Top 4 points why training & development will be a 2023 trend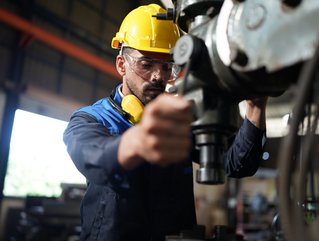 Rob Bright, CEO of Cloud Assess & manufacturing engineer, gives his Top 4 reasons why manufacturers cannot afford to overlook training practices in 2023
With the manufacturing industry under increasing pressure to find a solution to the ongoing skills shortage, 2023 will be a crucial year for those looking to improve business performance.
Rob Bright is the CEO of Cloud Assess, an industry-led Training and Assessment software provider for deskless workforces. Bright is also a former manufacturing engineer, with decades of experience in the manufacturing sector. Here he offers his Top 4 reasons as to why manufacturing employers can't underestimate the influence of workplace training.
1. The skills shortage in the manufacturing industry
Undeniably, the manufacturing industry is facing a significant recruitment crisis. According to Make UK, 36% of manufacturing vacancies are proving hard to fill due to applicants lacking the necessary skills, experience, or qualifications.
"This growing skills gap, and consequent loss of productivity, is costing the UK economy approximately £21m a day. Looking at the year ahead, almost a quarter of manufacturing firms state they are not confident they will be able to acquire the employees they require over the next 12 months," says Bright. "Clearly, employers must consider new approaches in the next year to combat this growing issue, and training offers a key part of the solution. Not only can a strong and demonstrable commitment to employee development help to attract new talent, effective upskilling of existing employees can also be an effective way to plug skills gaps."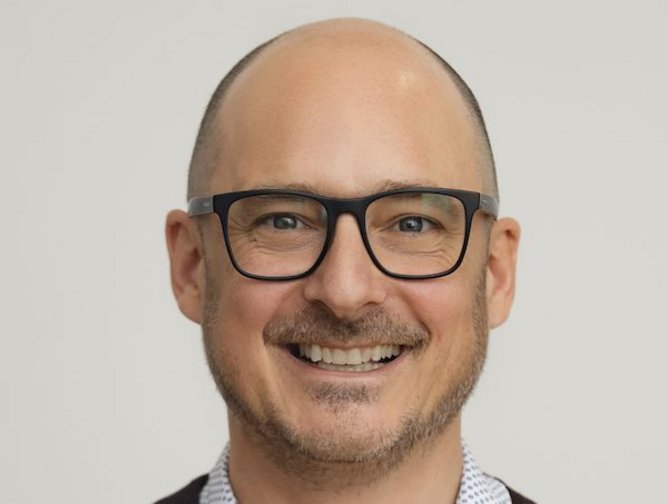 2. Employee retention in manufacturing
With the skills shortage set to increase in 2023, keeping turnover of current staff to a minimum will be another top priority for employers in the industry.
"Our research shows that training and development can play an important role in boosting the commitment and productivity of manufacturing workers," says Bright. "In fact, over two-thirds of deskless workers (those that perform practical roles without a desk) stated that the training and development opportunities offered by employers have a strong influence on their loyalty to the business."
These increased demands for effective training and development are being accelerated by the number of young people entering the workplace.
"Our research shows that Gen Z and Millennials value 'opportunities to progress' and 'training and development opportunities' higher than any other age demographic and have clear expectations of how they expect employers to deliver this," explains Bright. "When you consider that Gen Zs now account for 20% of the UK workforce, with the number growing constantly, it is essential that manufacturing firms meet the expectations of younger workers or risk losing vital talent."
3. Safety and compliance across the manufacturing sector
Training also plays a crucial role in keeping staff safe and compliant, something that's even more important amongst new employees who may be unfamiliar with the industry.
"With around 95,000 live manufacturing vacancies in the UK, many firms are likely to witness an influx of employees in their race to fill gaps within the business throughout 2023," says Bright. "For a labour intensive, high-risk industry like manufacturing, it's crucial that these new starters are provided with consistent and robust training to avoid potential incidents and maintain compliance."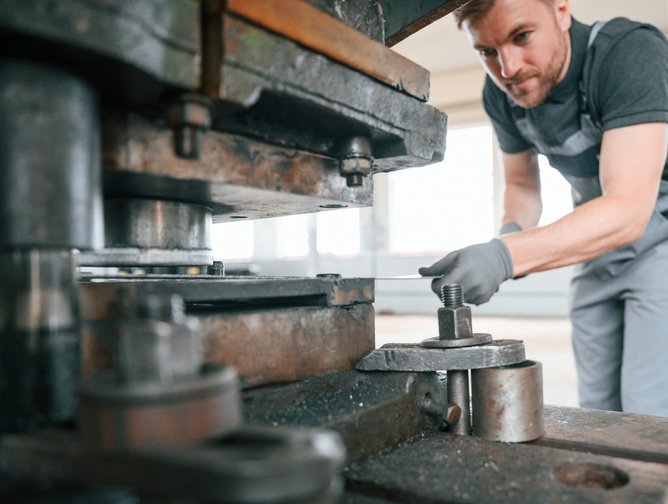 4. Digitisation in manufacturing
As anyone who works within the field will attest, the world of manufacturing is ever-changing.
"Industry-leading technology and practices change frequently and, therefore, so must a business' training and development provisions," says Bright. "Employees must be continuously upskilled and reskilled to keep them safe and engaged, and to avoid the business falling behind. The complexity that surrounds training multiple workers over multiple sites in a high-risk environment is where the advances in technology are an opportunity for this industry."
How is effective training delivered?
Training and development are vital in order for manufacturers to thrive in an ever-changing landscape. But how can this be delivered effectively and in a way that meets the unique learning requirements of practical workers?
"Whilst we have seen a rise in the number of firms opting for 'e-learning' techniques in an attempt to save time and resources, it's crucial that this doesn't come at the price of in-person learning," says Bright. "Roles within manufacturing tend to be practical and hands-on, so it stands to reason that these skills are best taught, demonstrated, and practised live. Plus, there are countless scientific studies which demonstrate that consistent, repeated actions are crucial for long-term learning. Online training which is completed once and in isolation simply cannot replicate these all-important experiences."
This is echoed by workers' own preferences. Research shows that 74% of deskless workers prefer face-to-face training, with e-learning found to be the least popular.
"With development opportunities playing an increasingly important role in workers' loyalty to a business, employers simply can't afford to ignore these clear preferences with meaningless training courses that serve only as tick box exercises," Bright says. "According to Make UK, 53% of manufacturers cite a lack of time as the main barrier to training their workforce, this task can seem daunting. However, just because training is delivered in-person, doesn't mean it has to be admin-heavy. For time-poor employers, opting for training and assessment software that supports face-to-face learning whilst eliminating time consuming, paper-based admin work will improve efficiency and free up resources to deliver all-important in-person training."
Looking ahead to 2023, manufacturers must consider optimising their existing training and development programmes with the employees' long-term development in mind or risk losing out on vital talent during the growing skills shortage.
"Companies that invest in comprehensive training programmes will reap the rewards in the form of an engaged, effective, and highly motivated workforce," says Bright.