Trend Micro on the future of cybersecurity in manufacturing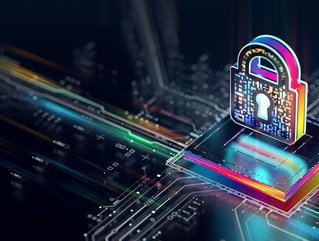 Cybersecurity in manufacturing
Bharat Mistry, Technical Director at software developer Trend Micro, explores the evolution of cybersecurity in manufacturing & building a connected world
Bharat Mistry is the Technical Director at Trend Micro UK and Ireland. In his role, he manages a team of 25 cybersecurity professionals, covering sales engineering through to in-life operational service delivery.
"Additionally, I work with public sector organisations and large enterprises predominantly in manufacturing, financial services, telecommunications and retail sectors advising on security maturity and transformation."
Here, he discusses cybersecurity, building a connected world and how to ensure the future security of the manufacturing industry.
Hello Bharat, tell us, what is Trend Micro?
"Trend Micro is a global leader in cybersecurity solutions and services. We've been protecting consumers, SMBs, large enterprises and governments from cyber-threats for over three decades. Since our founding in 1988, a heavy focus has been on research and development—which means dedicating significant resources globally to anticipating where threats are likely to hit next, so we can better serve our customers. A good example is our pioneering work in cloud security."
Tell us about your work in cybersecurity.
"I have over 25 years' experience as an information security professional and have previously worked for Alcatel Telecom, Siemens Network Systems and KCOM. Before joining Trend Micro, I was a Security Technologist in the CTO Office for Hewlett-Packard Enterprise Security Services, providing strategic counsel to clients to drive secure transformation and help CISOs meet critical business objectives."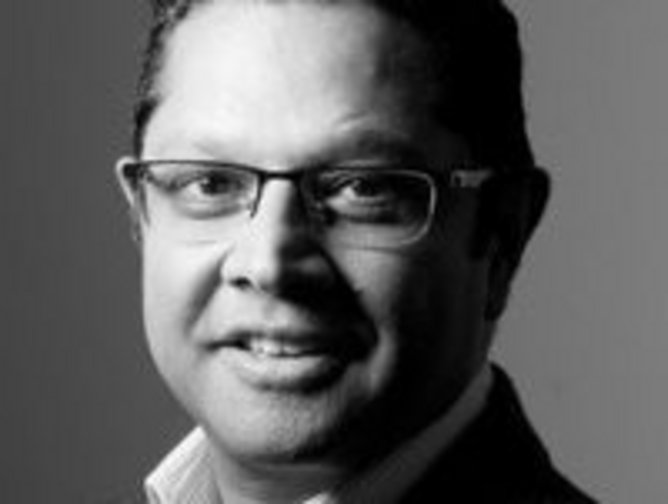 Bharat Mistry
How do you protect organisations and individuals across clouds, networks, devices and endpoints?
"Our flagship platform for enterprises is Trend Vision One, which offers all of the above plus email and operational technology (OT) security from a single platform. It's not just about proactively protecting these assets from attack but also providing detection and response tools (XDR) which help security teams respond rapidly to threats before they have a chance to impact the organisation. This is backed by our global threat intelligence—which itself is informed by the work of our research teams around the world and the Zero Day Initiative (ZDI), which provides us with information on product vulnerabilities before most other vendors know they even exist. AI is also an increasingly important part of our capabilities, optimising threat protection, detection and response."
How are you building a secure and connected world?
"It takes a combination of industry leading technology—across endpoints, cloud and on-premises servers, applications, email, and networks—as well as passionate and talented people. We have thousands of global employees including hundreds dedicated to threat research. Our Zero Day Initiative (ZDI) is the world's largest and longest running vendor agnostic bug bounty programme. It incentivises researchers to find vulnerabilities in every vendor's products to make the digital world more secure. We've also spun-out companies specialising in securing connected vehicles (VicOne), and security operations (Cysiv) and have a joint venture focused on industrial security (TXOne)."
What can be done to ensure the future security of the manufacturing industry?
"The good news is that 71% of global manufacturers plan to invest in security this year, according to our research. But unless boards are engaged with cyber, that money could well be wasted, or spent piecemeal rather than strategically. For security to thrive going forward it needs buy-in from the board. That means CISOs must speak the language of business risk rather than technology.
"Investment should be made across the board: to protect back-office networks, endpoints, hybrid cloud servers and inboxes, but also IoT and OT equipment on the factory floor. These capabilities must be integrated and, ideally, delivered from a single platform. This will help to minimise costs, close security coverage gaps and reduce the workload for stretched security teams."
Tell us about the evolving role of cybersecurity in manufacturing.
"Manufacturing is increasingly dependent on digital, connected technologies. But that reliance creates new cyber risks. Manufacturing was the top industry impacted by malicious files in 2021 and came a close second in 2022, according to our research. In December 2022, a report from Make UK claimed that 42% of British manufacturers had been a victim of cybercrime over the previous 12 months, with a quarter suffering £50,000 to £250,000 in losses.
"The role for cybersecurity is therefore to protect an increasingly expansive attack surface consisting of networks, PCs and mobile devices, on-premises and cloud servers, email accounts and OT, including smart factory equipment. Ransomware and data theft remain a major threat."
Is cybersecurity more than threat prevention?
"Yes, but unfortunately many C-suite executives don't see it that way. Our research found that half of manufacturing boards feel the value of security is limited to threat prevention. In fact, security can be a driver of competitive advantage and innovation, especially in the smart factory race. We found that three-quarters of manufacturers are already being asked about their security posture in negotiations with prospective customers."
What do the next 12 months hold for you?
"As always, we'll be led by our customers and the threat landscape. The former will continue to digitalise their operations, increasing their attack surface and providing malicious actors with opportunities to steal sensitive data and hold organisations to ransom. The best way of tackling this is via a single platform to continuously mitigate risk across the entire IT and OT environment. We'll continue to promote Trend Vision One as the most efficient, cost effective way to do so—and work with our channel partners to ensure that those who want to can benefit from these capabilities as an externally provided service."
*************************************************
Check out our free upcoming virtual event, Manufacturing LIVE, 6-7th December 2023.
For more insights into Manufacturing - check out the latest edition of Manufacturing Magazine and be sure to follow us on LinkedIn & Twitter.
Other magazines that may be of interest - Healthcare Digital.
*********************************************
BizClik is a global provider of B2B digital media platforms that cover 'Executive Communities' for CEO's, CFO's, CMO's, Sustainability Leaders, Procurement & Supply Chain Leaders, Technology & AI Leaders, Cyber Leaders, FinTech & InsurTech Leaders as well as covering industries such as Manufacturing, Mining, Energy, EV, Construction, Healthcare + Food & Drink.
BizClik, based in London, Dubai & New York offers services such as Content Creation, Advertising & Sponsorship Solutions, Webinars & Events.