Ultium Cells LLC invests US$2.3bn in US manufacturing plant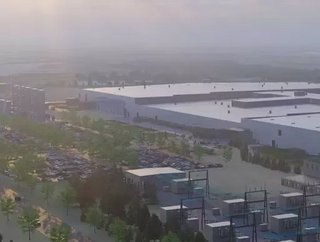 General Motors & LG Energy Solution, via a joint venture - Ultium Cells LLC - will invest over US$2.3bn to build a second battery cell manufacturing pla...
Following an announcement made by Ultium Cells LLC - a joint venture between General Motors & LG Energy Solution - the joint venture will invest over US$2.3bn to build a second battery cell manufacturing plant in the United States (US).
"This partnership with General Motors will transform Tennessee into another key location for electric vehicle and battery production. It will allow us to build solid and stable U.S-based supply chains that enable everything from research, product development and production to the procurement of raw components. Importantly, I truly believe this coming together transcends a partnership as it marks a defining moment that will reduce emissions and help to accelerate the adoption of EVs," said Jonghyun Kim, President and CEO at LG Energy Solution.
Spring Hill (Tennessee) battery cell manufacturing plant
Located in Spring Hill (Tennessee), construction will begin immediately for the 2.8 million-square-foot facility, creating 1,300 new jobs. The new plant is scheduled to open in late 2023, supplying battery cells to General Motors' Spring Hill assembly plant.
"The addition of our second all-new Ultium battery cell plant in the U.S. with our joint venture partner LG Energy Solution is another major step in our transition to an all-electric future. The support of the state of Tennessee was an important factor in making this investment in Spring Hill possible and this type of support will be critical moving forward as we continue to take steps to transition our manufacturing footprint to support EV production," commented Mary Barra Chairman and CEO at General Motors. 
Using the most advanced and efficient battery cell manufacturing processes, the plant is expected to be extremely flexible and adaptable to ongoing advancement made when it comes to technology and materials. 
With General Motors and LG Energy Solutions combining both their advanced technologies and capabilities via the Ultium Cells LLC, the two strive to accelerate automotive electrification.
For more information on manufacturing topics - please take a look at the latest edition of