Volkswagen Group increases tech investments to US$86bn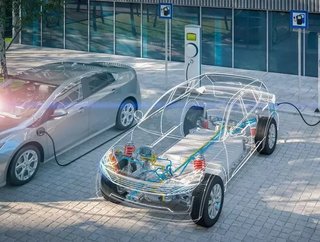 Automotive manufacturer - Volkswagen Group - increases its investment in future technology to US$86bn...
Following discussions at its Planning Round 69, Volkswagen Group has set its ambitions to continue to transform into a digital mobility company, increasing its spend to US$86bn for electrification, hybrid powertrains and digital technology in the next five years.
"As part of Volkswagen Group's investment planning, the Board of Management and Supervisory Board today set the cornerstones for securing the Group's future success. The transformation of the Group and its brands and the strategic focus on the core areas of mobility will be consistently implemented. Considering the enormous challenges we face in the coming years, our financial basis is very solid," commented Hans Dieter Pötsch, Chairman of the Supervisory Board of the Volkswagen Group.
Key takeaways from the Supervisory Board meeting include:
Investments in Capex and research and development (R&D) for future technologies will be increase to 50% of the groups total investment 
Investments in digitalisation will double to US$32bn, reflecting its strong focus on developing its software capabilities
US$45bn will be spent on battery-electric vehicles 
US$13bn has been marked for the development of hybrid vehicles for existing models
"Having set the course for a battery-electric future in the Volkswagen Group early on, we are now a global leader with our electric platforms and a broad range of electric vehicles. In the coming years, it will be crucial to also reach a leading position in car software in order to meet people's needs for individual, sustainable and fully connected mobility in the future. To that end, we have doubled our digitalization spend," added Herbert Diess, Chief Executive Officer of the Volkswagen Group.
The Planning Round conducted by Volkswagen Group was based on the expectation that the global economy will moderately grow in the next five years, with regional differences expected for individual markets.
To secure the transformation financially, Volkswagen will increase its productivity by 30%, create savings in administration, and optimise its product portfolio, with model variants, engine transmission combinations and low demand features being streamlined to reduce complexity and increase efficiency.
For more information on manufacturing topics - please take a look at the latest edition of