Volkswagen/Microsoft: accelerating automated driving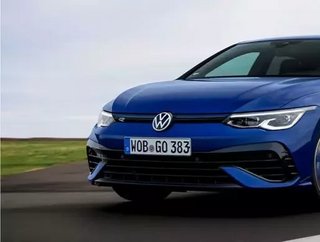 Teaming up with Microsoft, Volkswagen Group plans to accelerate the development of automated driving...
In its efforts to drive forward the digitalisation of the car, Volkswagen Group - by 2025 - will invest US$32.7bn into digitalisation and increase its proportion of in-hosue development of software in the car to 60% (up 50% compared to what it is today). 
As part of its efforts Volkswagen has been collaborating with Microsoft since 2018 on the Volkswagen Automotive Cloud (VW.AC). The technology focuses on integrating the group's entire digital services and mobility offerings in the future. 
"This is the next evolution of our foundational work with the Volkswagen Group to enhance their transformation as a software-driven mobility provider. The power of Microsoft Azure and its compute, data and AI capabilities will enable Volkswagen to deliver secure and reliable automated driving solutions to their customers faster," added Scott Guthrie, executive vice president, Cloud + AI at Microsoft. 
VW.AC's engineering team has been harnessing Azure edge services to enable data to be exchanged between the vehicles and the cloud. Cloud connectivity has also enabled Volkswagen to deliver vehicle updates and new features independent to the vehicle hardware to continuously improve customer experience.
With the first VW.AC connected test fleet to hit the road in 2021, production rollout has been planned for 2022.
"As we transform Volkswagen Group into a digital mobility provider, we are looking to continuously increase the efficiency of our software development. We are building the Automated Driving Platform with Microsoft to simplify our developers' work through one scalable and data-based engineering environment. By combining our comprehensive expertise in the development of connected driving solutions with Microsoft's cloud and software engineering know-how, we will accelerate the delivery of safe and comfortable mobility services," commented Dirk Hilgenberg, CEO of the Car.Software Organisation.
For more information on manufacturing topics - please take a look at the latest edition of