Who is MITEI Spin-Off, Via Separations?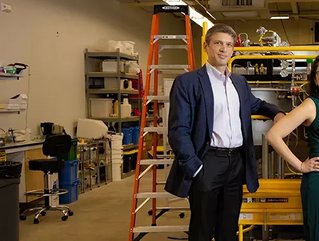 Manufacturing Global takes a look at startup company, Via Separations, an MITEI spin-off
In Brief
Founded: 2017
CEO: Shreya Dave 
Headquartered: Massachusetts
Website: Website
Founded in 2017, Via Separations is a startup born out of the MIT Energy Initiative (MITEI). The company takes "a materials approach to the world's wasted energy."
Via Separations isn't afraid of hard problems, encouraging its teams to "live at the intersections of disciplines, act on great ideas, and design everything." Via Separations is "optimistic about scientific progress, passionate about global impact, and creative in everything we do."
Via Separations began its journey in 2012, Professor Jeffrey Grossman was granted a Seed Fund from the MITEI. Pursuing research into nanoporous membranes for water desalination, Grossman alongside Via Separations other founders believed they could "bring down the cost of desalination and improve access to clean water," reflected Shreya Dave PhD '16, company co-founder and CEO, who worked on the project as a graduate student.
Tackling Industrial Decarbonisation Challenges in a Cost-Effective and Robust Way
"If you wanted to get pasta out of a pot of water, would you boil off the water, or use a strainer? While home cooks would choose the strainer, many industries continue to use energy-intensive thermal methods of separating out liquids. In some cases, that's because it's difficult to make a filtration system for chemical separation, which requires pores small enough to separate atoms. In other cases, membranes exist to separate liquids, but they are made of fragile polymers, which can break down or gum up in industrial use," explains Via Separations. 
The startup aims to address these challenges with its membrane made of graphene oxide, to reduce the amount of energy used in industrial separations by 90%. A valuable asset as the separation processes currently accounts for 22% of the in-plant energy use in the United States. By making the process more efficient organisations can save energy, and address their emissions produced in thermal processes. 
"Our goal is eliminating 500 megatons of carbon dioxide emissions by 2050," said Dave. Currently piloting the technology, Via Separations expects the system to be fully commercial by Spring 2022. "Our vision is to help manufacturers slow carbon dioxide emissions next year," added Dave.