World's Largest Offshore Wind Farm Edges Closer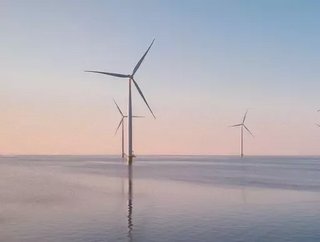 General Electric, SSE Renewables, and Equinor ASA have agreed to finance the first two phases of the world's largest offshore wind farm...
has announced the debt financing for what will be the world's largest wind farm, has reached financial close for phases A and B. The site on in the North Sea, off the northeast coast of England, subsequently received 'Notice-to-Proceed' for Phase A of the project from the co-sponsors, enabling construction to now commence.
This financial close marks a significant fourth-quarter order for General Electric (GE), as the cutting edge 13 MW Haliade-X wind turbines will make its debut at Dogger Bank. Co-sponsors of the Project, and , secured and closed a project finance debt package for the first two phases of the 3.6 Gigawatt wind farm from a consortium of leading private and public financial institutions. Incredibly, one rotation of the Haliade-X 13 MW blades can power one UK home for more than two days.
Project Progression
Dogger Bank Wind Farm is expected to reach full commercial operations in 2026. The phases which comprise three 1.2 GW projects were successful in the latest Contracts for Difference (CFDs) Allocation Round, the UK Government's auction for renewable power. SSE Renewables will lead the development and construction phases of Dogger Bank Wind Farm, and Equinor will lead on operations once completed.
One rotation of the Haliade-X 13 MW blades can power one UK home for more than two days
The project will become the largest wind farm in the world
Dogger Bank is expected to cost £6 billion
Alistair Phillips-Davies, SSE Chief Executive, said: "We are proud to be leading on the construction and development of Dogger Bank Wind Farm, which has been ten years in the making. We are putting our money where our mouth is on delivering net-zero and reinforcing the UK's position as a world leader. This investment will help drive a green recovery from Coronavirus through the project's construction over the next five years, creating jobs and boosting the local economy. Achieving financial close for the first two phases of the world's largest wind farm is a huge accomplishment and, alongside reaching Seagreen 1 financial close earlier this year, represents significant progress towards achieving our goal of trebling our renewable output by 2030."
Big Win Towards Net-Zero Goal
On completion, Dogger Bank Wind Farm is expected to power up to 6 million homes annually in the UK, equivalent to 5 per cent of the UK's electricity demand. General Electric technology will now have an important part to play in the UK's offshore wind ambitions (40 GW by 2030) and greenhouse emission reduction to net-zero by 2050.
Pål Eitrheim, Equinor EVP of New Energy Solutions, said: "Reaching financial close on the two first phases of Dogger Bank is a major milestone, demonstrating our commitment to profitable growth within offshore wind. The extensive interest from lenders underpins the attractiveness of UK offshore wind assets and confidence in SSE and Equinor. As the wind farm's future operator, we are proud to take this big step forward in delivering what will be the backbone of a growing wind hub in the North Sea. Through the sheer scale of the project, we have delivered record-low contract prices for the UK market."
Onshore construction for Dogger Bank wind farm began in 2020, and offshore construction will begin with turbine installation for Dogger Bank A in 2023 with the site set to be operational the same year.