10 Types of Factory Robotics & Their Industry Applications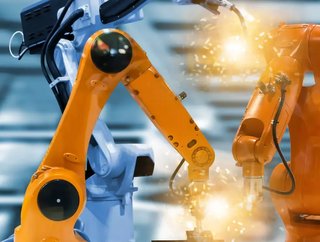 Manufacturing Global breaks down Meili Robots' 'Robotics 101: A Complete Guide to Warehouse Robots by Application' 
First used in 1946 by Ford's D.S. Harder, the term automation to define technology that can operate by programmed command without human intervention, has since been widely used in the manufacturing industry. 
"It does not come as a surprise that the robotics industry is booming. In fact, the global robotics market is projected to reach €175.8bn [US$214.6bn] by 2025, growing at a 26% Compound Annual Growth Rate (CAGR). Evidently, robots already play an undeniable role in many industries and will continue to do so as technology advances," says Meili Robots. 
In this Top 10 we break down Meili Robots' 'Robotics 101: A Complete Guide to Warehouse Robots by Application', looking at the two common types of robotics used in manufacturing - automated guided vehicles (AGVs) and autonomous mobile robots (AMRs) - alongside eight industry applications.
10: Automated Guided Vehicles (AGVs)
Meili Robots define automated guided vehicles (AGVs) as material handling systems or load carriers to transport stock and materials on fixed routes. One of their core characteristics is that they don't require an onboard operator/human driver.
"Sensors, magnetic stripes or wires embedded in the warehouse's concrete floors, barcodes on storage racks, or wireless beacons on walls allow AGVs to carry goods from one point to another, following a predetermined path. Moreover, recent technologies have enhanced the ability of AGVs to detect obstacles and avoid collisions by using LiDAR (light detection and ranging) sensors and computer-vision cameras," explains Meili Robots.
09: Autonomous Mobile Robots (AMRs)
Autonomous Mobile Robots (AMRs), unlike AGVs, are guided by built-in maps and sophisticated sensors to travel, instead of a fixed, predetermined route.
With this capability AMRs can interpret and understand their environment and navigate through autonomously. The built in sensors and maps provide the capabilities to identify information of goods and objects, as well as sort packages.
"Besides offering high levels of efficiency, consistency, accuracy, and security during the sorting process, AMRs are able to create their own routes, reroute when necessary, and avoid any kinds of obstacles in their way — including human workers. This makes them a flexible and safe alternative to AGVs. They are also specifically designed to collaborate with picking and sorting operations, to name a few, whereas most AGVs do not," adds Meili Robots.
08: Automated Forklifts
Forklift, one of the most common types of AGVs. Forklifts are designed to perform transportation tasks that are traditionally carried out by human-operated forklifts.
Common types include:
Automated pallet jacks

Counterbalanced automated guided forklifts

Straddle forklift AGVs

Very narrow aisle width AGVs (VNAs)
"However, with new technologies on the rise, we can now also see forklifts that are highly intelligent and can operate autonomously. This means that, rather than following a fixed, predetermined route the way AGVs do, the automated forklift navigates through its environment using advanced features such as laser technology, scanners, sensors, 3D cameras, and so forth," says Meili Robots.
Autonomous forklifts (AMRs) can detect and move around obstacles as well as collaborate with other operators.
07: Towing AGVs
Towing AGVs (also known as tugger automatic guided vehicles or towing vehicles), are used to transport heavier goods with pre-defined, long distance routes, it may stop along the way to drop off or pick up.
"Thanks to new technologies, we can now also see a more autonomous variant to the towing AGV, such as the automated pallet fork from MiR. This robot will be able to locate a pallet fork within its environment and transport it to the desired destination autonomously," says Meili Robots
06: Unit Load AGVs and Heavy Burden Carriers
Unit load AGVs typically move large loads between fixed conveyors, though they can also carry individual loads.
"An example of this could be a pallet or container which holds multiple smaller items. Unit load AGVs are commonly used in manufacturing and warehouse distribution, where they optimise their production and assembly line operations," says Meili Robots.
"Again, technological advancements have led to new possibilities for conveyor systems. AMRs allow for the attachment of conveyor top modules, which can work as an autonomous link between fixed conveyors. With the AMRs ability to easily change routes and positions, this offers a flexible, agile, and fully automated solution to the — typically time-consuming — logistic process of moving conveyors around," added Meili Robots.
05: Automated Storage and Retrieval Systems (AS/RS)
Meili Robots explains that automated storage and retrieval systems (AS/RS) tend to follow predetermined tracks and are connected to warehouse management systems (WMS) which direct the operations. AS/RS robots are designed to operate in tight spaces and are ideal for narrow aisles and heights.
AS/RS robots can help to remove human workers from high-risk areas, as well as allow warehouses to make more efficient use of space.
"AS/RSs are most commonly used for order picking and storage — including order consolidation, kitting, and buffering — as well as assembly line optimisation, replenishment and returns. By retrieving and transporting goods between aisles, AS/RSs allow warehouses to cut down on labour and let workers focus on more valuable tasks, such as packaging and posting goods,"says Meili Robots.
04: Articulated Robotic Arms
Articulate robotic arms are versatile robots with multi-jointed limbs to conduct a wide range of tasks in a manufacturing facility, including picking, packaging, receiving, storing, and vehicle loading.
"Not only are these robots able to handle duties that are unsafe for humans, but their ability to move heavy and large amounts of inventory in one go also maximises productivity," says Meili Robots.
Alongside articulated robotic arms, manufacturers often use AMRs in collaboration to repeatedly pick products from shelves.
"By adding mobility to these robotic arms, AMRs allow the picking arms to transport the goods to different locations. Not only will this give workers time to focus on more valuable tasks, but the collaborative nature of both AMRs and robotic arms also makes them perfectly suited to work alongside human workers," adds Meili Robots.
03: Automated Guided Carts (AGC)
Automated guided carts are "the most basic type of AGV. The main difference between AGVs and AGCs is that the latter carry smaller loads. However, they can still carry a wide variety of materials and are commonly used in storage, sorting, and cross-docking applications," explains Meili Robots.
02: Autonomous Inventory Robots
"AMRs offer great opportunities for inventory management," explains Meili Robots. Adding radio frequency identification (RFID) tags, the robots can perform inventory checks autonomously and follow determined tasks.
Autonomous inventory robotics can help manufacturers to save operational costs by optimising inventories as well as reducing the company's waste and labour.
01: Unmanned Aerial Vehicles (UAV)
Unmanned aerial vehicles (UAVs) - drones - combine flight capabilities with logistics functionality. Equipped with cameras and RFID scanners, UAVs can check inventory and stock levels, scan barcodes and monitor inventory levels up to 50% faster than manual scanning and inventory tracking.
"Their flying capability allows them to easily reach inventory that is stored in high places, which is especially useful for narrow, compact environments," says Meili Robotics, who also explains that, "their configuration with the facility's warehouse management system provides real-time data which can help automate replenishment workflows. The system can then assign tasks and issue alerts [...] They are often also able to lift and move lightweight goods. This can be especially useful for carrying and delivering goods over short distances, creating opportunities for local drop-offs near a warehouse's facility."