Top 10 manufacturing_global
Sex on wheels! Introducing the top 10 concept cars of the past year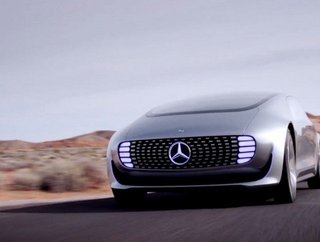 Because it's Friday, we are bringing you a rundown of the 10 sexiest concept cars of 2014/15. Of course the usual suspects in Mercedes-Benz, La...
Because it's Friday, we are bringing you a rundown of the 10 sexiest concept cars of 2014/15. Of course the usual suspects in Mercedes-Benz, Lamborghini and Audi make the cut, but there are also a couple of entries from the likes of Peugeot and Citroen.
Manufacturing Global unveils its top 10 concept cars of 2014/15… drumroll please!
1. Mercedes-Benz F 015 Luxury in Motion
For us, there was only one winner this year. Mercedes-Benz unveiled its vision for the future of motoring at CES 2015 with a pod-like concept car, which is designed to function as a mobile luxury living space.
"Anyone who focuses solely on the technology has not yet grasped how autonomous driving will change our society," explained head of Mercedes-Benz Dieter Zetsche.
"The car is growing beyond its role as a mere means of transport and will ultimately become a mobile living space."
The concept design for the F 015 Luxury in Motion features a large interior space, finished in walnut, glass, leather and aluminium, along with four individual lounge chairs for optimum comfort.
2. Toyota FT-1
At the North American International Auto Show in Detroit, conservative automaker Toyota shocked members of the media with its fiery-red FT-1 Concept. Eye-catching and sharply styled, the FT-1 is supposed to remind us of the discontinued Supra sports car. The hope is that a production car will follow.
3. Maserati Alfieri
The Maserati Alfieri debuted in Geneva in 2014 and is the automotive equivalent of a supermodel. Its slinky, low-slung styling is modern, stylish, and classy and oozes wealth. It's a beautiful vehicle, and one that we would love to see on the road one day soon. This car is such a stunner and stole the show at the 2014 Geneva Motor Show.
4. Lamborghini Asterion
A hybrid Lamborghini? Yep, that's going to make any list of top sports concepts of the year; especially when it shows a historically scarce front-engine-like look badged with a Raging Bull. Debuted at the Paris Motor Show in September, the Lamborghini Asterion shows the boys at McLaren and Ferrari what's what by combining 910 horses (comparable to the P1 and LaFerrari) with 31 miles (50 km) of all-electric driving capabilities (not comparable to the P1 or LaFerrari). It's powered by a trio of electric motors and a mid-mounted 5.2-liter V10 borrowed from the Huracán, which deliver it to 62 mph from stop in three seconds and up to 199 mph (320 km/h). It was a new Lambo, through and through, but there's no indication it will make it to production.
5. FELINO cB7
Unveiled at the 2014 Montreal auto show, the cB7 concept from Quebec-based motorsports outfit FELINO actually isn't the first supercar to come from Canada - others - but it could be the most distinct and aggressive to rev engine in maple leaf territory. Quebec-based Felino has been tweaking and testing its final prototypes this year with plans to get the cB7 start a limited production run in 2015 at a starting price of $100,000. Performance specifications still have yet to be listed. The car will be primarily track-focused, but may be street legal, too.
6. Peugeot Exalt
Never one to back away from the challenge of creating an intriguing concept car, Peugeot had a particularly big year of design in 2014. Before watering the Exalt down to a gray-on-lighter gray coupe in Paris, it painted a more interesting contrast in Beijing. The original Exalt concept revealed at the Beijing Motor Show used a more effective blend of color and material, affixing red 'shark skin' hindquarters to an otherwise raw steel body. The interior had an equally eye-popping presence thanks to its combination of black ebony wood, basalt fiber, and exposed steel and wool-blend fabric.
The Exalt was designed more to excite the driver's eyes than his spirit, but the 340-hp HYbrid4 powertrain promised the vicious bite to match the bark. The setup combined a front-mounted 1.6-liter THP engine and rear electric motor, offering pure-electric, gas and gas-electric modes.
7. MINI Superleggera Vision
MINI surprised us in 2014. Instead of giving us yet another version of its boxy Cooper, it gave us a radically different animal in the Superleggera Vision concept. That's largely because the sporty roadster wasn't designed by MINI or its parent company BMW, but by Italian design and coach building house Touring Superleggera.
8. Renault EOLAB
I didn't think I would ever say this; Renault just came up with a sexy concept car. Its smooth, metallic exterior is modern, clean and sleek and could easily be adapted for an everyday model to rival the likes of the Audi A1. The French are leading the way with viable super-eco cars of late – there was the Peugeot 208 Hybrid FE, and the Citroen C4 Cactus Airflow, but top of the heap is this 282mpg hybrid EOLAB from Renault.
It's very light, at less than 1,000kg, has a three-cylinder turbo and electric drive, a drag coefficient to shame a nuclear submarine and, most importantly, Renault says the EOLAB isn't just a pipedream. By 2020, recognisable elements of this car's design will be in showroom models near you!
9. Peugeot Quartz
The Quartz crossover is Peugeot's latest concept vehicle. The design itself (if smoothed out a little) is similar to that of the Range Rover Evoque and could easily be the new design of Peugeot's new Nissan Qashqai rival. The Quartz' party trick is its outrageous 270bhp 1.6-litre turbo engine from the RCZ R coupe, which is allied with two 114bhp electric motors. The result is a combined power output of 500bhp-plus, and performance to embarrass a Porsche Macan Turbo. Peugeot, we applaud you.
10. Divine DS
The Divine DS is a huge car for Citroen because, ironically, it shows how the posh DS offshoot is going to break away from Citroen and forge its own path to rival Audi and VW. Until now, the DS range has erred from occupying the same niches as the regular Citroen line-up, offering the DS4, DS5 and the very chic DS3, where Citroen only has the forgettable C3. But the Desire, which features no Citroen badging whatsoever, is a traditional five-door family hatchback, under all its creases, edges, coach doors and boutique interior touches.
A 270bhp punch hints at high-performance variants to come, while laser indicators and a holographic projection display inside point to another DS that pushes technological boundaries.