Top 10 manufacturing_global
Top 10 Fast-Moving Consumer Goods companies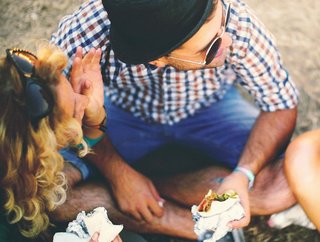 Founded in 1919 in France, L'Oréal has grown into a multinational brand with over 82,000 employees, becoming one of the most internationally recognised FMCG companies worldwide.
Registering 498 patents in 2017, the business is focused on innovation and developing strong relationships with suppliers and partners. 100% of its strategically important suppliers will also take part in its sustainable development programme in 2020.
9. Phillip Morris
Despite various campaigns, over a billion people are set to smoke in 2025. Multinational FMCG company, Philip Morris remains a leading tobacco company, expanding its footprint into more than 180 key markets.
With 81,000 employees covering 80 languages in total, the company houses a comprehensive, agricultural supply chain; sourcing 400,000 metric tonnes of tobacco each year in partnership with 350,000+ tobacco farmers. The company has also sought to embrace the manufacture of electronic devices for heated tobacco products and e‑cigarettes.
Launched in the 1950s, global Brazilian food industry leader JBS is now home to 300 production facilities with over 10 billion-dollar brands under its umbrella., such as Seara, Swift, Friboi, Doriana, Moy Park, Pilgrim's, Primo and more.
Serving more than 300,000 customers, it is the world's largest company in the beef sector, with over 235,000 employees. Its Legal Supplier Programme has enabled beef suppliers to adapt to Brazil's environmental legislation, whilst the Green Light Pact initiative has seen cattle breeding centres in Mato Grosso do Sul, Brazil improve their production practices.
7.  Coca Cola
Coca-Cola's wide-ranging distribution network, strong portfolio and exceptional marketing capabilities have made it one of the most iconic FMCG companies in the world.
Available in over 200 countries, its products are supplied through one of the world's largest beverage distribution networks, where suppliers must adhere to its Sustainable Agriculture Guiding Principles (SAGP) and Supplier Engagement Program.
Adopting SmartLabel technology across its manufacturing operations, the business is also leading the way in the identification, implementation and sharing of best practices. Each product now houses a QR code, providing complete transparency. The company is also looking to reduce the emissions from its production processes, where 42% of energy used at its sites is sourced from renewable energy sources.
Originally established by combining three big companies: Interbrew, Ambev and Anheuser-Busch, Belgian-Brazilian beverage company AB InBev is officially the world's largest beverage business.
Selling over 500 beer brands, such as Budweiser, Corona, Leffe and Quilmes in more than 100 countries, the company is acutely aware of its need to frequently adapt and enhance its distribution network.
SEE ALSO:
Partnering with nearly 50,000 farmers, the business is committed to sustainable sourcing, where its flagship platform, SmartBarley has utilised data analytics to support more than 5,000 enrolled farmers improve their productivity and environmental performance. AI and blockchain will also support its manufacturing capabilities.
Housing some of the most recognisable everyday brands, Unilever's aggressive acquisition strategy and strong brand presence has seen it become a household name across 190 countries worldwide. Its R&D centres have sought to fully bolster its manufacturing operations and vast distribution network, where the business has maintained its zero non-hazardous waste-to- landfill agenda since 2017.
Additionally, a number of its initiatives have provided employment opportunities to those in rural areas. Unilever's Sustainable Living Plan (USLP) has enabled half of the company's agricultural raw materials, such as palm oil to become sustainably sourced. Not only that, 26 sustainable living brands are now situated under the company's umbrella.
4. PepsiCo
The main rival to Coca-Cola, PepsiCo's beverages, as well as its food products continue to grow in popularity and demand.
Harnessing significant brand awareness, the Fortune 500 company is one of the most admired companies in the world. Its six global divisions form part of its aim to transform its products which are delivered through its extensive distribution network to meet the ever-evolving needs of customers.
Following from its acquisition of personal care company Gillette in 2005, Procter & Gamble has become one the largest FMCG companies, with operations in up to 70 countries.
Providing a range of personal and consumer health products to five billion customers, the company's recent plans to acquire the consumer health division of Merck Group, as well as implementing a new simplified management structure will form part of its 2020 vision.
2. Johnson & Johnson
A firm family favourite, Johnson & Johnson remains one of the most influential FMCG companies. With products in three categories, Consumer Healthcare, Medical Devices and Pharmaceuticals, the business has grown at a considerate pace, with up to 250 subsidiaries under its umbrella.
The company's complex, global distribution network and diverse supplier base has seen the business embrace new technologies across its network, as it continues to thrive in its role in delivering quality products and services at affordable prices for consumers.
1. Nestle AG
Undertaking a number of corporate acquisitions, Swiss food and beverage company, Nestle has become the largest in the world, with more than 2000 brands available in 189 countries.
Home to the world's largest private food and nutrition research organisation, the company invested US$1.7bn in its research capabilities in 2017 alone, supporting its 30 R&D facilities worldwide. Its recent partnership with Starbucks will see the business bolster its complex distribution network.
Additionally, in alignment with UN Sustainable Development Goals, Nestle is striving for zero environmental impact across its operations. Providing clear labels across its manufacturing lines, the company provides nutritional knowledge as well as supporting local farmers who provide high quality ingredients within its sustainable sourcing efforts.