Top 10 manufacturers committed to workplace diversity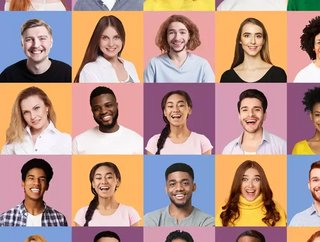 Manufacturing Global breaks down DiversityInc's 2021 Top 50, to list the Top 10 manufacturers committed to workplace diversity
In this week's Top 10, Manufacturing Global breaks down DiversityInc's 2021 Top 50 companies that hire, retain, and promote women, minorities, people with disabilities, LGBTQ+, and veterans. Specifically we look at the Top 10 manufacturers paving the way in the industry.
"In an era of reckoning, there is no way around standardised measurement to remain competitive and identify gaps impacting a company's ability to attract, retain, develop and engage diverse talent. For twenty years, major U.S. employers have trusted our extensive research to measure their progress, provide actionable insights, validate their progress, and identify opportunities,"  commented Carolynn Johnson, Chief Executive Officer, DiversityInc.
10: AstraZeneca
Influential in the fight against COVID-19, AstraZeneca sits at number 49 on DiversityInc's list.
The pharmaceutical and biotechnology company believes that inclusion and diversity foster continuous innovation and constant learning, propelling both individual and company wide growth,
"We aim to create an inclusive workplace and a workforce that reflects our communities and the patients we help, delivering diversity of thought, incorporating cultural understanding and ultimately stimulating an atmosphere where our employees feel they belong," said AstraZeneca.
Demonstrating its commitments, AstraZeneca's strategy focuses on three priorities: empowering inclusive leadership, fostering a 'speak up' and 'speak our mind' environment, building and sustaining a diverse leadership and talent pipeline.
AstraZeneca in 2020, made commitments to ensure racial equity in the workplace and access to medicines, and is a founding partner of the World Economic Forum's 'Partnering for Racial Justice in Business' initiative, a coalition of 48 organisations.
"Championing Inclusion and Diversity is not only an important part of being a great place to work, it also benefits society as a whole. Our ongoing objective is to ensure that our organization represents community diversity at all levels, and that our culture is an inclusive one," said Rebekah Martin, Senior Vice President, Reward and Inclusion, AstraZeneca.
"Diversity must be recognized and celebrated, and I could not be prouder of the progress we continue to make to ensure that different perspectives, talents and ideas are harnessed," added Pascal Soriot, CEO, AstraZeneca.
09: McCormick & Company
Up next is multinational food manufacturer, McCormick & Company, which sits at number 47 of DiversityInc's Top 50.
McCormick & Company is a champion for equality, diversity and inclusion, placing them at the core of its values and business priorities.
Over the years McCormick & Company has made significant investments in developing the next generation of women and ethnically diverse talent via two leadership programs, Global and U.S. Ignite.
"McCormick is committed to not just creating an inclusive workplace where all employees feel valued. We are equally committed to making a difference in the communities that we operate in globally, through our environmental and social responsibility efforts," said Neddy Perez, Global Head of Diversity and Inclusion, McCormick & Company.
"For global companies like ours, it is essential to understand people and their cultural orientation in order to establish meaningful relationships and develop products that are enduring," said Lawrence Kurzius, CEO, McCormick & Company.
08: Raytheon Technologies
As one of the largest aerospace, intelligence services providers, and defense manufacturers in the world, Raytheon Technologies believes that advancing Diversity, Equity and Inclusion (DE&I) is both a business and a social imperative.
The company is committed to meaningful and measurable DE&I efforts across its global workforce, " to build a world beyond the one we know today."
Raytheon Technologies' DE&I Pillars for Action focus on four key areas:
Public policy advocacy

Workforce diversity

Community engagement

Supplier diversity
Raytheon Technologies has also set both short and long term goals in order to measure its progress and refine its strategies to advance Diversity, Equity and Inclusion.
"Prioritizing Diversity, Equity and Inclusion in all that we do will make us a better company, a better employer and a better contributor to the communities we touch," said Gregory J. Hayes, CEO, Raytheon Technologies.
"When diverse minds come together to advance innovation and business growth, they propel the economic progress of communities around the world," said Marie R. Sylla-Dixon, Chief Diversity Officer, Raytheon Technologies.
07: Colgate-Palmolive
At number 44, Colgate-Palmolive defines itself as "a caring, innovative growth company that is reimagining a healthier future for all people, their pets and our planet."
Colgate is committed to being recognised as a global leader in diversity, equity and inclusion by all its stakeholders, industry peers and global communities. Central to its values of caring, global teamwork and continuous improvement, Colgate focuses on people, communities, supplier diversity and communication.
"Our goals around Diversity, Equity and Inclusion are clear. First, we want our company to reflect the diversity of the world we serve. Second, we will ensure that everyone who works at our company feels they belong and can succeed. And third, we will leverage our global reach to promote diversity among our partners and help underrepresented people in our communities thrive," said Derek Gordon, Chief Diversity, Equity and Inclusion Officer, Colgate-Palmolive.
06: Stellantis
Vehicle manufacturer Stellantis has held long standing commitments to diversity and inclusion over the years. The company is proud of its "celebration of multicultural differences and the absolute rejection of racism and bigotry in all its forms."
At number 43 on DiversityInc's list, Stellantis has an inclusive culture that encourages, supports and celebrates diverse voices. "Where diversity is the engine that powers creativity and innovation, inclusion fuels it," says Stellantis.
The company's four year diversity and inclusion strategic plan is built on three core pillars: People and Education, Accountability, and Community and Economic Empowerment (P.E.A.C.E).
"Our leadership team understands that Diversity and Inclusion is a learning journey that requires the continuous focus and engagement of our entire team. For me, this goes beyond a corporate value. It is a deep personal commitment. Empathy and the ability to walk in another person's shoes are competencies that companies must build in their people, as important as any business or technical skill. Today, people — and their ability to empathize with others different from themselves — are the true value drivers," Mark Stewart, COO, Stellantis.
05: General Motors
At Number 38 on DiveristyInc's Top 50, is General Motors. "Following several tragic deaths and a broad awakening to the ongoing racial bias and injustice," Mary Barra, Chairman and CEO of General Motors announced ambitions for the company to become the world's most inclusive company.
As a result General Motors has operationalised multiple elements within its operations, including:

The appointment of an Inclusion Advisory Board

Committing US$10mn to support organisations that promote inclusion and social justice

Adding 'be inclusive' to the company's employee behaviour

Forming cultural ambassador teams

Incorporating eight inclusion-based statements in General Motors engagement survey
"I am encouraged by how many other companies share our goal of creating a better future. Yet, it's just as important to recognize that how we get there matters. Once-in-a-century technology transformations like these often leave people behind. At GM, the transition will be equitable and inclusive, with our longstanding leadership in fostering diversity," said Mary Barra, Chairman and CEO, General Motor.
04: The Kellogg Company
Founded in 1906, The Kellogg Company sits at number 31. The food manufacturer believes in the importance of a strong Equity, Diversity and Inclusion (ED&I) strategy is to ensure that "everyone — our employees, consumers, customers and communities — has their place at the table."
By acknowledging the institutional and systemic barriers that underrepresented populations face, Kellogg is taking actions to address them.
"Kellogg is a company with heart and soul. Throughout our 115-year history, we've held fast to the belief that our greatest strength lies in our many diverse and passionate colleagues who consistently demonstrate our values and make a difference around the world. Our company vision is a good and just world where people are not just fed but fulfilled. Our purpose is to create better days and a place at the table for everyone through our trusted food brands," said Steve Cahillane, Chairman and CEO, The Kellogg Company.
03: Boeing Company
For the first time in the company's history, Boeing Company has shared its diversity metrics publicly, outlining the steps it;s taking to improve diversity, equity and inclusion. It is these values that guide Boeing to create an environment where every teammate is respected, valued and inspired to contribute to the company's shared success.
"At Boeing, we know our success relies on our ability to honor and celebrate the best in everyone, of every background and identity. Diversity needs to be at the table for every important decision we make. Inclusion needs to be the bedrock of every team's operations. The best part is, not only will inclusion make our teams stronger, it will also make every one of us better. By acting in accordance with our values every day, we will press forward on the challenging work of creating a culture where everyone is valued, respected and supported in reaching their full potential," said Sara Bowen, Vice President, Global Equity, Diversity and Inclusion, Boeing Company
02: The Hershey Company
Believing that it is important to live and visibly demonstrate its values, Hershey's Diversity, Equity and Inclusion (DEI) agenda includes:
Increasing its workforce diversity:

gains across Black (+7%), Latinx (+13%) and Asian (+3%) workforce segments

Growing its diverse suppliers:

28% increase in Tier 2 diverse suppliers

Reaching out to communities

: 35% increase in philanthropic spending devoted to diverse audiences as a percent of gross revenue
"We value the contributions that each individual brings through their different experiences and backgrounds. We are the sum of our experiences, and our business and connections to consumers are enriched by it," said Michele Buck, Chairman and CEO, The Hershey Company.
"Inclusion is belonging, respect, being all in, the great feelings we have about working at Hershey. Inclusion underpins each of our values, as without it we cannot be together, be excellent, operate with high integrity or be open to possibilities. Inclusion is the connective tissue that holds our culture together. Diversity is an important element in inclusion — we want our workforce representation to mirror our consumer base," said Alicia Petross, Chief Diversity Officer, The Hershey Company
01: Toyota Motor North America
At number seven on the DiversityInc Top 50, Toyota Motor North America is the top manufacturer for diversity on the list.
Toyota states that it has a long history of showing respect for people, recognising that "an inclusive mindset paves the way for greater innovation, and encourages diversity of thought, experience and outlook."
"Toyota's core foundation of showing Respect for People has served as our guiding light, and our policies and actions reflect these values. Our goal is to ensure that diversity, inclusion and racial and social justice apply equally to all, and we must continue doing what we can to make our communities a better place, now and for future generations," Tetsuo Ogawa, President and CEO, Toyota Motor North America.
"At Toyota, we remain steadfast in our belief in equity, respect and inclusivity for all people. As we experience historical transformation and take on rapidly changing business and societal challenges, the fundamentals of Toyota's DNA are our guiding light as we further evolve toward our vision of mobility for all," said Sandra Phillips Rogers, Chief Diversity Officer and Chief Legal Officer, Toyota Motor North America