Ford: three years of testing self-driving cars in Miami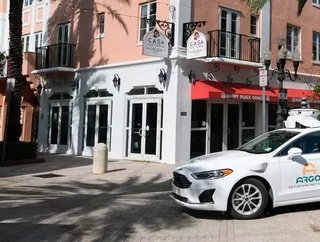 Automotive manufacturer Ford Motor Company celebrates its three year milestone testing self-driving cars in Miami...
Marking three years since automotive manufacturer - - began its plans to test and commercialise its , we take a look at what the company has been up to in the last three years to develop the technology.
The mission
Partnering with , Ford Motor Company's mission is to provide Miamians with "the ability to hail a ride or receive a delivery in a way that is safe, consistent, valued and efficient."
Argo AI has been working to develop the self-driving technology with a natural experience, while Ford has been building the elements needed for such style of business including its Transportation-as-a-Service software (TaaS), its fleet operations, user experiences, the vehicles and business collaborations. 
"In the past three years, Ford and Argo AI have also come to know our fellow Miamians really well. We've learned the roads, the driving habits and the incredible opportunities in store for the future of The Magic City," commented .
Progress made so far…
Taking pilots from "the page to the roads"
"Running pilot programs has been a priority for us — from testing food delivery with popular brands, to grocery delivery with both major retailers and even local nonprofits like The Education Fund," said Ford. 
Such projects provide Ford with invaluable real world insights to develop four of its core areas: customer experience, business models, operations and its TaaS software.
"Today, we've integrated our business pilot programs with Argo AI's self-driving test vehicles to conduct delivery pilots in autonomous mode. We're also building our software integration and fleet management capabilities with ride hail and delivery service pilots."
Establishing a real estate footprint
To manage a fleet of vehicles, Ford emphasises the importance of space. To support its commercial services after launch, as well as its current testing, Ford has established its real estate footprint for fueling, servicing, cleaning, sanitising, calibrating and optimising the vehicles. 
"In early 2018, we established our first terminal in Wynwood [...] We recently established a second facility near Miami International Airport, a large facility we refer to as our Command Center. This space will be the epicenter of our local self-driving business operations housing both our business office and daily fleet operations. That's not all. This month, we also established a third facility, a terminal in South Beach," added Ford. 
Expanding vehicle testing
Being one of the most challenging cities to test Argo AI's self-driving system (SDS), the organisations are exposing the SDS to the unique and challenging situations in Miami. In doing so, Ford expects this to enable the ability to scale to future cities safely and quickly.
"I started with the company as an overnight security guard in the summer of 2018. Now, I'm the Service Technician Coordinator for Ford's self-driving vehicle fleet operations. When the Terminal first opened in Wynwood, we were operating only a few self-driving test vehicles. Now look at us in 2021, operating a large self-driving test fleet. My journey here has been amazing. To watch the fleet operations grow to the standards where we are now… it's just awesome!" commented Sherman Bradwell, Service Technician Coordinator, Ford Autonomous Vehicle Terminals.
The future for Ford's self-driving vehicles
In the coming months Ford has established plans to integrate its into its Miami fleet. In addition the two organisations plan to expand their 70 Ford and Argo AI employees in Miami to support testing, operations and business offices, growing its local team over the next few years. Finally Ford strives to continue its collaborative and inclusive approach, working closely with Miami-Dade County, the City of Miami, the City of Miami Beach, the State of Florida and the community at large.
For more information on manufacturing topics - please take a look at the latest edition of