The rise of the data officer and data use in manufacturing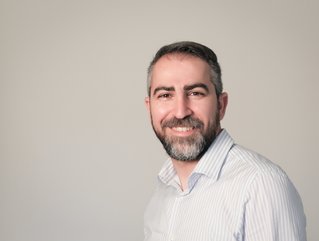 Saleh Seyedzadeh, Principal Data Scientist at The Data Lab, on the role of Data Officers in manufacturing and how AI can find & develop data
Gone are the days when business decisions were based solely on gut instinct. Over the last decade, organisations have become increasingly accustomed to using data to shape their strategy.
The banking, retail, and insurance sectors have recognised how they can not only better tailor products and services to their customers, but also increase staff productivity with the insights data provides.
While large manufacturers are certainly becoming more acutely aware of the benefits of data their smaller counterparts have not typically followed suit.
Why? Put simply, they don't have the infrastructure or mindset to consider their data as an asset yet.
At a time when inflation is leading to recession, with higher energy prices, and the ongoing war in Ukraine, the manufacturing sector continues to be under more pressure than it has perhaps ever been before.
This pressure might explain why other sectors are pulling ahead of manufacturing when it comes to employing data officers and using their data effectively. But this doesn't have to be the case forever.
Data officers: discovering a company's hidden assets
According to data from PwC, around a fifth of organisations globally have a dedicated data officer. The same study found that the top five sectors to employ data officers were insurers, banks, media, retailers, and tech firms. While this demonstrates the focus that many sectors are placing on data to shape their strategies, currently, fewer than half (42%) of all data officers are members of the C-suite. Unless this changes, we may see data being acknowledged but not acted upon – negating the value of a data officer entirely.
As such, demonstrating the value of data and data officers to an organisation is a must – particularly for those in manufacturing who may not be aware of their benefits, not only to output but profits.
In 2023 and beyond, I believe data officers will play a major role in helping more organisations become data driven. By giving data officers autonomy and insight into company strategy and goals, they can find the data and develop effective infrastructure and AI technologies that will help achieve these.
It has been estimated that by the end of 2022, 94 zettabytes of data will have been created. However, amongst this, there will be many files with errors creating a huge amount of noise. The job of a data officer on an organisational level is to review this data to ensure what is held is accurate and that the right data reaches multiple areas of business.
Change the dial on data use in manufacturing
Using data can and should become second nature to an organisation. The first step on that journey is to change attitudes towards data while acknowledging the time investment needed to identify its true value. After all, getting data projects moving forward doesn't happen overnight – and senior teams and boards must be clear on this from the outset.
One of the main reasons for the failure of a data project is down to the analysis of the wrong data. IDC published a report in 2020 noting that a "lack of adequate volumes and quality of training data remains a significant development challenge."
To underpin success within data centred projects, data officers can be integral to their success. As they become embedded in an organisation, it is their responsibility to change the conversation internally relating to data use. But it can require a little education from organisations before fully getting projects off the ground. Having a clear understanding of desired goals from the data, with a clear target in mind can help keep data projects focused.
Getting data projects off the ground
I previously worked with a company seeking to achieve a specific ISO certification. To do this, the organisation needed to review and collate specific data sets to ensure it was following the correct procedures. This was transformative in how they viewed data – for the first time, they could see how it could benefit them. What followed achieving the ISO was a series of data-focused programmes to better inform sales and marketing efforts.
By having a specific goal in mind that data helped them achieve, the company's mindset completely shifted. It has since gone on to roll out more programmes that have supported its growth strategy, resulting in the recruitment of an additional 25 people.
Try before you buy with AI
If you don't have a project like this on the horizon but dream of achieving something a lot bigger through data or AI, creating a test-bed environment where innovation can be explored before investment could be the answer.
Alongside partners Ulster University, the University of Cambridge, and Scottish Engineering among others, the Smart Manufacturing Data Hub is leading several data science initiatives to accelerate the adoption of new technologies and innovations. Manufacturing SMEs will have access to low-cost data collection technologies and data analytics services and everything from the use of industrial IoT and robotics to advanced inspection systems which can be explored in a virtual and secure environment.
Starting data programmes and appointing a data officer might feel like a chicken-and-egg scenario. But it is often only by taking a bold step to consider how data could benefit your organisation that you can realise the benefits and gain a competitive advantage. What is undeniable though, is that data-driven futures are on the horizon and those that choose to ignore this will miss out.