5 minutes with Accenture's Maddie Walker on Industry X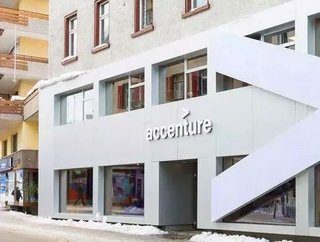 Manufacturing Global speaks to Maddie Walker, UK&I Industry X.0 Strategy & Consulting Lead discussing the concept of Industry X...
What is Industry X, and how does it differ from Industry 4.0?
Industry X isn't a phase or next stage, and it is not just about manufacturing. Simply put, it is Accenture's approach to helping companies with how they make things and the things they make. What we do is embed intelligence in how they run factories and plants, as well as design and engineer connected products and services. It's about applying advanced digital technologies to the design and development of intelligent products and their platforms, to connect machines, workers, manufacturing, and operations networks securely. This generates data that can be shared and collectively integrated in real time, to predict the future, respond to newly evolving situations, enabling faster growth and return on investment. At the end of the day, it helps companies do more using less, keep people safe and ensure a sustainable future. 
What does the Industry X approach mean for manufacturers?
To embrace the principles of Industry X, manufacturers should look at all stages of the manufacturing and product lifecycle and embed intelligence within it. This means combining machines, and human intelligence so that data can be collected and analysed in real-time. And this data analysis isn't just contained within the four walls of the business – Industry X manufacturers should be prepared to collaborate more than ever, interpreting data from across their supply chain partners, as well as their customers to create personalised products and experiences.  
Manufacturers will also want to ensure the production process truly lives up to their business's CSR strategy. Zero-based business models, circular design and engineering will rise in prominence, meaning products must evolve from reused materials, while the engineering process is entirely free of waste. 
What technology is used in Industry X?
The Industry X approach makes use of the core technologies of Industry 4.0, including the cloud, IoT, AI and analytics, and robotics. Manufacturing companies are increasingly using digital twin technologies to advance product development - using digital models of a physical object, system or process that exists (or could exist) in the physical world. Businesses can use these twins to design, simulate, monitor, and analyse their physical counterparts – igniting huge advances in engineering and product development. This might identify how renewable energies and materials can replace existing ones or simulate how changes to the customer journey affect the overall brand experience.
Industry X businesses will also evolve AI for precision planning and procurement, where multiple prediction models can be run concurrently to finetune planning and procurement decisions in mean time. It means they can adapt to contexts and challenges as they happen, rather than having to proactively prepare for any given situation.
Robotics technologies are also applied differently within an Industry X business, evolving from RPA to human+ digital workforces. When combined with augmented reality, IoT and advanced analytics, manufacturers can automate and streamline work in their factories, as well as achieving increased levels of personal safety and operational performance – key both during the pandemic and beyond.
How has COVID-19 accelerated next generation digital transformation?
Covid-19 has accelerated digital transformation projects that were pegged for two to 10 years down the line in the space of just a few weeks and months. In the manufacturing sector, this resulted in the rapid embrace of Industry X principles. 
To maintain social distancing in the workplace, for example, the introduction of intelligent digital workers augmented the workforce to ensure production lines were maintained, whilst rallying around the critical purpose of protecting employees.
The pandemic also created a need for more agile manufacturing than ever before, with many companies uniting on the shared purpose of aiding the front line. Pivoting factory production from alcohol to hand sanitizer, or fashion to PPE is no simple task, but with the right data, connectivity and intelligent machines, these businesses transformed almost overnight.
Whilst the pandemic will eventually subside, it has left businesses and manufacturers with a lesson that will stand the test of time: higher efficiency and new growth aren't the only variables to optimize for – there are other ones, like resilience and social responsibility, executives should be thinking about as they transform their organizations. 
While digital technologies kept the lights on for manufacturers during the COVID-19 crisis, they are no longer in crisis mode and will look to harness change for long-term benefits.
What will be the next wave of change?
While the Fourth Industrial Revolution has brought all this technology and, with that, opportunity, into our companies, it hasn't done enough to truly seize said opportunity. The COVID-19 crisis made that very clear as do the growing movements and regulations addressing unsustainable behaviors, climate change and a growing number of societal problems. 
Businesses will begin to pursue balanced value – which goes beyond efficiency and growth to also maximizing social and environmental responsibility, and being better prepared in a world prone to crises. 
Companies will harness the existing digital technologies from the fourth industrial revolution to weave a continuous "digital thread" through product engineering, manufacturing and the entire supply chain. This thread will give them unprecedented data-driven real-time insights, which enables them to always balance being relevant to customers and employees, operationally resilient, and responsible to the environment and society.