Top 10 Innovations in Manufacturing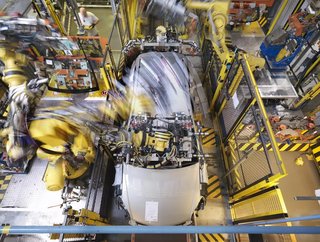 Manufacturing Global lists its Top 10 innovations over the decades in the manufacturing process
Innovation - a key component for economic growth and success. Innovation in manufacturing moves the industry forward to be more productive, more efficient and increases quality. By innovating manufacturers can gain a competitive edge, meet customer demands, and tackle industry challenges. With this in mind, it is crucial for manufacturers to encourage change, innovation, risk-taking and 'soft skills' such as creativity.
In this Top 10, we look at some of the innovations made in manufacturing processes over the decades.
Analytics
Data, quite possibly the most valuable tool in a modern manufacturer's arsenal in a post-pandemic and increasingly disruptive environment (shortages, BREXIT, and supply chain complexities). 
More and more, manufacturers are applying data and analytics to their operations and processes to optimise supply chains, improve forecasts, develop propositions, and monitor machine usage and reliability.
Those already adopting a data-first, analytical strategy stand to ride the disruptive wave by tapping into real-time and historical data to predict future outcomes and identify potential issues, which ultimately leads to a proactive approach compared to a reactive one. 
"By gathering data at every opportunity and examining workflows, points of inefficiency can be quickly identified and the real issues exposed. A data-first strategy promotes looking under the hood of the business to assess in granular detail where time and money is being wasted and where weak points might present a security risk" - Francois Zimmermann EMEA Field CTO, Tableau Software
Robotics
Integratable, adaptable, mobile, efficient, productive, safe, quality, and agility. Do these words sound like music to your ears? Well these are just some of the benefits that manufacturers who adopt robotic technology can gain.
The first industrial robot prototype was installed at a General Motors die casting plant in 1959 - the Unimate #001, created by George Devol. Since his first creation, a plethora of robotics for the manufacturing process have been developed ranging from stand-alone, to collaborative, autonomous guided vehicles (AGVs), and Exoskeletons, providing manufacturers with superior perception, integrability, adaptability, and mobility.
"Advanced robotics will bring flexibility into automated processes as well as making it possible to automate what could not be automated before, opening up for mass-customisation of products" - Sebastian Elmgren, Portfolio Manager for Smart Manufacturing at Ericsson. 
Additive Manufacturing (3D Printing)
Additive Manufacturing (3D Printing), a technology that shouldn't be undervalued. Additive Manufacturing can often be perceived as a buzzword in the industry, "but if we dissect where additive manufacturing is being used today, it becomes more clear as to where the technology plays" - Andreas Langfeld, President EMEA, Stratasys.
As organisations shift away from keeping large amounts of inventory, and closer to customisation and localised supply chains, the flexibility, cost savings and efficiency gained from additive manufacturing is increasing in its appeal for manufacturers. 
Artificial Intelligence (AI)
Securely cemented into the building block of industry 4.0 adoption, artificial intelligence (AI) is a frequent driving force of many innovations in the manufacturing space including robotics, predictive maintenance, digital twins and inventory management.
The concept of AI itself dates back to 1951; Christopher Strachey developed the earliest successful application of the technology which ran on the Ferranti Mark I computer.
Cloud Computing
Say goodbye to data silos! For the modern manufacturer cloud computing is a vital tool to achieve transparent communication between employees, stakeholders, and machines. Cloud computing provides manufacturers with an agile, flexible, integratable, and secure way for manufacturers to share, communicate and manage their factory data.
Whether the data is held in a public or private cloud, cloud computing can also be scaled up or down much quicker than human or capital infrastructure.
Connectivity
5G has certainly been a hot topic in recent months; the scale and shift of 4G to 5G has been unprecedented and significant. "The jump from 4G to 5G is like comparing a winding single-file A road in the English countryside to a multi-lane German Autobahn" - Steve Foxley, CEO, AMRC.
In adopting 5G, manufacturers stand to benefit from improved connectivity, low latency, high reliability, improved productivity, end -to-end traceability of data, and the capability to adopt other advanced technologies.
Smart Sensors
Unlock productivity gains with smart sensors. The development of smart sensors has given manufacturers the opportunity to benefit from connectivity and data collection. By applying these sensors to factory machines manufacturers can turn them into smart devices that are connected to intelligent networks along the entire value chain.
Smart sensors allow manufacturers to monitor, control, and improve operations; predict equipment failure and trigger maintenance protocols, automatically log data, and increase the speed of the flow of information, with real-time information.
Smart MES
A solution beyond traditional MES functions; Smart manufacturing execution systems (MES), enable lean manufacturing capabilities by harnessing Industrial IoT insights and intelligence. Smart MES combines several innovations in one hivemind to obtain a rich set of data in order to track and document the production of raw materials to finished goods.
By integrating Smart MES with an ERP system manufacturers can obtain a single source of truth throughout the organisation. "[Smart MES] helps manufacturers to transform their business and operations through data integration, machine learning, and predictive analytics" - Joe Gerstl, Director of Product Management, GE Digital. 
Augmented Reality (AR)
Augmented reality (AR) from science fiction to reality, the concept was first achieved in 1957 by cinematographer Morton Heilig. However, the first properly functioning AR system was not achieved until much later in 1992 at the USAF Armstrong Research Lab.
Today manufacturers are using AR in their operations to bring products to life in design, drive efficiencies, simplify complexities, troubleshooting through visual workflow, and training.
Digital Twins
A key component of a smart factory, digital twins enables manufacturers to overlay in a virtual environment the attributes that exist in a physical plant. Manufacturers are harnessing this innovation to maximise the simulation to optimise their production and processes.
"Digital twins provide a virtual closed-loop system whereby manufacturers can simulate as much as they possibly can so that when they go into the physical environment, it has been de-risked as much as it possibly can" - Simon Keogh, General Manager, Factory Automation at Siemens Digital Industries.