GE Digital/Novotek: how digital is reshaping industry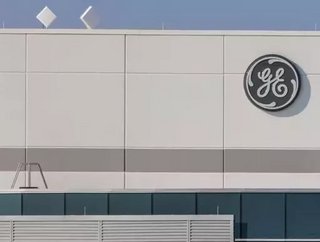 GE Digital and Novotek discuss how digital transformation is affecting industrial companies...
Digital technologies are no longer the exclusive domain of corporate businesses. In recent years, strides have been made in the adoption of digital technologies on the factory floors of industrial businesses, unlocking data that can help senior leaders find new routes to achieving their business objectives. Here, we speak with Richard Kenedi, Senior Vice President of , and George Walker, Managing Director of , about how digital technologies are changing industry.
GE Digital provides mission-critical software to tens of thousands of industrial companies, from manufacturers to water utilities and more. But GE and their offer have evolved in the last 30 years. How and where is GE Digital heading now?
Richard Kenedi (RK): "As a wholly-owned division of GE, GE Digital helps over 21,000 companies all around the world to better operate, analyse and optimise their industrial processes.  
"Our offering has evolved through continuous innovation. Decades ago, we established our leadership in HMI/SCADA technology with iFIX and CIMPLICITY. Today, these are modern HMI/SCADA platforms enhanced with Rapid Application Development (RAD) innovation, leveraging the latest connectivity standards to drive the connected plant and enterprise. 
"Additionally, our Proficy Historian technology has evolved to provide leading industrial data management with proprietary compression innovation that reduces costs and improves performance. We're continuing to deliver innovation in MES with the world's first software that streamlines manufacturing by supporting discrete, process, and mixed manufacturing environments. Furthermore, we have been a frontrunner in analytics with more than a decade of customer experience using analytics software to optimise operations through digital process twin technology."
What are the key lessons learned from the GE digital initiatives that you would share with other industrial companies?
RK: "The first is focus. It is vital to know your customers and how you can best help them. It's not about the technology, it's about solving the problem. And secondly, attitude. We've learned that customers aren't looking for a hero to save them, they want a guide to help them solve a problem today and help them to see around the corners for tomorrow. 
"It's also critical to have deep domain expertise when it comes to the people, processes and technologies of each industry we serve. 
"In every industry, there are organisations that are implementing at the edge of technology and others that are slower in adoption. Each organisation is at its own individual point of digital transformation maturity. Issues range from culture to investment to workforce. Digital transformation is critical, but planning and implementation can't slow ongoing production. Each company needs guidance to approach digital transformation in a way that meets their holistic situation and requirements."
For Novotek, as a GE partner in the UK and Northern Europe, you've been helping businesses digitalise and increase automation in their operations for some time. What are some of the common challenges when starting that process?
George Walker (GW): "As with any early stage technology, a lot of people initially struggle to separate the hype from the reality. Digital transformation, Industry 4.0 and digitalisation have become industry buzzwords over the past few years, with a lot of companies promising the Earth if a company installs its latest widget. Often, we find companies want to digitally transform, but don't have a clear picture of why or what they're looking to achieve.
"The reality is all these concepts are a means to an end — they shouldn't be the goal in themselves. The end goal might be improved productivity, higher throughput, reduced downtime or lower operating expenditure. Digital transformation is the vehicle that gets industrial businesses to that destination, and the systems that are required as part of that depend on the company's specific outcomes, focusses and current operations.
"For business leaders, this might mean working closer with engineering and plant managers than you might have previously. As with any form of change in business, digital transformation is as much about the cultural buy-in as it is about bringing in new systems."
What is the difference between an IT and operational technology (OT) setting and why do you see a need for purpose-made software in the manufacturing space?
GW: "While there is no doubt that a convergence between IT and OT is happening, there are many fundamental differences in how solutions are developed for each. OT environments are typically more process-oriented than those in IT , and the former are also deterministic as opposed to dynamic. The fixed input-output (I/O) relationship of many OT systems is still very different to IT software. That is why purpose-made software is so useful in these settings. 
"And, of course, there is a matter of the scope of projects. OT covers processes that are critical and incredibly costly if problems are encountered, whereas IT systems in enterprise environments aren't often so closely intertwined with direct production costs.
"From our side, the biggest disadvantage of IT providers trying to fit corporate software into industrial settings is that although IT and OT are closely interlinked and complementary, they are still fundamentally different. These clear distinctions, between the environments in which they are used, mean that companies with comprehensive experience of serving industrial markets will always be better equipped to meet the needs of manufacturing software. 
"For example, Novotek has worked closely with industry for many years and have developed modules and systems in response to industry issues and opportunities. This means we can ensure that the software we provide is built around the needs, wants and requirements of industrial environments, rather than being retroactively reshaped to meet a market brief."
What are the ideal first steps an industrial business can take towards digitally transforming their operations?
GW: "The first step should always be to plan and identify what you want to achieve. For example, if your focus is on innovating to develop better products and find new ways of operating, this might lead you towards systems such as a modern manufacturing execution system (MES). The MES, alongside SCADA systems on the plant floor, allows for automated feeds of data through each level of an industrial business and insight into all processes.
"Likewise, a business that wants to reduce the frequency of maintenance or downtime might consider that simplifies the collection, aggregation and analysis of data from equipment and operations. A specialist can advise the best systems to ensure the right results, if the business knows what its objectives are. 
"This isn't a decision to be made by one group within a company, either. It's important everyone, from the maintenance engineers to C-suite personnel, are involved to determine focus and buy in at every level. In doing so, you increase the likelihood that systems are introduced and set up to provide the insight each level of user needs, in the most effective way."
For more information on manufacturing topics - please take a look at the latest edition of