German industrial worker (61%) want to drive digitalisation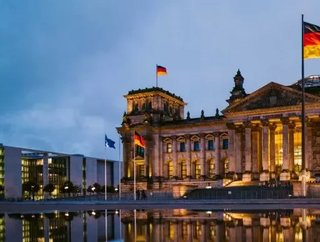 Mendix - a Siemens business - has published its international survey 'Low-Code Forecasts 2021...
Latest survey findings from - a business - reveals that 61 per cent of industrial workers in Germany want to actively shape their organisations digitisation with 77 per cent interested in learning new digital skills.
The international survey 'Low-Code Forecasts 2021' analysed the potential collaborative software development has as a driver of digitalisation when it comes to manufacturing employees' desires and expectations for new digital skills.
Key survey findings
71 per cent of employees surveyed stated that they would learn low-code for professional reasons, using it in their current jobs
6 per cent of those surveyed are already actively working with low-code technology
Survey leaders estimate that that there are more than 326,00 low-coders working in Germany, with 1.85 million untapped potential 
51 per cent of Germans surveyed said that new skills would help them to be even more successful in their jobs, with 43 per cent hoping for better career opportunities
32% of industrial workers in Germany would prefer to learn the new skills from professional training from outside their organisation, while 30 per cent would prefer internal coaching from the IT department
Despite these strong desires for learning digital skills, 46 per cent of industrial workers in Germany had never heard of the trm low-code before, with 30 per cent stating that they had heard of it, but had no precise understanding of what it actually is.
"There has been talk for some time about the democratisation of software development through technologies such as low-code and the resulting boost to digitalisation. The survey shows there is also a great interest among non-IT professionals to develop digital skills," said Hans de Visser, VP of product management at Mendix. 
"At the same time, there's a big gap between the desire for participation and awareness of low-code. Low-code can act as a digitalisation driver in the industry. The opportunities are great. With the equivalent of 1.8 million potential low-code users or 'makers' in the industrial environment in Germany alone, imagine the brilliant ideas for applications that are just waiting to be implemented. And imagine the enormous added value they can potentially bring to their organizations," he added.
For more information on manufacturing topics - please take a look at the latest edition of