Human Horizons: unveils new smart factory assembly plant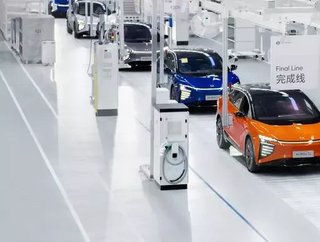 Human Horizons unveils details of its new HiPhi X super SUV assembly plant...
Equipped with cutting-edge autonomous machinery, new mobility and autonomous driving research company - - has released the details of its new HiPhi X super SUV assembly plant, the HiPhi Plaza.
HiPhi Plaza smart factory
Built in a repurposed gasoline powered vehicle plant, mass production has already begun in the smart factory, with deliveries expected to begin in May 2021.
Assembly operations in the factory are supported by multiple sophisticated technological tools including:
Hundreds of IoT devices connected via powerful Manufacturing Operating Management (MOM) cloud computing software
Digital twin technology to ensure the entire operations are managed efficiently and autonomously
Advanced Planning and Optimization (APO) on SAP's HANA as an enterprise resource planning (ERP), for rapid production scheduling of orders
Did you know? the HiPhi X will autonomously drive itself off the assembly line and park in the nearby lot.
"Like people, things are the products of their environment too. If we want to build the world's most sophisticated new energy car, we must use the world's most sophisticated manufacturing technologies. If we want to build a new generation of autonomous vehicles, we must use the newest generation of autonomous production machinery. If we want to create an ultra-efficient and personalized car, we must be ultra-efficient and flexible in our manufacturing process," said Ding Lei, Founder and CEO, Human Horizons.
Instead of building a new factory from scratch, the new assembly plant practices sustainability and limits Human Horizons environmental impact - a key operating principle of the company - by re-fitting their existing assembly plant.
By converting the pre-existing facilities, Human Horizons reports that it saved time, costs, and physical resources, which reduced their carbon footprint. 
For more information on manufacturing topics - please take a look at the latest edition of