Procurement & Supply Chain
5 minutes with Berk Birand, co-founder and CEO of Fero Labs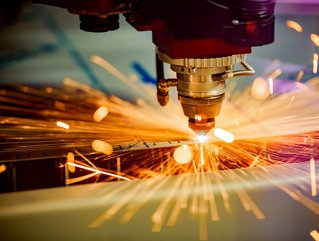 Fero Labs CEO Berk Birand gives his take on the manufacturing supply chain, sustainability, factory optimisation software & the impact of China's lockdown
Hi Berk, please introduce yourself and your role.
"I'm Berk Birand, co-founder and CEO of Fero Labs. I work alongside my team to ensure we are developing best-in-class software for modern manufacturers to optimise factory production in ever-changing conditions and increase sustainability efforts by leveraging white-box machine learning."
Tell us about how an economic downturn may impact manufacturers.
"It's no secret that there has been extreme uncertainty and volatility present in the manufacturing sector over the past three years. In 2021, most manufacturers had tremendous success. Demand was high, boosted by low interest rates, higher savings rates, and the promise of government spending like the infrastructure bill. As a result, almost every sector achieved incredibly high profit margins. We saw steel companies margins go up to 25%, compared to typical margins of 7%.
"Most manufacturers knew this kind of success was never going to last, so they made the most of it while they could. My hope is the high profitability achieved last year will help manufacturers survive the potential rough road ahead. An economic downturn could present several challenges including rises in commodity prices and raw material costs, lower demand, and the need to downsize their workforce to maintain profitability."
How can the factory optimisation software provided by Fero Labs help modern manufacturers?
"Fero Labs' software can prevent manufacturers from making costly mistakes, in addition to reducing waste, optimising quality and increasing profits. With Fero Labs, plant operators have the ability to identify the root cause of issues they are exploring and can feel confident knowing the plant is operating at peak performance because the software continuously adjusts to process and market changes. Unlike black-box machine learning that gives recommendations with no context, our software delivers fast, simple answers enterprises can trust."
How has the fallout of incidents such as the war in Ukraine, the various lockdowns in China and high inflation impacted manufacturing?
"Given the success of 2021, Q1 of 2022 presented negative headwinds. The war in Ukraine hurt energy and commodity prices. The Fed increasing rates, alongside a period of very high inflation, has made the outlook worse.
"China's lockdown has been another negative blow to manufacturing. All in all, the next year is going to present challenges, especially for the industrial sector."
Tell us about the industrial sector progressively converging into "negative outlook" territory.
"The industrial sector is progressively converging into "negative outlook" territory. It will look and feel particularly bad compared to 2021. Inflation must come down and the war in Ukraine must end for the industrial sector to potentially experience a soft landing."
Why do manufacturers need to invest last year's profits into technologies for long-term stability?
"Manufacturers must invest last year's profits into technologies like Fero Labs that will bring them long-term competitive advantage and stability. As mentioned before, by implementing white-box machine learning, manufacturers can eliminate the worry of costly mistakes, and equip their teams with the necessary data needed to make quick and actionable decisions to maintain and increase their bottom lines."
What do you think the next 12 months holds for the manufacturing sector and supply chain?
"The next 12 months will be transformative for manufacturers. They will have to start focusing on improving margins and profitability in light of continued supply chain issues. In the end, the most resilient manufacturers will emerge from this recession stronger than before."