Procurement & Supply Chain
5 minutes with Sarah O'Sullivan on supply chain resilience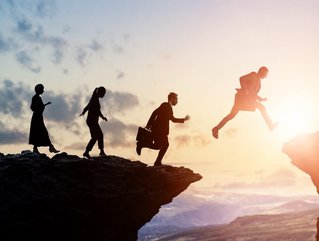 Sarah O'Sullivan, Director of Product Accounting at LeaseQuery, on how the manufacturing and supply chain industries are showing resilience
Hi Sarah, can you please introduce yourself and your role?
"My name is Sarah O'Sullivan and I am a Director of Product Accounting at LeaseQuery. In my role, I focus on technical accounting research and support our customers and product development by helping to ensure our products are fully compliant with the applicable accounting standards. In addition, I assist with both internal and external education through webinars, blogs, and presentations to help a variety of stakeholders (including those without direct accounting experience) understand the lease standards and how LeaseQuery is addressing compliance."
Tell us about your education and career path.
"I graduated from the University of Georgia with both a BBA and Master's degree in Accounting. I then started my career at Deloitte in the public accounting division and worked on the audits of multiple publicly traded and private companies. After leaving public accounting, I served in accounting roles for publicly traded companies focusing in the areas of general accounting, technical accounting research, and external financial reporting. In October 2020 I joined LeaseQuery in my current role."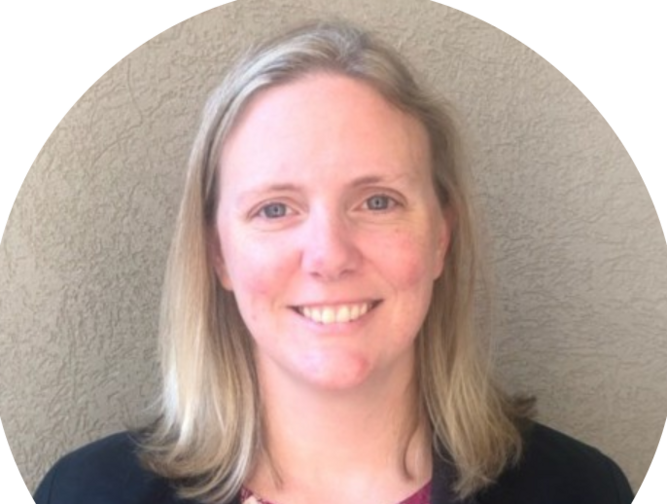 What led you to LeaseQuery?
"Throughout my career, I have worked within the accounting industry in a variety of ways and I have always found the roles in which I was able to focus on technical accounting research to be the most enjoyable and personally rewarding.
"In my most recent role prior to joining LeaseQuery, I managed the implementation of ASC 842 for a large public company in the manufacturing industry and helped to design new accounting and financial reporting processes to ensure compliance with the new standard.
"My role at LeaseQuery allows me to leverage my existing knowledge in lease accounting and further pursue technical accounting research, while also helping LeaseQuery develop high quality products so our customers receive the very best service and software available to meet their own compliance needs."
Tell us about LeaseQuery's new 2022 Lease Benchmark Report.
"As part of LeaseQuery's outreach efforts to our customers and the wider accounting industry, the company periodically performs an in-depth analysis of the impacts of the new lease accounting standards. By better understanding trends and impacts in the leasing environment, we are more prepared to serve our customers. With the 2022 Lease Benchmark Report, we expanded upon our analysis from previous years to include more than 2,000 companies representing public, private, and nonprofit preparers. This latest analysis continues to show that the adoption of the new lease accounting standard has significantly impacted the financial statements, increasing lease liabilities balances drastically now that operating leases are reflected on the balance sheet. In addition, our 2022 Lease Benchmark Report discusses leasing trends caused by the turmoil and lasting impacts of the pandemic and world events on several businesses and industries.
"While adopting ASC 842 is a time consuming process, there are benefits that many companies are able to leverage. For example, to comply with the new accounting standard, companies must maintain detailed information on their entire lease portfolios. Our analysis shows that having this data readily at hand offers companies the ability to perform more in-depth analyses of their leasing transactions and can help them identify cost saving opportunities, which is valuable in the current economic environment. The research included in this report highlights the fact that companies are being more thoughtful and strategic with their leasing decisions, which has helped them more quickly and effectively respond to the pressures of the pandemic and volatile economy."
Can you tell us about how the manufacturing and supply chain industries are showing resilience through more strategic leasing decisions?
"The financial statement impact of adopting ASC 842 has had a significant impact on companies in the manufacturing and supply chain industries. These are industries that are capital asset intensive and have long used operating leases as a strategy for obtaining the critical materials, equipment, fleet, and buildings needed to support their businesses. As a result, presenting these large lease portfolios on the balance sheet all at once has driven up liability balances. Add to that the economic impact these industries have dealt with in recent years due to the changing consumer behaviours brought on by the pandemic and the logistical and cost disruptions caused by the current environment and world events – the manufacturing and supply chain industries have had to prove their resiliency in numerous ways.
"Companies in these industries are already well-versed in operating and managing large quantities of assets across diverse and, often, spread out locations. The recent economic volatility and pressures indicate that these industries need to respond quickly and demonstrate flexibility to maintain their success and continue to grow into the future. Part of this response has been to reconsider existing leasing strategies and make critical changes to help reduce costs and make their operations more profitable. These companies are more quickly and precisely identifying the key leased assets in their operations and using this information to help them negotiate more beneficial lease terms, replace ageing or unused assets, and determine the proper mix of leased and owned assets to better manage costs."
What has been your greatest challenge at LeaseQuery?
"Throughout my career, I typically worked on teams made up of only accounting and finance associates. At LeaseQuery, I now work with colleagues from a variety of backgrounds and experiences. One of my biggest challenges in this role has been to help translate and communicate technical and complex accounting concepts to coworkers that have little to no direct experience in the accounting industry. We are only successful in developing premier lease accounting software when we all collaborate and communicate together. The accounting standards can be complex, and by helping my colleagues in software engineering, product research and design, marketing, and so forth, gain a better understanding of these complex concepts, LeaseQuery as a company is able to meet our goals and serve our customers. This role also requires me to maintain an expansive knowledge of the accounting rules to be able to serve our customers and assist with the unique or complex lease accounting needs they may have."
During your time here, what has been your biggest lesson?
"LeaseQuery has given me great opportunities and exposed me to processes and skill sets that I have never been exposed to in my previous experiences. It has been both challenging and rewarding to work in a role that isn't a "traditional" accounting role. I continue to learn that there is a lot I need to learn. Thankfully, we have a great group of people at LeaseQuery who come from a variety of career backgrounds and are the foundation of our energetic and fast-paced business. My fellow colleagues at LeaseQuery have been great teachers and helped me learn more about this industry and what it takes to build and support a software product like ours."
What transformations would you like to see in LeaseQuery within the next 12 months?
"With private companies and nonprofits soon completing their ASC 842 implementation at the start of their fiscal years, I'm looking forward to seeing LeaseQuery continue to develop and enhance our lease product to keep pace with the future of the leasing environment. At LeaseQuery we have a strong commitment to our customers and are always looking for new ways that we can serve them and make their accounting process more manageable and effective. The implementation journey can be overwhelming, but we strive to help our customers manage that journey and to continue successful compliance after initial adoption. When implementation is finally complete for all companies, I'm excited to help LeaseQuery focus on "Day 2" accounting and meeting other complex accounting needs."