Procurement & Supply Chain
China's evolving manufacturing landscape & supply chain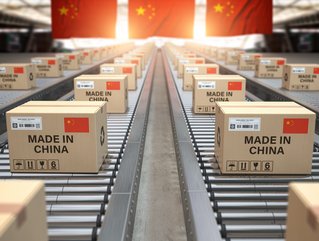 China's President Xi Jinping has vowed to increase overseas investment in manufacturing, despite losing export market share due to Zero-Covid policies
Since entering the World Trade Organisation in 2001, China's manufacturing reach has extended across the globe. A decade later, the country had overtaken the USA as the world's largest producer of manufactured goods.
Yet, the impact of COVID-19 has caused devastating ramifications for the manufacturing industry and supply chain.
This week, China's President Xi Jinping told the Communist Party Congress that he would encourage foreign investment in manufacturing, to rebuild China as the 'factory of the world'.
China: the global manufacturing hub
China's zero-COVID-19 policy has caused manufacturing businesses to cease operations and as a result, exports have slumped.
But Beijing has a plan to bounce back, through enticing foreign businesses back to invest in China's technology.
China's Zero-COVID-19 policy has weakened its manufacturing output
According to data from MDS Transmodal, China's Zero-COVID-19 strategy has lost the country its manufacturing prowess and export market share, while other Asian countries have taken the spot.
"China's Zero-COVID-19 approach is impacting production and manufacturers are seeking alternatives to the current 'factory of the world," said Antonella Teodoro, MDS Transmodal's Senior Consultant. "Drilling down to the individual commodity groups exported from China, we observe that China has been continuing to lose market share, with Vietnam amongst the countries gaining importance on the international landscape."
Yet Chinese workers could see a continued manufacturing devolution if the country invades Taiwan.
Following on from Russia's invasion of Ukraine, hundreds of businesses swiftly closed operations in Russia or halted deals, from Apple to Wimbledon, Sony to Ericsson.
President Xi Jinping said he would "never promise to renounce the use of force" in his ambition to reunify China with the Westernised 'breakaway province'. But if the two countries come to blows, then businesses will leave China, possibly for good.
Business leaders from JPMorgan Chase, Bank of America and Citigroup have already vowed to pull out of China if an invasion takes place.