Procurement & Supply Chain
How to save your supply chain traffic in manufacturing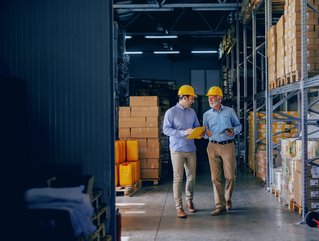 Jake Rheude of Red Stag Fulfillment shares seven ways for manufacturers to save their supply chain traffic, from local suppliers to adjusting prices
As a manufacturer, your supply chain is critical for your success. If you are not consistently getting the inputs you need on time and in sufficient quantities, it's going to be difficult for you to meet the expectations of consumers, retailers and distributors. That will not do well for your brand in the long term.
This is why it is crucial that you have a robust plan in place that ensures your supply chain retains relative stability even in challenging circumstances. Here are things you can do to lower the risk of failure.
1. Clear communication with stakeholders
Nobody likes unpleasant surprises. If you notice a negative event affecting your supply chain lurking in the horizon, you are better off informing key stakeholders early. Preparing countermeasures that will blunt the impact is important but it is vital that you let employees, customers, retailers and distributors know what could be coming.
Typically, such incidents are an evolving situation so communication will not be one-off. Therefore, centralise communication for coherence. If it is a large scale and far reaching incident, designate a person to handle the public relations as long as it lasts. Create channels that make it easy for stakeholders to talk to each other and act.
2. Map suppliers and prioritise products
Your ability to keep the supply chain running as per usual depends on making sure your suppliers can drive a steady flow of materials and parts. Establish the nature of your supply chain by identifying and mapping suppliers. Document where each plant your parts come from is located. Determine the importance of each part to your end product and list parts by priority.
Where possible, integrate your own systems with the supplier systems so you can monitor the plant's state of operations as well as the level of inventory. Also, look out for early warning signs of financial strain among your critical suppliers. This may especially apply for your overseas suppliers, with freight rates going wild in the global supply chain market.
3. Assign common inputs by product priority
When a manufacturer makes multiple products, one or more may share the same input or part. If that input or part is in short supply, you may have to make a judgement call on which product should get the part. Product prioritisation is something you should do before a supply chain disruption occurs as opposed to in the midst of a crisis.
Think about each product's financial contribution as well as its importance to customers and retailers. Take note of ethical and brand image questions that could be raised if it's abruptly pulled from the market.
4. Adjust pricing to shape demand
Adjusting pricing to shape market demand is a strategy that can work but is a bit of a gamble. If you have a product whose inputs are in abundant supply, you could lower the price to stimulate demand. On the other hand, raise the price of similar products whose inputs are hamstrung by supply chain challenges.
You have to do this adjustment in a way that does not come across as profiteering during a crisis as that could be damaging to your brand.
5. Switch to products with assured availability of inputs
Widespread disruption of global supply chains as was the case with COVID-19 may require you reevaluate product composition depending on input availability. Be more flexible about your product offering.
Flexibility could involve getting rid of a non-core component if the inputs are not readily available. You may decide to tweak the product design to accomodate the shortage as you wait for the crisis to blow over and normal supply to resume.
6. Order locally
There's never been a time that supply chains have been as international and complex as they are today. Before your favourite car rolls out of the factory, the individual parts may originate from more than a dozen countries. While global supply chains allow manufacturers access to the best inputs at competitive prices, they are more prone to debilitating disruption.
Source as much of your inputs locally as you can. This has proximity advantages and fewer geographical barriers than you would encounter sourcing overseas. It may cost more per input but the gap may not be as large when you factor transportation costs.
7. Have alternative suppliers for redundancy
You do not control what happens at your suppliers' premises. They are autonomous entities. A supplier's production site could be struck by disasters such as flooding, earthquakes and fires. When that happens, you need to have supplier redundancy in place.
For each supplier, find out if there is another supplier of the same part that you could work with in times of crisis affecting the primary supplier. These alternate suppliers may also come in handy when a surge in consumer demand exceeds production capacity of your primary supplier.
If there is one thing that the COVID-19 pandemic demonstrated is that there is no such thing as a fail-proof supply chain. Yes, such global-scale disruption is extremely rare. Still, manufacturers must constantly think about how they can make their supply chain less likely to dry up from a disruption.
Delays and shortages are certain to occur at some point. Developing a strategy to contain this is vital.
Jake Rheude is the Vice President of Marketing for Red Stag Fulfillment, an eCommerce fulfillment warehouse that was born out of eCommerce.