Procurement & Supply Chain
Japan's reshoring plans to steady manufacturing supply chain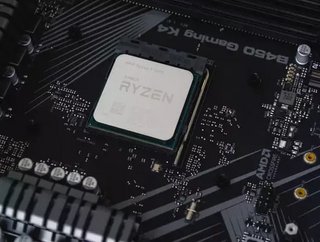 Japan advances its reshoring plans to boost the semiconductor supply chain and advance its manufacturing capabilities, as IBM & Rapidus stand firm
Japan is advancing its semiconductor manufacturing industry, a business already shared by many of its neighbours.
Prime Minister Fumio Kishida hopes to increase economic security in the country and guard it against any future supply chain disruptions, similar to those seen throughout the past two years.
The global semiconductor supply chain
In 1988, 51% of worldwide semiconductor sales came from Japan, but in later years, manufacturers from South Korea and Taiwan took over.
When the COVID-19 pandemic hit, manufacturers were left short on supplies for everything from toilet paper to semiconductors, which in recent history have become an everyday essential. Now, Taiwan makes 65% of the world's semiconductors. Due to increasing aggression from China towards Taiwan, many fear that if China does invade, then the global semiconductor supply chain will be greatly impacted - but China's will receive a significant boost.
"The big concern in Washington is the possibility of Beijing gaining control of Taiwan's semiconductor capacity," said Martijn Rasser, a former Senior Intelligence Officer. "It would be a devastating blow for the American economy and the ability of the U.S. military to field its (weapon) platforms."
As a result, many Western countries are increasing their production of semiconductors. South Korea's Samsung Electronics (the second-largest contract semiconductor manufacturer) is also working hard to future-proof its production. Lee Jong-ho, Minister of Science and Information Communications Technology in South Korea, praised new legislation supporting the sector.
"[This has] laid the legal groundwork to support the semiconductor industry against severe competition from countries like the US, China, Japan [and in] Europe and Taiwan," said Lee. "It reflects a sense of crisis about our competitiveness on the global stage and the act is designed to strengthen our competitiveness in supply chain and security."
In Japan, an agreement has been made with the USA to teamup on emerging technologies, in areas such as AI, biotechnology and of course semiconductors.
Rapidus, a new Japanese government-backed company, has partnered with IBM, to develop the next-generation of semiconductors.
"This is a long-desired international collaboration, truly essential for Japan to once again play a vital role in the semiconductor supply chain," said Atsuyoshi Koike, President and CEO of Rapidus. "I am fully confident that this collaboration will pave the way for our goal of contribution to the well-being of humanity through advanced logic semiconductors produced with technologies jointly developed with IBM."
"IBM is honoured to be partnering with Rapidus on developing the next generation of semiconductor technologies and helping to position Japan as a leader in one of the world's most strategic technology areas," said Darío Gil, SVP and Director of Research at IBM. "This collaboration is critical to ensure a geographically balanced global supply chain of advanced semiconductors, built through a vibrant ecosystem of like-minded companies and nations."
Japan continues reshoring plans set by late Prime Minister Shinzo Abe
Japan's late Prime Minister, Shinzo Abe, was a huge proponent of advancing the manufacturing sector in Japan. He served two terms from 2006 to 2007 and later 2012 to 2020 before his assassination in 2022.
At the start of the COVID-19 pandemic, Shinzo Abe created a US$2bn assistance package to help Japanese manufacturers move their production back to Japan from overseas - to shorten the supply chain and create local employment opportunities across the country. This was a popular decision in Japan, but caused many Chinese manufacturers to lose business and complicated relations between the two countries.
Ironically, Abe also keenly invested in Indian manufacturing and Japan has contributed US$36.2bn to India since 2000. Sony, Panasonic and Toyota are just three of the popular Japanese manufacturers in India.