Procurement & Supply Chain
Johnson Matthey to build hydrogen fuel cell factory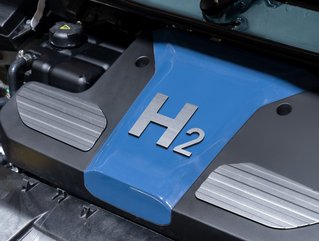 Johnson Matthey, a chemical manufacturing company with net zero ambitions, is to build a new hydrogen fuel cell component factory in a supply chain boost
Chemical manufacturing company Johnson Matthey has announced that it will build a £80mn gigafactory to manufacture hydrogen fuel cell components, to help the transport sector meet its net zero goals.
According to JM, 9% of global CO2 emissions come from road freight, yet hydrogen fuel cell electric vehicles (FCEV) emit no CO2.
JM has previously said that it hopes to be the 'market leader in performance components for fuel cells and electrolysers' and its new facility will help the company achieve this.
The manufacturing industry and the move to net zero
It is speculated that by 2030, there could be up to three million fuel cell electric vehicles in existence.
The JM facility will use modern manufacturing processes to build these fuel cell components in order to reach customer demand.
The gigafactory will manufacture 3GW of proton exchange membrane fuel cell components each year, specifically for sustainable hydrogen vehicles.
High quality auto manufacturing and the ride to net zero
According to Liam Condon, Chief Executive of Johnson Matthey, decarbonising freight transportation is vital for societies and industries to meet their net zero targets.
"Fuel cells will be a crucial part of the energy transition. For more than two decades, JM has been at the forefront of fuel cell innovation," said Condon. "The fuel cell market has now reached a pivotal moment with the increasing urgency to decarbonise transportation and today marks the next step of the journey to a low-carbon future in the UK. We're delighted to be playing a key role in driving it forward."
Business Secretary Kwasi Kwarteng said he backed the investment and was excited to see how this would help get more electric vehicles on the road.
"The new facility will not only add to our growing electric vehicle supply chain, but it will also help secure hundreds of highly skilled jobs," said Kwarteng. "We are working hard to ensure the UK reaps the benefits of the green industrial revolution, and today's announcement reaffirms the UK's reputation as one of the best locations in the world for high quality auto manufacturing."
Vehicle manufacturing company The Advanced Propulsion Centre is working hard to create a net-zero automotive industry.
"Our insight forecasts that the UK could dominate European fuel cell production and be a centre of excellence globally and today's announcement is a huge step towards realising that ambition," said Ian Constance, Chief Executive of the APC.
The site is expected to be in operation by 2024.