Procurement & Supply Chain
Manufacturing orders decrease in China by 40%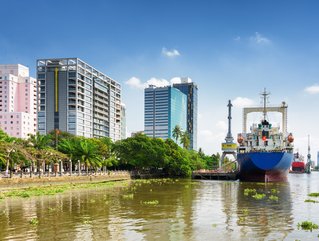 As China's zero COVID policy continues to dent its manufacturing output, BMW has partnered with Truong Hai Auto, to balance its supply chain
China became the world's largest manufacturer after it joined the World Trade Organisation in 2001 and quickly gained the nickname 'factory of the world'.
But since the zero COVID policy was rolled out, manufacturing in China has stalled. According to CNBC Supply Chain Heat Map data, manufacturing orders from the USA have decreased by 40%.
Reshoring from China to create a stable supply chain
When a case of COVID-19 is reported in China, local authorities must enforce strict lockdowns, including on businesses.
Some manufacturers have worked around this. For example, manufacturer Foxconn has on-site dormitories for its employees.
But in October, Foxconn was hit by a COVID-19 outbreak at its Zhengzhou facility. The company locked its workers in to prevent further spread of the virus.
But in recent weeks, factory workers have been protesting against conditions, with workers at Foxconn's iPhone plant destroying surveillance cameras, demanding their pay and in some cases escaping the plant and walking home.
Now, many companies are reshoring - moving their manufacturing work back home. Others are relocating to a different country.
BMW continues to manufacture in China, but work with Vietnam
In 2021, China accounted for 40% of BMW's sales. While the company continues to operate in China, BMW has just announced a partnership with Truong Hai Auto Corporation (THACO) to locally manufacture BMW vehicles there.
"This is a major milestone for the BMW Group in Asia Pacific as we look to strengthen our geographic footprint in the region," said Michael Nikolaides, Senior Vice President BMW Group Production Network, Supply Chain Management.
"It has been nearly five years since we relaunched the BMW brand in Vietnam and brought THACO on board as the official importer of BMW vehicles in the market. We have cultivated a strong relationship with the THACO team during this time, and their experience and commitment to growing the brand is evident," said Lars Nielsen, Managing Director, BMW Group Asia.
"THACO has more than 20 years of experience in the automotive industry, manufacturing and trading everything from passenger cars to trucks for THACO and a variety of global brands," said Trần Bá Dương, Chairman, THACO. "We are excited and honoured to have the opportunity to now include BMW vehicles as part of our manufacturing business in Chu Lai, Quang Nam Province and are committed to providing high-quality vehicles that BMW customers expect from the brand."