Procurement & Supply Chain
OneStream on plans for manufacturing supply chain disruption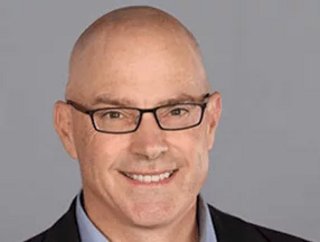 5 minutes with Bill Koefoed, CFO of OneStream Software, on how the manufacturing sector can use technology and data to prepare for supply chain disruption
As the manufacturing industry continues to navigate inflation, supply chain disruption and prepare for the next round of major challenges, establishing a system for resiliency will be a key priority, says Bill Koefoed, CFO of OneStream Software.
Modern, agile financial systems and real-time data to drive thoughtful business decision-making will be critical supporting factors as organisations begin to plan for the unplannable.
Technology can support flexibility in the manufacturing sector
In a recent survey of finance leaders, 66% of CFOs noted that they anticipate inflation trends to continue into 2023 and 78% expect COVID-19-related supply chain disruptions to extend into 2023. With the rollercoaster ride predicted to continue for a while longer, it is paramount that organisations lean on technology and data to forecast and manage amid economic uncertainty.
Financial leaders within the manufacturing industry must think about long-term solutions that give their team agility, efficiency and accountability, while empowering them to make informed business decisions in the short term. If Finance teams are still leaning on Microsoft Excel® and email for forecasting, reporting and analysis, opportunities for optimisation are being left on the table. Solutions, such as a modern, unified corporate performance management (CPM) system, provide teams with the ability to transition sales, operations and performance data into actionable information that enables companies to pivot at the drop of a dime, which is a necessity in today's environment.
The volatility and disruption manufacturers are facing in today's market require Finance teams to understand the operational business drivers that impact demand planning. Now more than ever, Finance must also be able to incorporate those drivers into the financial planning process. Why? Because understanding the financial implications of the demand plan informs organisational decision-making to maximise efficiencies and ultimately drive profits while minimising losses.
Cleaver-Brooks replaced Excel spreadsheets with a unified CPM platform for financial consolidation and reporting, budgeting, forecasting and analysis. Their new budgeting process is driver-based and uses spreading and allocations to speed up the process of producing weekly forecasts. Cleaver-Brooks combines operational and financial planning into one solution to leverage a similar but different dimensional model with a single point of maintenance for all shared dimensions.
Data leads to top manufacturing decisions
Operating in a dynamic business landscape means there are rarely easy answers for resolving complex problems – like supply chain breakdowns or raw material shortages. Access to a single platform that houses critical financial and operational data can ensure teams are alerted quickly to problems as they occur and are well-equipped to make decisions and scenario plan possible solutions.
Insight into profitability by product and customer is essential to enabling manufacturers to focus their investments and resources into the products and services that will provide the most positive impact to bottom line performance.
Automotive equipment manufacturer Henniges had been using a legacy application for financial consolidation and reporting that provided limited visibility into operational results. By implementing a modern, unified CPM platform, Henniges has been able to streamline the financial close process, while collecting more detailed operational data and performing complex allocations that provide deeper insight into what pieces of the business are producing (or not producing) bottom-line profits.
Getting timely and accurate financial and operating results into the hands of decision-makers is essential to navigating the complexities of today's manufacturing industry. Managers cannot wait several weeks after month-end or quarter-end close to understand how the business is performing financially and what the underlying operational trends are to support agile decision-making.
Fruit of the Loom, a global leader in the design, manufacturing and marketing of apparel, intimates, and athletic equipment, found better visibility into its operating results – by product, location and brand – after adopting a cloud-based CPM system that accelerated information delivery and gave managers insight into 2.9bn data points from their operational systems. Access to that level of detail in one system can ensure financial integrity, and the automated input process gives manufacturers time back to analyse, rather than input, data so decision-making is one step easier and drastically faster.
What's next for the manufacturing sector?
By nature, it is impossible to know what lingers around the corner. But, organisations that leverage modern technology to establish a single truth for their data, and utilise actionable and financially intelligent information for decision-making, will be better prepared. It is time for leaders to embrace technology and turn to real-time data to paint a path ahead.