Procurement & Supply Chain
Securing manufacturing businesses with FX strategy & hedging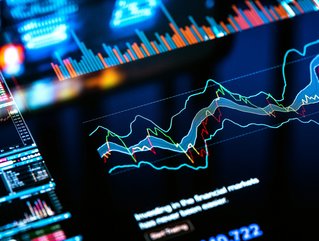 FX strategy
Michael McGowan, Managing Director at Bibby Foreign Exchange, discusses fortifying manufacturing businesses & the importance of a foreign exchange plan
Supply chain issues, a skills shortage, and the ongoing threat of economic recession - it's undeniably been an extremely turbulent period for the manufacturing industry.
The improvement in the latest UK Manufacturing PMI is of course welcome news, and signals the sector's resilience in spite of a myriad of challenges. However, manufacturers continue to face an anxious few weeks, with Britain's manufacturing industry trade body Make UK calling on the government to make further progress on trading relationships with the EU following the new Brexit deal.
In the past week, we've seen the pound strengthen against the euro and the dollar which is good news for some manufacturers, who will see a reduction in the cost of their raw materials. However, it will be exporters who will be feeling the most exposed - and will potentially see their profits squeezed due to currency volatility.
As fluctuations in currency - and the knock-on impacts this has on the cost of importing and exporting materials - can have a notable effect on a business's profitability, one such way for SMEs to protect themselves is to implement a robust foreign exchange (FX) strategy. This can help to manage profit margins, and navigate the ever-shifting landscape.
Measures for businesses to take in order to do this include:
Plan manufacturing business thoroughly
Although the current wider business and economic landscape is undeniably difficult, now is no time for manufacturing businesses to put their heads in the sand. Decision makers should conduct a thorough evaluation of the factors that may impact business operations, and what their requirements are going to be in the face of further challenges.
Planning well in advance, with flexible options in order to react to currency fluctuations, will enable businesses to not be caught out by unforeseen changes that could impact revenue and profit. Effective forward planning of FX strategies is an invaluable way for businesses to protect deals, keep control of their margins and shore up their chances of staying afloat.
Michael McGowan
The benefits of forward contracts and hedging
As a part of thorough planning, a crucial way for businesses to protect themselves from the impact of currency fluctuation is to set up forward contracts. This allows a business to lock-in current exchange rates for the purchase or sale of currency on a future date, and therefore hedge against fluctuating market values for commodities and currency.
As currency is so volatile it can be hard for businesses - especially smaller businesses with tighter profit margins - to make long term production decisions. Forward contracts enable these businesses to lock in the prices of their materials ahead of time, and have greater visibility over their operations, and expected revenue.
Tap into external expertise and FX strategy
When it comes to the economic indicators which impact currency and price changes, there is an abundance of data and different data sources - which can make it difficult for businesses with limited resources (particularly smaller businesses) to know which indicators to pay most attention to, and what the data actually means.
There is definitely a case for greater clarity around which economic indicators are given prominence when they're presented to the markets, but there's also a vital role for informed interpreters to play in advising businesses on what the data means when it comes to their operations.
Manufacturing businesses can take control by seeking out partners with dedicated FX experts and the infrastructure to provide appropriate levels of support, in order to be as well placed as possible to manage their foreign exchange needs effectively.
The year ahead isn't set to be easy, but UK manufacturing businesses have faced the many challenges presented by the last three years head on and continue to show their determination - with the latest PMI showing business sentiment reaching its highest level in a year. Taking action to implement an FX strategy will be an important piece in the puzzle for these businesses to continue to navigate the current uncertainties and make 2023 a success.