Procurement & Supply Chain
Top 10 Manufacturing Associations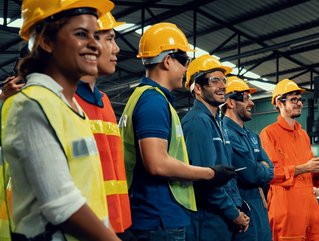 Our Top 10 Manufacturing Associations
BCMPA, Manufacturers Alliance, The Aluminum Association, American Iron & Steel Institute, IFPMA & SME and more are our Top 10 Manufacturing Associations
The British Contract Manufacturers and Packers Association is better known as BCMPA, headquartered in Old Amersham, Buckinghamshire, England. The solidly-established trade association works across transportation, logistics and the supply chain and storage.
The BCMPA is internationally respected throughout the packaging industry and offers resources for members as well as brand owners, retailers and manufacturers who want to outsource their products.
The Manufacturers Alliance was founded in 1989, Golden Valley, Minnesota, USA, to offer education and training in a peer to peer setting. It specialises in lean enterprise and supervisory training. The Manufacturers Alliance works to develop the skills of manufacturers who work across the sector, with the goal to strengthen their leadership and problem solving skills.
Founded in 1979, American Composites Manufacturers Association is a non-profit organisation based in Arlington, Virginia, USA. It is the world's leading composites industry trade group, which includes manufacturers, as well as material and equipment suppliers. The group is dedicated to strengthening the composites market by promoting the versatility of composite materials.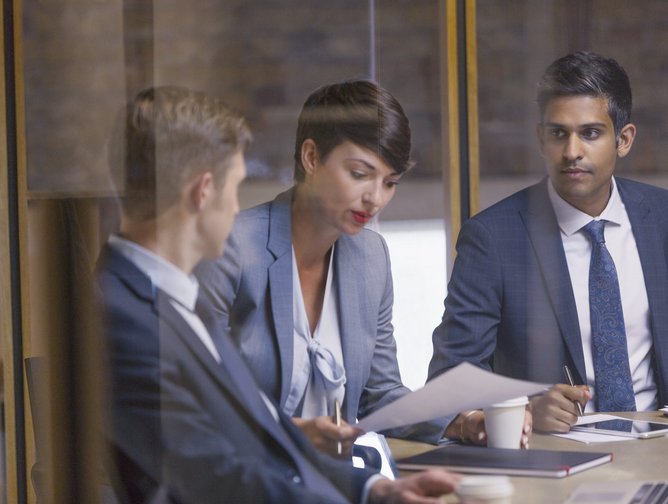 Manufacturing board meeting
One of the oldest industry associations in this Top 10, The Manufacturing Technologies Association was founded in 1919 and is based in London. It supports groups who build and supply the technology that manufacturers need and aims to advance the use and innovation of advanced technology across manufacturing.
Another cornerstone of the manufacturing sector, The Association For Manufacturing Technology (AMT) was set up in 1902 and is based in McLean, Virginia, USA. The non-profit represents and promotes the USA's manufacturing technology industry, particularly high-tech machinery, devices and digital products used in advanced manufacturing.
Fabricators and Manufacturers Association aims to maintain a workforce lifecycle that will support the metal fabrication and manufacturing industry. Founded in 1970, in Rockford, IL, USA, it has over 2,500 individual and company members from across 30 countries, who are united in improving the metal processing, forming and fabricating industry.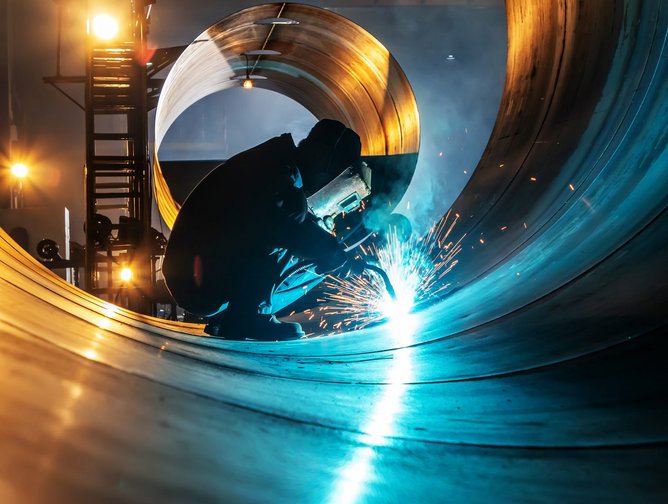 Steel manufacturing
The Aluminum Association is known as 'the aluminium industry's leading advocacy voice', is also based in Arlington, Virginia - clearly a popular manufacturing association hotspot. In the USA, aluminium creates US$176bn in economic activity and assists manufacturers in building sustainable and innovative products. The Aluminum Association represents manufacturers and their suppliers across the supply chain.
Based in Washington, DC, the American Iron & Steel Institute (also known as AISI) is another non-profit that 'serves as the voice of the American steel industry'. It is focused on the various challenges that the manufacturing sector faces, from foreign trade practices to environmental issues. The organisation is dedicated to reducing steel's environmental footprint and manufacturing sustainable steel products.
IFPMA represents the biopharmaceutical sector and is on a mission to support progress in global health and innovation. Based in Geneva, the IFPMA has strong relations with the UN and specialises in biopharmaceutical innovation and medicine quality. It is already preparing for future healthcare emergencies.
"When the next pandemic hits, the success of our response will depend on how well we prepared and worked together in this moment between pandemics," said Thomas Cueni, Director General of the International Federation of Pharmaceutical Manufacturers and Associations. "The collective challenge facing us is to deliver innovation and equity: how to incentivise the research needed to develop the vaccines and treatments we will need, and how we make sure there is equitable access to these medical countermeasures across the globe when we have them."
The Society of Manufacturing Engineers - SME - was established in 1932 and is based in Southfield, Michigan, as a nonprofit which aims to 'elevate manufacturers, academia and the communities in which they operate'. SME believes that the manufacturing sector holds the key to economic growth - but not without its struggles.
At SME's recent 2023 Growth Summit, various speakers gave their thoughts on the current trials experienced across the manufacturing sector - but also its strengths.
"Diverse workforces and diverse teams breathe more innovation," said keynote speaker Asif Moghal, Director for Market & Industry Development at Autodesk. "That's why we've focused on bringing a diverse team together and driving innovation that way. But while we're still seeing under-representation in manufacturing, for example, with the ratio of women in STEM roles, how do you attract more diverse talent into your organisation?"
*************************************************
Check out our free upcoming virtual event, Manufacturing LIVE, 6-7th December 2023.
For more insights into Manufacturing - check out the latest edition of Manufacturing Magazine and be sure to follow us on LinkedIn & Twitter.
Other magazines that may be of interest - Healthcare Digital.
*********************************************
BizClik is a global provider of B2B digital media platforms that cover 'Executive Communities' for CEO's, CFO's, CMO's, Sustainability Leaders, Procurement & Supply Chain Leaders, Technology & AI Leaders, Cyber Leaders, FinTech & InsurTech Leaders as well as covering industries such as Manufacturing, Mining, Energy, EV, Construction, Healthcare + Food & Drink.
BizClik, based in London, Dubai & New York offers services such as Content Creation, Advertising & Sponsorship Solutions, Webinars & Events.