Procurement & Supply Chain
Top 10 solutions for electronic waste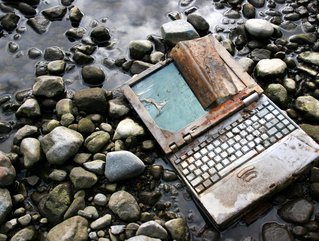 E-waste is piling up as consumers race to keep up with the latest technology. Here's our Top 10 solutions for electronic waste around the world
E-waste is a growing global problem, as manufacturers fight against Right to Repair and tech-savvy consumers continuously upgrade.
It is predicted that by 2030, there will be 75mn tonnes of e-waste on the planet, close to twice that from 2014.
But resourceful manufacturers, developers and mechanics are finding solutions for e-waste. Here's our Top 10.
10. MusicMagpie
MusicMagpie is at the forefront of the 'global recommerce revolution', in allowing customers to sell and buy from the tech business, in a way that also supports the planet.
MusicMagpie refurbishes 95% of the products it receives from customers, with the remaining 5% sold to remake other products.
9. WasteAid
According to WasteAid, up to 10% of climate change emissions are caused by the burning of waste and that one in three people across the world are forced to dump or burn their waste, causing pollution and disease.
The company is developing ways to improve livelihoods and create a healthier future for everyone by implementing responsible waste management.
8. Currys - always lowering waste levels
Technology company Currys is advising its shoppers to be more considerate of how they manage their electronic waste items. Customers can recycle with Currys - even items brought from other retailers.
Currys is the number one technology recycler in the UK - but it's not content and wants to do more.
7. The Royal Mint
Manufacturing company The Royal Mint plans to use discarded electronic devices to recover precious metals.
"Our investment will see a much-needed domestic solution to the growing problem of electronic waste," said Anne Jessopp, Chief Executive.
"This approach offers huge potential to reuse our planet's precious resources, reduce the environmental footprint of electronic waste," agreed Sean Millard, Chief Growth Officer.
6. Klyk
According to Klyk, the circular economy is all about reducing waste and reusing resources.
Founded only in 2020 and headquartered in London, the company collects e-waste through its recycling programme, refurbishes the products and then sells them.
Klyk has helped its customers save over 167 tonnes of CO2 since March 2020 and is dedicated to meeting transparency standards.
5. Tech Dump
Headquartered in Minneapolis and founded in 2010, Tech Dump is a lighthouse for e-waste. The company will pick up electronic devices no longer in use, permanently destroy all data, pick apart the products and put them to use.
"We collect, sort, repair, test and then sell," said CEO Amanda LaGrange.
4. SK ecoplant
South Korea's SK ecoplant has chased sustainable growth since 1977. Today, the plant develops creative solutions and leading technologies, particularly in managing e-waste with the three R's: Reduce, Reuse and Recycle.
The company is also expanding in the hydrogen industry ecosystem and market.
3. Sims Lifecycle Services
According to Sims Lifecycle Services, only a pitiful 17% of electronic waste is actually recycled. The company, founded in 2017 and based in Tennessee, saw an opportunity to utilise electronic waste, even from products which were designed without a thought to their recyclability.
Sims Lifecycle Services breaks down electronic waste and extracts tiny materials which can be sold on.
2. Recycling in the world's largest e-waste dump, Agbogbloshie, Ghana
Employees at Agbogbloshie look for metals which can be sold, such as copper. But the chemicals in the air and soil are dangerously unhealthy.
In addition, some of the products end up in Agbogbloshie simply because their previous owner has upgraded.
"We have some equipment which functions," confirmed local BBC correspondent Thomas Naadi.
Efforts are being made to make Agbogbloshie sustainable, but this is dependent on manufacturers moving their production line into a circular economy model and prioritising the health of workers.
1. Ukrainian army reuses abandoned Russian weapons
By the 26th day of Russia's invasion of Ukraine, damaged Russian tanks now litter the east of Ukraine. Forbes magazine estimates that up to 12,000 tanks have been destroyed or abandoned.
Ukrainian President Volodymyr Zelensky famously said "I need ammunition, not a ride" and the Ukrainian army has taken this suggestion to heart.
Mechanics repair the tanks which have been damaged and deploy them to transport injured soldiers back to safety.