Procurement & Supply Chain
Volkswagen: industry-wide data exchange for efficiency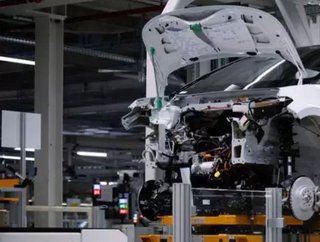 Volkswagen develops supply chain efficiency in the automotive value chain with industry-wide data exchange...
As a founding member of the - which currently consists of 25 partners - Volkswagen Group, alongside its partners, is pursuing the creation of uniformed standards for the exchange of data in the automotive value chain. 
The aim for this network is to serve as the base for a digital ecosystem in the automotive industry for manufacturers, suppliers, dealer associations, and technology suppliers. Volkswagen expects such data exchange to result in new opportunities for increased efficiency and transparency in production and the supply chain.
"Data is a key driver for Volkswagen on the path to becoming a sustainable digital company and can become even more important, if we share certain data across corporate boundaries. To tap into the full potential of a data network, we need uniform standards and common principles. With Catena-X, we are creating this valuable foundation to enhance our productivity through the secure and sovereign sharing of data and improve transparency along our supply chain," said Gerd Walker, Head of Production and Logistics at the Volkswagen Group.
"Digitalization and networking play a key role for the production and supply chains of the future. On the one hand, constantly connected data chains from the supplier to the manufacturer enable the flows of material to be organized more efficiently, meaning supply bottlenecks can be identified early on. On the other hand, digitalization helps us to strengthen processes for observing environmental protection and human rights standards and to make supply chains even more transparent on these sensitive points," added Murat Aksel, member of the Board of Management of Volkswagen AG with responsibility for Purchasing.
As part of its efforts to achieve industry-wide data exchange, Volksagen will incorporate years of experience from networking its global factory structure with the cloud into the development of the Catena-X data infrastructure. The automotive manufacturer will also work on specific applications such as supply chain optimisation and business partner master data management.
Partners involved in Catena-X include: BMW AG, Deutsche Telekom AG, Mercedes-Benz AG, Robert Bosch GmbH, SAP SE, Siemens AG and ZF Friedrichshafen AG. 
For more information on manufacturing topics - please take a look at the latest edition of