Procurement & Supply Chain
Where next for global supply chains & manufacturing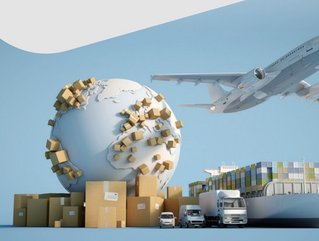 Supply chain
Nat Rothschild, Executive Chairman of Volex, discusses the impact of COVID-19 on the manufacturing supply chain & what's next for the industry
Supply chains never used to be in the news. They were the hidden glue that held the global economy together, unseen actors in a worldwide production that very rarely let the audience down. And yet, today, supply chains are the headline act, taking centre stage as the world still recovers from the shock of war in Europe and a global pandemic.
For over fifty years, manufacturers the world over operated just-in-time logistics to optimise supply chains and minimise inventory levels but, in a stroke, this approach was completely upended by COVID-19.
Sophisticated businesses with successful strategies and demonstrable track records of delivery had created very adept and resilient sourcing strategies… but no one had planned for a scenario that saw entire countries shut down overnight.
The impact of the pandemic was arguably exacerbated by the fact that, for so long, developed markets had become increasingly reliant on the global flow of goods from countries that promoted manufacturing and operated competitive labour markets, resulting in China becoming a dominant manufacturing force.
The fact that China was the epicentre of the pandemic, and the subsequent "Zero COVID" approach only abandoned at the start of this year, simply served to heighten the fragility of this approach.
Add to this the fall out from Russia's horrendous war in Ukraine, rising geopolitical tensions between the US and China and increased component delays, trade restrictions and export controls, and suddenly supply chain security is one of the top agenda items in Boardrooms from Abu Dhabi to Zagreb.
So where next for global supply chains?
Reducing supply chain complexity
It's clear that today's complex industrial and consumer products require a multitude of components sourced from an array of individual suppliers – the risks that came with relying on a select band of suppliers, sometimes located in the same region of country, have been brought into stark relief. Customers now want "a multiplicity of manufacturing locations" in order to avoid sudden stoppages.
This is creating a wave of change with the adoption of localisation strategies that are reducing supply chain complexity by sourcing items closer to home. However, this approach risks simply shifting the problem upstream - although the next supplier in the chain may be local, they may still be reliant on the output of far-flung manufacturers.
Equally, companies need to be considerate of labour, training and compliance costs to ensure quality is consistently delivered across multiple sites with different manufacturing standards. Qualifying suppliers, ensuring that they meet regulatory requirements and safety checks as well as ethical and sustainability standards, also takes time.
Vertical supply chains
Some businesses are going one step further and vertically integrating their supply chains, taking ownership of end-to-end production to have greater control and increased visibility over key areas such as raw materials procurement and component manufacturing.
Again though, there are challenges here in the form of investment and expertise which may make it too capital intensive or simply not viable for some companies.
However, the opportunity for firms who get this right are huge.
Customers truly value supply chain reliability and any additional costs are often outweighed by the benefits that increased certainty brings – unscheduled down time, missed deadlines and shipment delays can be terminal when it comes to customer relationships.
Dynamic global manufacturers, who are able to effectively navigate the complex supply chain environment by operating across diverse locations will become trusted partners for their end customers and reap the benefits that come with this.
We saw the benefit in diversifying our geographic presence several years ago and today, our global footprint, with 19 manufacturing sites spread across North America, India, Asia and Europe, allows us to ensure continuity of supply to our customers.
It's not all about location though.
Supply chain technology
Investment in more advanced supply chain technologies, such as artificial intelligence and machine learning, is only going to grow given the potential this technology brings in helping businesses to better predict and mitigate supply chain disruptions.
By analysing large amounts of data, identifying patterns and trends that would be difficult for humans to detect, businesses who successfully integrate this technology into their supply chain strategies will be able to make more informed decisions about sourcing and inventory management.
A recent report by Make UK, the voice of the country's manufacturing sector, highlighted the "unrelenting pressure" on company supply chains from increased costs and geo-political uncertainty while EY's recent European Attractiveness Survey of global investors found that 53% of respondents are considering "nearshoring" to bring operations closer to customers — more than double the previous year's figures.
The great supply chain reset is unfolding and it is clear that the winners will be those who move quickly and decisively to learn from the lessons the last three years have taught us.
Supply chains may only be as strong as their weakest links but management teams now have every incentive to ruthlessly focus on fixing these.



Byline written by Nat Rothschild is Executive Chairman of Volex, a leading integrated manufacturing specialist for performance-critical applications and power products