6 New Year's resolutions every manufacturing firm needs to take on board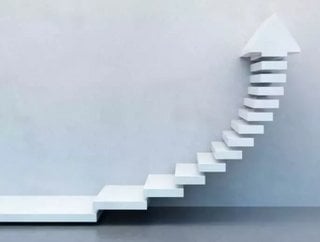 In 2015, consumers will continue to demand lower prices without sacrificing product quality. With this in mind, there is a huge emphasis on reducing ope...
In 2015, consumers will continue to demand lower prices without sacrificing product quality. With this in mind, there is a huge emphasis on reducing operating costs by increasing efficiency, introducing smarter manufacturing processes and reevaluating supply chain procedures.
Manufacturing Global looks at six small changes manufacturers can make this year to significantly lower operating costs and boost business.
1. Increase visibility
In today's technology and data driven world, there is no excuse for poor visibility. Manufacturers need to implement systems that provide data and information about production time, quality, maintenance and system-to-system collaboration. Without this information the threat of wastage, unnecessary downtime and poor decision-making is ever present.
2. Go paperless
In 2015, any manufacturing firm still relying on paper-based systems is on a serious back-foot. Outdated filing systems can result in loss of data and inaccurate information, it also slows down operations as finding paper-based documentation is time consuming and arduous. Replace paper based systems with electronic systems to benefit from accurate real-time manufacturing intelligence.
3. Focus on quality
As we have already noted, consumers want cheaper products but are unwilling to compromise on quality. Don't fall into the trap of cutting corners in order to deliver a cheaper product. Ensure quality remains at the top of your agenda because fixing quality issues can ultimately be time consuming and costly in the long run. Eliminate common quality problems and reduce the number of defect products – in time it will pay dividends.
4. Monitor your supply chain
Defect parts, unsafe components and poor quality items will cost your business its reputation. Manufacturers need to keep a firm eye on their supply chain in 2015 to ensure products are produced to the highest possible standard. Short-term savings will only shoot you in the foot later down the line.
5. Think about energy consumption
In 2015 manufacturers need to use less energy if they want to remain profitable – that is a fact. Rising manufacturing energy costs and the need to meet social responsibility policies are putting the pressure on manufacturers, so firms need to start thinking about solutions now. Savings start with monitoring and recording energy consumption; so identify the activities that waste energy and put a strategy in place to reduce them.
6. Strive for continuous improvement
It should go without saying but continuous improvement is vital to running a lean and productive manufacturing facility. Start the year as you mean to go on and introduce a dedicated continuous improvement team to drive initiatives and processes forward.
The role of the team is to get buy in from operators and stakeholders so that everybody understands what role they play in the improvement process and that they see the potential value of the program, departmentally and companywide. Evolving an improvement culture and strategy across the whole organisation is vital to a successful continuous improvement program and a profitable year.