COVID-19 recovery: smart manufacturing & smart factories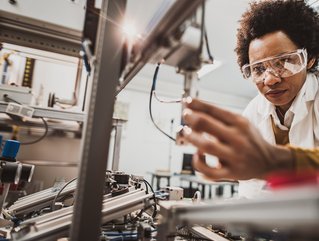 After Deloitte opened The Smart Factory @ Wichita with support from SAP, Siemens & Wichita State University, smart manufacturing is soaring in the city
Wichita State University is to receive a US$51.4m grant to increase the production of aircraft manufacturing. The money received will be put to use in adopting smart manufacturing methods.
The grant comes from the American Rescue Plan, a stimulus package signed by President Biden in 2021, which was set up to reduce the impact of COVID-19 and help the economy and the manufacturing sector grow back stronger.
"As we invest and grow critical industries in the U.S., we want to create industry hubs in diverse communities across the country, said U.S. Secretary of Commerce Gina Raimondo. "These grants will provide critical and historic funding directly to community coalitions to invest in new infrastructure, research and development, and workforce development programs while creating good-paying jobs, supporting workers, and prioritising equity."
Smart manufacturing and aerospace technology
Computers and robotics are utilised across smart manufacturing to make processes more efficient, which is how the aircraft parts will be built.
At Wichita State University, manufacturing students study subjects such as additive manufacturing, lean systems, engineering and management, enterprise systems and most crucially, supply chain management.
"Wichita State is proud to be a part of the team responsible for building an effective plan to strengthen regional competitiveness through a focus on smart manufacturing," said Rick Muma, Wichita State President.
Smart factory technologies for smart manufacturing
Earlier this year, business consulting company Deloitte celebrated the opening of The Smart Factory @ Wichita, a centre with collaborators, including SAP, Siemens and Wichita State University.
"Manufacturers must evolve in response to unprecedented levels of supply chain and workforce disruption by reassessing the capacity and agility of their manufacturing operations," said Dan Helfrich, chair and CEO, Deloitte Consulting LLP. "The Smart Factory at Wichita showcases how Deloitte and our strong ecosystem of collaborators is bringing this innovation to life and helping deliver a combination of strategy and end-to-end technology to help organisations better navigate the challenges of today and tomorrow with a tech-forward approach."