Phillips Corporation boosts additive manufacturing portfolio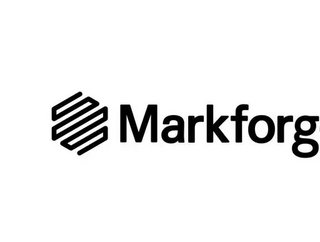 Phillips Corporation further strengthens its additive manufacturing portfolio by distributing Markforged's AI-powered additive manufacturing platform...
Phillips Corporation , solutions provider of subtractive additive manufacturing (3D printing) technology products and services, strengthens its additive manufacturing portfolio, by distributing Markforged's artific ial intelligence (AI) powered and intuitive additive manufacturing platform.
"Partnering with Phillips Corporation provides Markforged with additional distribution across the Americas and Asia while giving Phillips' commercial and federal government customers more tools to help them reinvent manufacturing and run more efficiently. With Markforged, Phillips Corporation customers can harness the power of additive to do everything from optimizing their supply chains by producing parts on demand to truly transforming their businesses," said Shai Terem, CEO at Markforged. 
Markforged Digital Forge
Digital Forge provides a seamless combination of precise and reliable 3D prints for metal and composite proprietary materials, alongside cloud-based learning software to create more resilient and agile supply chains.
In addition, the platform creates "strong end-use parts directly at the point-of-need and gets smarter after each print delivering cost and time savings for manufacturers when compared to traditional solutions," says Phillips Corporation.
The benefits of Digital Forge
Not only does Digital Forge improve just in time manufacturing process, enable customisation, and solve applications from prototyping to end use to MRO, Markforged's platform will provider Phillips Corporation's customers with additional capability and growth potential.
"Phillips Corporation is extremely pleased to be joining forces with Markforged and introducing their products to our large base of commercial and federal government customers. We intend to pursue the tremendous potential for our subtractive customers to be introduced to the Markforged price-competitive design-to-print additive technology. Considering that both the commercial and federal industrial supply chains have accelerating interest, applications, and demand for 3D printed parts, the Markforged product lineup is an optimal fit for customers seeking to enter or expand upon their additive manufacturing capability. This is a very exciting time in the rapid evolution of additive manufacturing. We are pleased to be collaborating with Markforged and together being leading contributors to the global additive manufacturing revolution," added Alan M. Phillips, CEO Phillips Corporation. 
For more information on manufacturing topics - please take a look at the latest edition of