Is your leadership team equipped to navigate Brexit?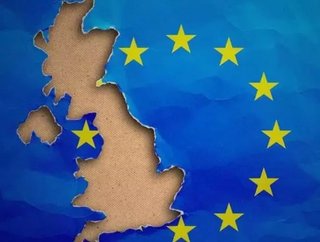 The UKs uncoupling with the EU presents a complex set of challenges, opportunities and threats for UK businesses. With Theresa Mays credentials, and her...
The UK's uncoupling with the EU presents a complex set of challenges, opportunities and threats for UK businesses. With Theresa May's credentials, and her ability to negotiate the best deal for Britain increasingly under the spotlight, manufacturing firms should be asking the same of their leadership teams – do senior staff have the skills to navigate the economic turbulence likely to accompany Brexit? As the need for robust supply chain management, strategic business development and market diversification increases, businesses must be braver in their hiring decisions, respect the importance of soft skills and look outside their sector for the best talent.
International credentials
One of the biggest concerns for UK manufacturers is, unsurprisingly, our exit from the single market. The ongoing uncertainty surrounding EU trade agreements is driving businesses to explore export opportunities in the likes of Asia, Africa and the Americas. This approach demands a renewed focus on strategic business development and ideally, a leadership team with experience of entering new markets outside of the EU. Candidates with this international background will be ideally positioned to navigate the operational and cultural hurdles needed to facilitate growth, as well as possessing the relationship-building skills required to expand the firm's customer base.
Procurement and supply chain
For most businesses, especially those with EU-based suppliers, supply chain management and procurement is a vital function. Currency fluctuations and the rising cost of imports, a phenomenon set to intensify with the abolishing of zero-tariff trading, means that businesses must either renegotiate contracts, seek supply elsewhere, or absorb the expense themselves. Manufacturing businesses must give procurement experts a seat at the table, and the managing of risk should be discussed at an operational and board level. The race is now on for manufacturers to source talented individuals able to build strong supplier relationships, explore dual-sourcing strategies and manage cost to preserve margins and prevent any breaks in production.
Innovation
Although manufacturers are understandably cautious about the market outlook following Brexit, the industry has changed immeasurably over the past 30 years – this innovation and ability to evolve must be a source of optimism. As commodity manufacturing was widely re-shored to China, Eastern Europe and South East Asia, the UK positioned itself as a centre for value added manufacturing. This customer-oriented approach, which focuses on quality, and design to a specific product specification must now be supplemented by a renewed focus on technological advancement and innovation – an area which was highlighted in the Government's recent industrial strategy.
When evaluating the demands of Brexit on the senior team, manufacturers should take stock of the business' research and development capability. Job titles such as 'head of innovation' have become increasingly popular in recent years and firms must continue to focus on process development and improving their offering in order to attract new customers and maximise productivity.
Widen the search
To source individuals with these skills, manufacturers must be brave and look across industry sectors to drive genuine advancement. For example, in catalysing research and development to become a world leader in creating the first truly 'connected kitchen', an interiors manufacturer may find the best candidate is an internet of things (IoT) specialist currently working in the tech sector. Similarly, in striving for market-leading supply chain management, an automotive manufacturer may find it best to turn to an expert who has navigated the hugely complex and fast-moving supply chains existent in the retail or FMCG arenas.
Talent retention
Once businesses have supplemented their leadership teams to guard against the risks posed by Brexit, the focus should turn to talent retention. During the recruitment process, efforts must be made to understand the motivations of each individual hire, outlining a potential path for progression. Whether it be the promise of managing a larger team, responsibility for a higher-end product or an international role, integrating leaders into the long-term goals of the organisation is instrumental in promoting loyalty and mutual buy in.
There is no denying that Brexit, and the associated economic uncertainty, poses a number of challenges for UK manufacturers. However, in acting to bolster their leadership teams now, especially in the strengthening of business development, innovation and procurement functions, firms can adapt to changing conditions and seize market opportunity. The best talent could be present in unconventional places, keeping an open mind and seeking sector-leading excellence holds the key to a prosperous future.
Richard Guest is a supply chain and procurement expert at executive search firm Berwick Partners