2020 EU car emissions targets will increase plastic adoption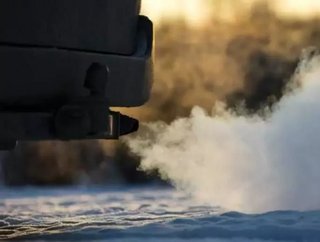 French car maker Renault told ICIS on 9th September that a recent news story suggesting diesel engines will disappear from most of its European vehicles...
French car maker Renault told ICIS on 9th September that a recent news story suggesting diesel engines will disappear from most of its European vehicles because of the cost of meeting tighter emissions standards was 'nothing new'. Nevertheless, the report reignites the discussion around the future of diesel cars under new EU-wide emissions targets, and the opportunities this creates for automotive plastics markets.

"With regards to the recent Reuters report there is nothing new, Renault has always said that it will adapt its offer according to the local market demand," said Chloe Yemm, Groupe Renault spokesperson.
Renault has been a leading manufacturer of and a heavy investor in diesel technology. "Diesel makes up around 70 percent of Renault's sales in the UK today." Yemm added.
Adoption of diesel cars in Europe was pushed heavily in the wake of the Kyoto treaty in 1997 – which introduced measures to reduce carbon emissions by 25 percent over a 10 year period – because diesel cars emit 15 percent less carbon than petrol. Tax breaks on diesel cars in the intervening years and fuel efficiency encouraged consumer take-up.
Nevertheless, diesel cars emit around four times the nitrogen oxides of their petrol counterpart and in 2012 the World Health Organisation re-classified diesel engine exhaust from 'probably carcinogenic' to 'carcinogenic', and in recent years diesel has been facing a backlash culminating in the VW emissions scandal in 2015.
New EU-wide emissions standards come into force in 2020-2021. By 2021, car manufacturers will need to achieve a fleet average for new vehicles of 95 grams of CO2 per kilometre -  representing fuel consumption of 4.1 litres/100km for petrol vehicles and 3.6 litres/100km for diesel, with limits set on a value curve according to vehicle mass, with only the fleet average regulated. The new standards will begin to be phased in by 2020.
There is a strong financial incentive for auto manufacturers to meet these standards. From 2019 any fleet average excess over emissions standards will be charged at €95/gram of emissions excess for each of its registered vehicles.
Prior to the VW emissions scandal, diesel had been seen as a help to auto manufacturers seeking to meet these targets because of its lower CO2 emissions.
Nevertheless, following the scandal new 'real world' testing has been introduced which leaves the majority of current diesel models struggling to meet nitrous oxides emissions limits without expensive redesign, meaning that they are no longer a cost-effective way to achieve fleet averages.
This is something that ICIS predicted would be one of the major repercussions of the VW scandal in its white paper in the immediate aftermath, and it now appears to be coming to fruition.
With a limited timeframe to meet emissions standards and a major route to achieving this now effectively blocked by the new testing environment, increased lightweighting of vehicles is perhaps the easiest and most cost-effective way of meeting these targets being as it is an already ongoing trend in the market.
Metal prices have strongly rallied in recent months – in part because of investor flight to safety in the wake of the UKs vote to exit the EU. Meanwhile the ICIS Basket of Automotive Petrochemicals (IBAP) – a weighted indicator of the cost of petrochemical raw materials used in the production of automotives – is currently €15/tonne of total vehicle weight (TTVW) below its long-term average of €292.26/TTVW.
This places plastic markets in a strong position to take advantage of any additional lightweighting initiatives as opposed to alternatives such as aluminium-based alloys.
In particular, commodity plastics such as polypropylene (PP), polyvinyl chloride (PVC) and nylon – which are already heavily used in the automotive industry – stand to benefit most.
Newer materials such as carbon fibre are unlikely to see much of a benefit from emissions standard-linked lighweighting because, despite underlying growth of around 25 percent per annum (according to market estimates) in the carbon fibre market, they are cost prohibitive.
To see why plastics are an exciting metal replacement material for automotive manufacturers, the best example is provided in the American Chemistry Council's annually published Plastics and Polymer Composites in Light Vehicles report, the latest of which came out in October 2015.
According to that report, automotive plastic materials form approximately 50 percent of a lightweight vehicle's volume, but only about 8 percent of the vehicle's weight.
Diesel cars had been under fire before the VW scandal. In early 2015, the City of Paris said that in order to improve air quality it was aiming to have diesel cars out of the city by 2020.
Nevertheless, the higher emissions targets and "real world" testing have likely precipitated the shift away from diesel and the limited time frame to provide an alternative will mean auto manufacturers will probably turn to a proven route –such as lightweighting – with proven materials – such as PP, PVC, and nylon – rather than face not being able to engineer cheaper ways to manufacturer material such as carbon fibre, or risk expensive research and development programmes over-running or failing to produce workable solution.
When a deadline looms, you stick to what you know, and – as the ACC figures show – what automotive companies know is how to replace metal with plastic.
By Mark Victory is Senior Editor and Manager at ICIS. Additional reporting by Truong Mellor.