3D printing: from the automotive design studio to the factory floor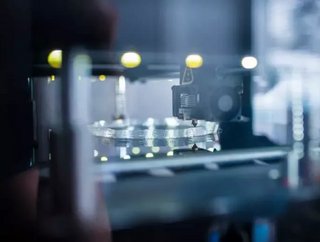 The automotive industry is in a state of flux. Significant swings in gas prices, as well as environmental and political pressures, challenge the industr...
The automotive industry is in a state of flux. Significant swings in gas prices, as well as environmental and political pressures, challenge the industry to balance between the economics of gas guzzling SUVs and lightweight electric vehicles. Ride-sharing and shared ownership business models are gaining momentum, and leaps in technology have put autonomous vehicles on the road, changing the way we view our use of cars. Automotive manufacturers must adapt to all that change, whilst also facing the age-old challenge of minimizing p roduction costs. Scott Sevcik, VP Manufacturing Solutions at Stratasys, considers 3D printing – the definition of disruptive technology – and its role supporting the automotive industry as it adjusts to a new reality.
The automotive industry was one of the first to really grasp the benefits of 3D printing. Long used as a tool for rapid prototyping, it was this industry that led high-end 3D printer and material sales in recent years, but this was often kept under wraps as cagey design studios withheld their secret weapon. By slashing design costs and timescales, even contributing to better design by enabling adaptations on the fly with multiple iterations in a matter of hours, 3D printing has made a significant contribution to the automotive design process. As the technology and materials continue to advance even further, it's a trend set to stay for the foreseeable future.
The move to mass production
Over recent years, 3D printing's technology proposition has expanded considerably from its 'heritage' in rapid prototyping for the automotive design studio to producing serial production parts for the production assembly line. Creating highly-tailored tools to increase efficiency on the factory floor is one of the most significant emerging applications of 3D printing in automotive today. As such, Stratasys systems are now a common fixture on factory floors throughout the automotive supply chain.
For example, Opel in Germany has used Stratasys 3D printing for factory floor tools, transforming the in-house production line through more efficient, quicker workflows. Another example is Volvo Trucks in France, which has employed Stratasys' Fortus 3D Printing Technology to design different durable yet lightweight clamps, jigs, supports and tool holders for the production line at their Lyon-based facility.  Replacing metal tools and 3D printing custom tools for direct use on the factory floor, Volvo Trucks estimates that for small quantities of tools, the cost of 3D printing ABS thermoplastic items can be as little as 1€/cm3. Making the same item from metal has resulted in costs of 100€/cm3. Crucially, Volvo Trucks has reduced the time taken to design and manufacture certain tools traditionally produced in metal, from 36 days to just two days in thermoplastic ABSplus – a decrease of more than 94%. Similarly, across the pond in the USA, Ford is also using our FDM-based technology for the manufacture of production-line tools and individual parts.
High-volume production, as seen in automotive assembly lines, is exceptionally sensitive to cycle time efficiency. If the same operation is performed on an assembly line thousands of times a year, shaving a few seconds from the process saves hundreds of thousands, or even millions, of dollars. New technology and material developments from Stratasys and other additive manufacturing companies push the boundaries of what is possible. Tough, durable FDM thermoplastics that withstand rugged manufacturing environments enable auto manufacturers to create custom tools on demand, revise jigs, fixtures and tooling on the fly to improve designs or reduce weight.
Additionally, additive manufacturing can improve working environments and processes for production line operators, which presents a whole new value-add beyond the more obvious and easy-to-quantify advantages associated with the time and cost efficiencies enjoyed from producing the tools. In this case, the opportunity to 3D print tools that are customized to individual operators offers the potential to minimize RSI-related injuries that could invariably impact manufacturing workflow.
Making light work
Crucial to every 3D printing application is production materials. Material development is a constant at Stratasys, with engineers working on – amongst other things – higher chemical resistance for fuel exposure and optimal combinations of toughness, ductility and stiffness for durability. New material introductions, such as Carbon Fiber reinforced Nylon12 launched in 2017, are making new applications in automotive possible. Composite materials like this in 3D printing provide the strength of metal, with the light weight of plastic.
A good degree of recent media attention has focused on aerospace manufacturers making huge savings by switching out heavier metal parts for strong lightweight 3D printed thermoplastic parts. Stratasys' Fortus 900mc is the industrial workhorse of thermoplastic additive manufacturing, and through focused efforts with partners across the aerospace industry, Stratasys was able to develop a configuration and process methodology that allows for extreme repeatability. While this was developed in the context of certifying aircraft interior parts for the FAA and EASA, that same core value of highly repeatable mechanical properties is exactly what automotive production part approval processes require.
The drivers in the automotive market are just as tough. The need for fuel efficiency is not going to go away, as environmental groups and politicians continue to pile on the pressure. Lighter vehicles require less energy, whether due to higher fuel mileage or longer battery life. Additive manufacturing offers not only the option of lightweight parts but optimizing performance-to-weight ratios through complex geometric designs, which simply cannot be achieved with other technologies.
As automotive manufacturers undertake these explorations, they are also finding more and more applications to ultimately bring more 3D printed parts on vehicles.
Decentralized production
Another way to reduce environmental impact and reduce production costs is to use decentralized production. Additive Manufacturing allows for decentralized production but maintains centralized coordination. Today, if a manufacturer is going to produce the same vehicle in two locations on opposite sides of the planet, the design and components of the vehicles produced at each location will largely be the same, but tooling and production processes will often be different. It's a risk for the manufacturer, but one that is currently accepted. It's also inefficient, since it's possible for two separate tooling vendors to produce different designs for the same assembly fixture. With the ability to centralize digitally and decentralize physically, the most efficient fixture can be created, and then distributed worldwide via a CAD file to every factory that performs that operation. Manufacturers reap the benefits of decentralized supply chains without the risk of localized inefficiencies.
Customization, quick
At the polar-opposite of mass production, luxury and motorsport vehicles frequently require custom components that are expensive due to low production volumes and are often entirely bespoke. Being able to print custom parts without hard tooling can reduce investment and speed up production – an absolute necessity for motorsport engineers.
This is underscored by Formula 1 racing team and Stratasys customer, McLaren, which operates in a sport that often requires continual modifications to the race car simply to adapt to the specific challenges of each race. With FDM 3D printing, McLaren produced a new race-car wing in under two weeks during the last Grand Prix season, using a 3D printed ULTEM1010 mold tool to create the shape of the wing. In this instance, the material properties of ULTEM 1010 make it the ideal fit for curing composite structures.  Similarly, within the sport of IndyCar and NASCAR, Team Penske's use of additive manufacturing to print master patterns and direct molds, has seen it reduce production times by around 70%.
Automaker Lamborghini also turned to 3D printing to create high-strength production parts tough enough to endure the rigors of high-speed racing, as well as create complex geometries in a very tight timeframe. Having proven its worth printing production parts, the Lamborghini car body technical department also put the Fortus 400mc 3D Production System to work producing scale models and advanced functional prototype parts for design verification and fit and form suitability.
Additionally, another area in which 3D printing's hallmark capability for customization offers tremendous scope is within larger emergency services or public utility vehicles. Often highly advanced, these vehicles typically require custom made interiors to accommodate a diverse range of sometimes specialized equipment or apparatus, such is the case, for example, with first-response units.
Where next?
Historically, custom parts were almost exclusively restricted to luxury vehicles and racecars, but over the past decade, special editions and limited run vehicles have become increasingly common, even with mass production brands.  While mass production efficiencies still drive most of the common components across these vehicles, styling, personalization, and unique features in these special production vehicles have become more economical because of 3D printing.
With the rise of autonomous vehicles and shared ownership vehicles, a new dynamic is also at play.   What might a car look like when there's no need to have the primary occupant facing front with their hands on a steering wheel? Throughout history that position has been a key, defining feature of a vehicle interior. Will future vehicle interiors serve different purposes, with a desk and chair, or a couch and TV? Or a bed to catch a few more minutes of sleep on the commute? The possibilities are endless, and we will see a lot of variety in the types of functions vehicle interiors begin to serve. More flexibility and more options, ultimately means mass customization over mass production of the same part again and again. And that is clearly a fit for additive manufacturing.