BAE Systems & International Women in Engineering Day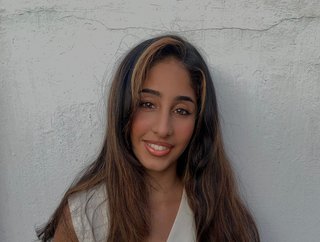 Noorhantosha Sharrai
Noorhantosha Sharrai, Apprentice at BAE Systems, celebrates International Women in Engineering Day & shares how female engineers can support each other
Hello Noor, please introduce yourself and your role.
"I'm Noorhantosha Sharrai, a Level 4 Electronics/Electrical Apprentice at BAE Systems based in the Portsmouth Naval Base."
What is BAE Systems?
"In a nutshell, BAE Systems is an international defence, aerospace, technology and security company. BAE develops technology that helps to save lives, protect borders and people, strengthen nations, and keep critical information and infrastructure secure."
Tell us about your apprenticeship.
"I started my apprenticeship in September 2022. In the beginning, I was based in the skills development centre and my role consisted of welding, bench fitting and general electrical work. This helped me gain the basic skills I needed for my current placement which began in January 2023. With apprenticeships you get hands-on experience, working with high quality equipment and you can apply what you learn instantly.
"Through my apprenticeship I will become qualified as a Level 4 technician. Once done, I hope to become a chartered engineer and then move on to a degree apprenticeship, before studying for my master's degree."
What is International Women in Engineering Day?
"International Women in Engineering Day is about celebrating the work that women are doing in the industry. I know how surprised people get when I tell them I'm an Engineer, so the more we can shine a spotlight on women in this industry the better – it will help pave the way for younger women to come."
Tell us about your career in engineering?
"Engineering absolutely fascinates me as it's such a wide and diverse topic. I've had a passion for STEM since a young age and this passion has helped me to push myself to my full potential.
"I did my GCSEs at UTC Portsmouth and went on to complete the Engineering Extended Diploma. While at school, I encountered BAE Systems through their numerous talks and taster days.
"After speaking to all the employees during the taster days, I was amazed by the level of support and training apprentices receive and also, how employees talk about the company like they enjoy what they do. This also gave me the opportunity to take on work experience at the company and was eventually accepted onto the apprenticeship scheme as an Electronics/Electrical Engineer."
Have you ever felt held back as a woman in engineering?
"Growing up as a woman studying engineering, I have never felt held back, as I was always respected, supported and given the same opportunities as others regardless of my gender or ethnicity.
"Over time, I have discovered that the field of engineering is so vast and seeing more women enter into the field of engineering every year, proves that engineering is accessible to everyone and that gender does not dictate a woman's career path or growth. Diversity allows for different views in every area of life and especially in technology. Seeing more women thriving in the space is a great inspiration to younger women like me.
"I love my job at BAE Systems and the environment I work in. I'm grateful that I was encouraged to take on this career path from a young age."
How has BAE Systems helped you progress?
"BAE Systems is a very supportive company to work for. The environment is my favourite part of my job – coming in to see friendly faces on a daily basis. Happiness is so important in a job and BAE Systems prioritises mental health.
"You also never do the same thing every day, which makes you adapt very quickly.
"All of us on the apprenticeship scheme are assigned mentors and personally I've had a lot of support from my mentor who has helped me navigate the new environment."
How can female engineers support each other?
"It starts by creating a welcoming environment for other female engineers to thrive. When young women see people who look like them in senior roles for example, it motivates them to dream bigger and to see that they too can achieve great things.
"Senior female engineers should also take on more mentorship assignments to help junior engineers navigate their way through their budding careers."
How do you push yourself out of your comfort zones?
"In order to push myself out of my comfort zone, I constantly tell myself that I am able to succeed at anything and the only person that can stop me is me. This motivates me to have the courage to take on new challenges, often going out of my comfort zone and making my days unpredictable. Pushing myself also allows me the opportunities to fully immerse myself in experiences I don't get every day and allows me to develop, grow and learn as a person.
"At work, you can be faced with many challenges and uncomfortable tasks, so it is important to have the ability to adapt and push myself when required. This has helped me to build resilience and mental strength overtime and has also allowed me to overcome any obstacles in my personal and professional life. I also set goals for myself that I would like to accomplish and take one step at a time to complete them knowing that it is fine to make mistakes and learn from any failures I experience on the way."
What would you say to a young woman thinking about doing an apprenticeship?
"If you want a more hands-on way to learn, while getting your qualifications then definitely go for it! Don't hold yourself back, don't think you can't do something. Push yourself out of your comfort zone. The only person that can stop you from doing what you want to do is yourself. If you believe in yourself, everything is possible."