Columbus Global: Manufacturing needs a CX remodel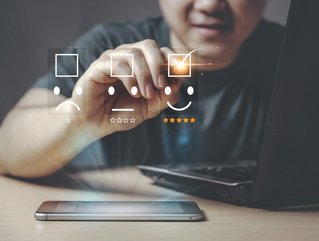 Simon Noakes, Columbus UK, argues a CX remodel is overdue for manufacturing & that technology is vital for producing memorable customer experiences
Most industries have made great strides when it comes to Customer Experience (CX), but manufacturing is still behind the curve. There are clear disparities between what manufacturing customers want and what manufacturing firms actually offer. Research shows that although 60% of B2B customers find buying products online more convenient and 62% prefer to pre-order online, only 13% of manufacturers offer digital solutions and a mere 10% provide online customer self-service tools. That's way behind the curve.
This presents a golden opportunity for businesses who act quickly to remodel their CX strategies to gain market share, increasing customer retention and long-term brand loyalty. The implications for customer experience are huge, with research from Forrester claiming that mass-market auto manufacturers could gain more than US$1bn in additional revenue by improving CX by just one point.
The key is to offer a great CX that leaves a long-lasting impression. Here are five steps to deliver first-class CX at every stage of the customer journey – using technology to elevate experiences while reducing costs and improving operational efficiency:
1. Improve digital presence with user-friendly digital customer touchpoints
A company's digital interface is often the first impression that consumers will have of a company. When consumers first identify a need, they begin searching for a product in the first stage of their customer journey.
The manufacturing industry is notoriously outdated when it comes to digital presence. In a recent survey by McKinsey, manufacturing organisations ranked themselves the least digitally capable among those surveyed, placing them behind industries such as Energy, Materials and Agriculture.
Businesses need to offer attractive, user-friendly digital touchpoints with consistent omnichannel support. Providing a variety of touchpoints will ensure there is a method of contact available for every type of customer, and diversify touchpoints in case one platform goes down. A consistent brand voice will also be necessary to reinforce brand image and foster consumer trust.
2. Assist the decision-making process – present all the options and information in a virtual showroom
At this stage, the consumer will begin in-depth product research, including product comparison with competitors. Here is an excellent opportunity to differentiate brands through an elevated customer experience. The key is to exceed expectations, anticipating customer needs before they even arise. For example, AI and machine learning technologies can be used to predict customer needs based on marketing data and behavioural insights, enabling companies to provide personalised offerings.
Customers also need to feel confident about the products they are purchasing. Offering more information on the product will underpin a more informed decision and increase the company's perceived level of openness and trustworthiness. AR and VR technology, in the form of virtual showrooms, are today also becoming instrumental in aiding the decision-making process by showcasing how a product will look and function in real-case scenarios.
3. Simplify the purchase and procurement journey – track progress all the way
At this stage, there is a high risk of shopping basket abandonment – so swift customer service replies and prompt solution of customer problems are vital. This can be enabled through automation and cloud-based technologies for better management of customer demands and common pain-points.
Many manufacturers also employ the service of channel partners for processing orders and end-customer shipments. Here is another critical stage of the customer journey, where businesses often falter on customer experience. To guarantee good CX at this stage, visibility and traceability into channel partner operations is essential.
This can be achieved through technologies such as Partner Relationship Management Systems (PRMS) that consolidate data into a single system, accessible to both manufacturer and partner, to increase visibility and enhance collaboration. RFID and GPS trackers can also improve product traceability, helping partners to better track and manage resources and co-ordinate with the customer.
4. You're never at the end – aftermarket support keeps customers wanting more
The customer journey doesn't end at the purchase transaction but instead continues with aftermarket services and support. Here, customers want proactive support that makes them feel valued – increasing the chances of them returning in the future. This is a crucial element for manufacturing firms that rely heavily on resales to capture future business.
Where businesses have often struggled with visibility into after-sale product lifecycles, technology can be instrumental in helping them maintain high levels of after-sales support and Product Lifecycle Management (PLM). For instance, IoT sensors on machine equipment and predictive analytics can help manufacturers monitor the performance of their products with real-time data.
This ensures manufacturers have the right parts, at the right time when customers need it, allowing for faster case resolution and first-time fix rates. Manufacturers can even offer to supply parts or schedule maintenance services before there is a need – enhancing the customer's operational efficiency and exceeding their expectations.
5. Consolidate the customer relationship – consistent contact and feedback can bring long-term rewards
This is the time to lock in and fortify long-term customer relationships. Frequent contact with customers in the form of newsletters keeps customers informed of ongoing business activities and available offers, cultivating openness and trust and keeping the business front of mind.
This stage is also an excellent opportunity for manufacturers to receive critical customer feedback on their products and services. This feedback can be looped back into design processes for continual improvement of product offerings and operations, in turn improving future customer experiences and establishing more meaningful interactions.
Use technology to put the customer first in manufacturing operations
The time is ripe for manufacturers to elevate customer experience offerings and use this as a key differentiator. Advanced technology is a great way to enhance customer experiences by simplifying and streamlining processes and providing a more enjoyable, personalised experience. This improves customer experience without incurring extensive costs – potentially even lowering them – and makes operations more efficient.
At the heart of this strategy, centralised platforms for consumer data and manufacturing processes, such as Customer Relationship Management (CRM) systems integrated with ERP, will be critical to help manufacturers better understand prospective customers and provide them with a truly unique customer experience.
Simon Noakes, UK Business Line Director at Columbus UK, is an experienced Manufacturing and Supply Chain professional.