Delaware: the perfect mix between human and AI
By Richard Seel and Brian Riddell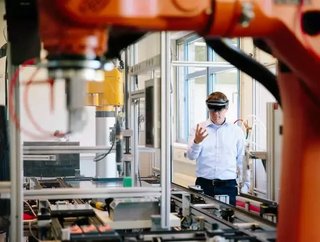 Richard Seel, Managing Director, Supply Chain & Logistics (UK & US) and Brian Riddell, Head of Human Capital Management at delaware discuss...
Richard Seel, Managing Director, Supply Chain & Logistics (UK & US) and Brian Riddell, Head of Human Capital Management at delaware discuss 
"For many manufacturers, the process of building efficient, sustainable operational processes is becoming increasingly difficult. Customers are getting more demanding.  The pressure is on firms to achieve faster lead times, while also delivering quicker, more efficient customer service. Integrated processes and connectivity to fully-automated machines are key to delivering supply chain and operational efficiencies that will help meet these challenges. But to stay competitive, manufacturers must also ensure they implement the IT systems they need to support these automated processes. 
The advent of the Internet of Things (IoT) is driving enhanced connectivity across the supply chain, thereby supporting streamlined processes. Robotics and the latest transactional information systems can help manufacturers to operate more efficiently and gain a broader insight into how their supply chain is working. 
At a granular level, AI can help manufacturers predict how demand may change based on weather forecasts or historical data patterns. They can then use that data within automated processes that position and rearrange stock for picking processes based on projected demand.
Manufacturers will be able to tap into many benefits as a result of this growing use of automated systems. Technology increases accuracy by avoiding human operator errors. It boosts productivity too. Automating warehouse processes speeds up the picking, scanning and moving of goods. It helps ensure satisfied customers through the fast, efficient delivery of undamaged goods. Improved productivity, fewer errors and enhanced customer service delivers significant cost savings and drives growth.
All this should not and must not mean that there is no place for humans in the manufacturing industry of the future though. There has to be a societal balance. If you take people out of the mix, that balance gets disturbed. The economy will be damaged in a fully-automated world. While machines could produce the goods, people would be out of work and unable to buy them – so there will always be a need for human employees. 
Yet, the advance of automation is unrelenting and it clearly presents a challenge to C Level directors including chief financial officers (CFOs) and heads of production, but perhaps most pertinently, chief human resources officers (CHROs).
SEE ALSO:
The most difficult discussion point and issue is around what the future of work will look like and how organisations can best capture the skills needed for that future workplace. That is difficult to predict.
Today, the focus for most automation, in the warehouse at least, is around picking larger bulk items such as pallets and boxes. Piece-picking single items is difficult for automated systems and still typically requires a great deal of human intervention. Manual pickers and packers will still be needed to carry out this kind of intricate task for some time.
But as automation within manufacturing increases, the type of person needed to support that automation changes also. We are already seeing a growing need for resources that understand these more complex systems and are able to operate them, as opposed to operatives, simply following a defined unoptimised set of instructions.
The rate of change is, however, accelerating all the time, with systems become ever more intelligent and capable of informed decision-making. There will still be a need for human workers to provide direction, management and ultimately control.
Manufacturers are therefore often having to bring in new people to fulfil a rapidly changing brief. Nobody really knows the nature of the work new recruits are going to be asked to do in ten or even five years' time. In some cases, the technology that they will be working with has even been invented yet.   
One thing is all but certain though: the requirement for more skilled workers is likely to increase. There will be a growing need for employees who can understand sophisticated automated systems and apply creative thinking to make the systems drive productivity and improve customer services. That presents further problems to businesses though. Employees are likely to want to move on regularly, picking up new skills and then focusing on selling what they have learned to the next manufacturer that wants to invest in it. Manufacturer's will fight hard to retain their best and most talented employees but in a market where skilled workers hold the cards that might be in vain.
In summary, manufacturers want their operations to work in an optimised and efficient way. Increasingly, they are looking to automation to help them achieve this. Unskilled resources alone will not be able to provide what they want. That said, there will still be need for people to work in the manufacturing plant, production line or warehouse but increasingly they may not be the traditional pickers and packers on short-term contracts, but instead experts in automated solutions who can help 'supervise' and optimise the technology,  ensuring effective operations to improve the overall contribution to the business."
For more information on manufacturing topics - please take a look at the latest edition of Manufacturing Global.