Embracing digitalised learning in manufacturing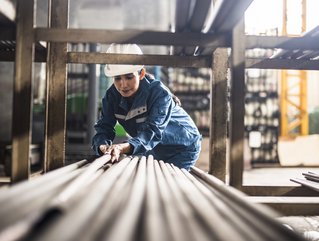 Mark Debono, Vice President at Cornerstone OnDemand, discusses digitalised learning in the manufacturing sector
The UK manufacturing industry is slowly getting back to its feet after the shock of the pandemic, with output increasing 0.3% over the last quarter. However, production is currently 1.3% below Feb 2020 levels, proving it still has a long way to go. Complicating this recovery though, and an increasing cause for concern throughout the industry, is its widening skills gap. This is by no means a problem unique to manufacturing, with the rest of the UK – and, in fact, global – economy facing similar challenges.
However, according to Search Consultancy research the manufacturing sector is facing the most severe recruitment challenges in the UK economy, with 85% of employers reporting they are struggling to find suitable candidates. With vacancies up from 24,000 in June 2020, to 90,000 in September 2022 the industry is fighting an uphill battle to be able to continue in its recovery.
The real-world impact on the manufacturing sector
The implications of this skills gap within manufacturing are profound, costing the UK £7bn in lost economic production per year, according to Make UK's CEO, Stephen Phipson. It is putting huge pressure on businesses and meaning they don't have the confidence to invest time and money in enough potential projects. Indeed, the manufacturing industry worldwide is facing a labour shortage of 7.9m workers by 2030, estimating nearly £15bn in lost economic production for the UK. Furthermore, ever changing regulations, environmental factors and technological innovations put further pressure on business owners to be constantly learning and adapting.
Knowing what skills are embedded within an organisation and what subsequent skills it needs is incredibly important for any business, and according to Fosway's Skill Research, just 45% of companies believe they are good at understanding the skills profile of their organisation. Cornerstone's 2022 Skills Report also found that just 55% of employees are confident in their organisation's prioritisation of developing new skilling opportunities for them.
The key to improving this understanding is through skills and intelligence. Using tools such as AI to gather the vast amounts of data involved, it allows businesses to better understand and develop talent so that it can be implemented in a more effective way for the needs of the organisation. Once this information is understood though, the question becomes: what is the best way to put it into action?
Digitalised learning in manufacturing
An increasingly effective answer is for manufacturing businesses to embrace digitalised learning, company-wide. By implementing a digitalised learning experience, organisations are able to view their workforce holistically, and therefore more effectively, and implement the appropriate skills development and training according to their needs.
Moreover, and just as important, it also allows employees to take control of their own training and development. The implications are enormous but can be broken down into three main benefits:
Centralisation: First, is the ability to consolidate many different and disconnected systems into one centralised area making it easy for both employers and employees to access. Often, the myriad platforms and channels within a firm can be overwhelming and significantly restrict an employee's ability and desire to seek out the information they need. With everything in one place, company-wide, it helps to streamline the information and make it easier to access. This will help drive employees towards learning, developing the skills necessary amid the shortage.
Easy, centralised access to learning is also crucial for manufacturing companies due to the importance of compliance and health & safety. Building an easy to navigate library of learning materials will help enable individuals, and their wider organisations as a result, to remain compliant and safe.
Anytime, anywhere: Secondly, digitalised learning can make a huge impact on how easy it is to access training and information from anywhere. As the world becomes increasingly mobile – with people working from home, on the move, or out on site – the ability for employees to access learning on demand will be hugely helpful in bridging the skills gap. In the past, training sessions may have primarily been instructor-led, in classrooms, at regimented times – severely limiting the ability for a company to be dynamic and implement training to a large number of employees in a timely manner.
By enlisting a more digitalised approach, employees can get the learning they need across a range of devices – from smart phones to laptops, and in much more varied locations than would have been possible previously. This expands the reach of learning beyond on-site training, reaching the employees where they are and leaving the choice of when they learn up to them.
Proactive learning: Finally, launching a digitalised learning journey expands the scope for continuous learning. The use of AI can be married with a thorough content investment strategy. By building a relevant, curated library of learning content, organisations can provide each individual with the right learning journey for them. Personalisation can also be at the core of this strategy, with the intuitive AI selecting the most relevant content for each individual based on their personal skills and goals.
This helps to develop a culture of self-directed learning, allowing employees to map out their own development and progression. This approach can also be used to help effectively identify where there is potential to upskill talent within an organisation – showing where there is appetite and existing levels of skill – thereby supporting manufacturing companies combat skills shortages.
If the economy is to deal with the skills gap that currently exists, it needs to use all the tools as its disposal. Implementing digitalised learning into manufacturing businesses is an effective way to do so and more and more manufacturing companies are now adopting them in their quest to improve the skills within their businesses.