Fabian Alefeld, Manager of EOS, on additive manufacturing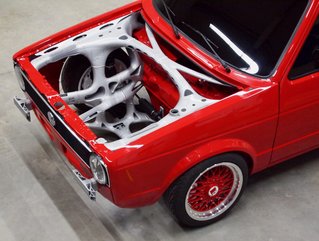 Additive manufacturing
Additive manufacturing offers responsible manufacturing solutions & can help businesses become more sustainable, says Fabian Alefeld, Manager of EOS
Fabian Alefeld heads the "Additive Minds" consulting and academy teams at EOS, the leading company in industrial 3D printing/Additive Manufacturing (AM). His team is dedicated to guiding organisations through the process of integrating additive manufacturing into their current operations.
As a thought leader in additive manufacturing, EOS actively contributes and supports the successful implementation of Additive Manufacturing by delivering best-in-class consulting and educational services.
To accelerate the growth of the Additive Manufacturing industry, Alefeld hosts the popular additive manufacturing podcast "Additive Snack," where leading experts in the additive manufacturing industry share their knowledge and experiences.
Here, he tells us more.
Hi Fabian, what is Additive Minds?
"Additive Minds is a team of engineers, consultants, and educators within EOS. Our mission is to accelerate the adoption of Additive Manufacturing by delivering top-quality services that range from education and consulting to the development and deployment of complex engineering solutions for our clients. We engage with our customers on a small, one-week project all the way to developing a full turnkey solution for AM production."
What is EOS?
"EOS is the leading provider of additive manufacturing solutions in the additive manufacturing industry. We offer industry-leading metal and polymer AM Systems (3D Printers) and provide comprehensive services, materials, and software to provide end-to-end solutions for the industry."
Tell us about how you lead a team.
"As a leader, I'm committed to three core competencies:
Visionary and innovative leadership
Continuous organisational learning and improvement
Team support and development
"I believe in continuous self-improvement, challenging the status quo, and leveraging empathy and grit to become a better leader every day."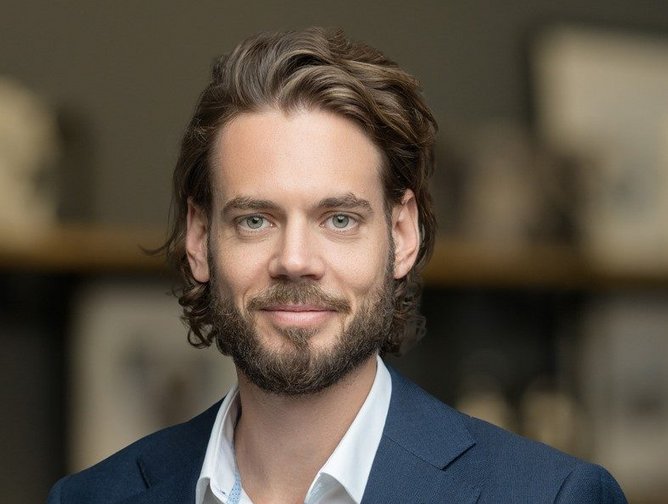 Fabian Alefeld
How are you creating responsible manufacturing solutions?
"At EOS and within the Additive Minds group, we take a holistic approach to responsible manufacturing. We run full life cycle assessments for our clients' use cases, allowing us to gain a full understanding of a part's life cycle and the impact additive manufacturing can have on reducing environmental impact."
How is additive manufacturing helping businesses become more sustainable?
"Additive manufacturing has many benefits to create a more sustainable business. When companies design parts with their true purpose in mind and not around manufacturing restrictions, they can create more efficient and higher-performing components.
"Additionally, AM allows us to move away from production to warehouse and towards a digital inventory and on-demand production, reducing overproduction and logistical efforts. A great example of this is 3D printed eyewear, which has a reduced carbon footprint by almost 60% compared to conventional manufacturing which we were able to proof through a study with Fraunhofer."
What does the rest of 2023 hold for you?
"I'm excited for 2023! We recently launched a series of online and in-person classes via our Additive Minds academy, which will educate more and more people on the true impact additive manufacturing can have on their field of work.
"We're also launching new polymer and metal technologies, including fine detail resolution polymer printing and our smart fusion technology for metal printers, which allows for the fastest support-free printing in the industry.
"But ultimately, what excites me the most is our work with clients who are developing applications that are revolutionising industries from healthcare and the space industry to revolutionary environmental technologies like nuclear fusion. We're just at the beginning of the impact that additive manufacturing will have on not just manufacturing, but humanity as a whole."