Fictiv: The rise of Distributed Manufacturing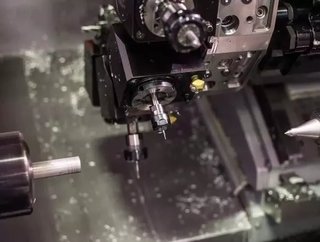 How Fictiv is democratising access to manufacturing, and transforming the way hardware teams design, develop and deliver physical products, with a virtu...
How Fictiv is democratising access to manufacturing, and transforming the way hardware teams design, develop and deliver physical products, with a virtual manufacturing platform.
Fictiv's manufacturing platform pairs intelligent workflow and collaboration software with a global network of highly vetted manufacturers, from prototype to production. The company emerged while CEO Dave Evans was working in the automotive industry at a research lab in California. Ford were keen to innovate at the speed of Silicon Valley, but the development cycle for consumer electronics is six months.Back in 2013, while working on infotainment systems Evans was challenged by Ford to figure out how to move development cycles closer together. "He was trying to iterate automotive dashboards at the pace of consumer electronics, in a matter of weeks not years," explains Mike Geyer, Fictiv's Head of Business Development. "But he found it was incredibly challenging to get physical prototypes made, either through Ford's internal resources, because they moved on much longer development cycles, or through outsourced suppliers who refused Ford's projects."
A gap in the market
Spotting a gap in the market, Evans and his brother invested in a small Makerbot 3D printer and started 3D printing parts for startups. Working out of the laundry room of Evans' apartment block, just outside the Stanford campus, Fictiv was born. Now a thriving business counting the likes of NASA, Panavision and Ford among its customers base, Geyer notes three main trends that created an interesting opportunity for it to grow. "On a macro level, the first trend we identified is the current issues with tariffs across global trade. What's underneath the surface is a move away from globalisation and back towards more country economic independence. Regardless of the politics, it's a fact of the map," he asserts. "Global trade is causing a lot of uncertainty in the supply chain, so people are rethinking where they get their products made."
Geyer adds that the second key trend is the growing acceptance of new technologies and approaches to manufacturing across the market. "Metal 3D printing, large format 3D printing, printing with embedded sensors and circuits… New means of production are rapidly coming online," he says, stressing that while many companies are interested in experimenting with these approaches they're not willing to invest capital in equipment, hence, they're looking to get access through other means.
"The third trend we've seen across many industries is outsourcing, from engineering to actual fabrication," observes Geyer. "Companies that had traditionally run their own factories or workshops, even for prototyping, are now looking at how they can reduce those capital costs and move that process beyond the company walls."
Strategic sourcing
"We've got a team looking at the manufacturing supply base around the world and evaluate trends by industry, by investment, by customer demand; evaluating what new supply we need to bring online - be that new capabilities, new countries, or new regions that allows us to give our customers choices," reveals Geyer. Fictiv's strategic sourcing approach isn't necessarily about finding the cheapest or fastest option but will also include evaluations based on pilot projects with some of the leading suppliers demonstrating new capabilities around the likes of metal 3D printing and polymer 3D printing.
"Our distributed manufacturing network can provide the connective tissue so that companies looking to adopt new technologies can try them without having to invest in capital equipment," says Geyer, explaining that Fictiv's partnership strategy is based on the creation of a manufacturing ecosystem, not just reliance on linear supply chains. "It's a holistic perspective," he adds. "In many cases, we connect our customers with other customers because they provide services like engineering and design that early stage companies don't always provide. We're taking a system approach, and using AI and Machine Learning to analyse engineering designs to be able to provide real time feedback on manufacturability, cost and quality while mapping that to our supply base."
Fictiv positions itself as the manufacturer of record, but doesn't own factories or machine shops. "We think of our distributed business model as consolidating fragmented demand across companies that develop products, whether they be the cell phone you're holding in your hand, your new electric car or a surgical robot," says Geyer of a company hailed by Forbes as 'the Airbnb of manufacturing'. "We channel that into latent capacity in our manufacturing network. This means small to medium size manufacturers are getting demands they would have never had access to otherwise, and, for me personally, that's really exciting because it means this business model has the ability to invigorate local manufacturing economies through driving demand from customer bases that could be in other parts of the world."
Geyer points out that, traditionally, small machine shops only have access to customers they know and don't have the luxury of global sales and marketing teams. "Fictiv gives them access to all of the leading innovators and customers around the world, many of whom are setting up operations in the UK. There's actually a retail robotics company that we're starting to work with that's headquartered in San Francisco and recently moved to the UK," he says. "We think that's something that's really exciting and one of the reasons we're actually getting a lot of interest from local governments and their agencies that are responsible for recruiting new companies to come and bring our business model to countries like the UK, Japan and Germany. The key differentiator is that we're not just a big traditional contract manufacturer, we're actually using latent capacity."
Read the latest issue of Construction Global here
Partnering to create an ecosystem
Geyer highlights the importance of strong investment partners, such as G2VP, who bring "incredible value in terms of connections and new geographies, along with the ability to expand into new countries, create connections, offer advice and support the sourcing of talent". This approach extends to Fictiv's work with early stage venture-backed hardware entrepreneurs who use the platform to get referrals to deep engineering and design expertise that can help bring their projects to fruition. "The Fictiv ecosystem offers expertise in areas that are highly technical and specialised," confirms Geyer, citing the waterproofing of enclosures for IOT devices and the bespoke design of light pipes for plastic bodies.
Strategically, Fictiv is also aligned with companies like HP, with the launch of its MultiJet Fusion 3D printers, and working with Desktop Metal, Markforged, Intel and Microsoft to further bolster its ecosystem and offer the kind of connections not normally available to startups.
Robotics and Automation
"We've been really focused on robotics," reveals Geyer. "We're seeing a big investment in automation around industrial, medical, aerospace, and e-mobility." Fictiv has been working with a medical robotics company aiming to do laparoscopic surgeon assisted procedures, using an entirely new robotic arm and control system. "The doctor sits in a terminal and has a virtual reality view of the surgery for greater precision and higher success rates," explains Geyer. "We're helping them create a complex robotic joint with a full range of motion. By looking at our global network we found that we were able to source the collection of parts required in 16 days rather than the 16 weeks the company was originally quoted. It warms my heart and is one of the reasons I love working in manufacturing and engineering to find novel solutions to problems that impact people's quality of life."
The future for manufacturing 
What are Geyer's predictions for the further development of on demand solutions for manufacturing? "The one that feels the most exciting is that as digital manufacturing becomes more prevalent, companies selling a digitally connected manufacturing equipment (such as metal 3D printer) will be able to sell that printer with an uptime insurance contract," explains Geyer. "At $1mn a piece, buyers concerned they won't have enough demand to justify expenditure can connect to a digital network, like Fictiv, and, when they have the capacity, channel jobs via the platform, making everything from consumer electronics to aerospace components."
"The idea of the automated, or self-driving, supply chain is going to be really exciting when you start to think about connecting latent capacity automatically and using Machine Learning to distribute work to the places that make the most sense for the type of work that's required, whether it be quality, or the geographic preference of the purchaser, "adds Geyer, who believes the technology will allow for broader customisation. "Right now, products are built based on market research by the millions. They're shoved onto store shelves in the hope that they sell. What that results in is rising levels of waste and cost. Imagine if 70% of the stuff you buy is built on demand for you and then is still tailored to your needs… You have certain tastes and preferences for the finish of metal products or the texture of plastic goods, so you should be able to customise that and have it made on demand. That's still a few years out, but the day is rapidly approaching and that's when the impact on our carbon footprint and the benefits of sustainability could be really huge."