The future of the manufacturing industry: Technology trends for 2019 and beyond
By Rory O'Sullivan, Managing Director, Pagemill Partners, a dvision of Duff & Phelps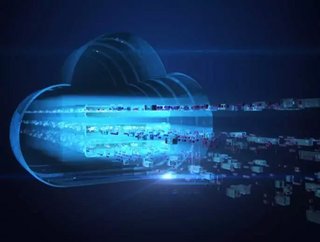 2018 has been an exceptional year for investment in the manufacturing sector. From advances in internet of things (IoT) and augmented reality (AR) to gr...
2018 has been an exceptional year for investment in the manufacturing sector. From advances in internet of things (IoT) and augmented reality (AR) to growth in virtual reality (VR), 2018 has offered plenty of opportunities for manufacturers to digitally transform their operations. These technology innovations, which bring greater insights and mobility, were at the top of business wish lists. Indeed, the surge in automation solutions has seen the global enterprise application integration market rise to nearly $5bn in 2017 and is expected to reach over $11bn by 2023.
This investment is finding home in many innovative, emerging and disruptive industrial technology businesses. While the market remains fragmented today, we will likely see more consolidation through strategic M&A as digital transformation takes hold. For smaller businesses, this investment appetite opens up funding opportunities while offering larger businesses the opportunity to adopt the agility and technology they need to digitise essential functions as they move towards complete value chain transformation. As these emerging technologies enter the mainstream over the next few years, dealmakers, investors and businesses will need to think strategically about how to leverage them effectively.
Industrial IoT Solutions Market Dynamics
Underpinning the Industry 4.0 revolution is IoT. Looking to 2020, manufacturing companies will be spending about €250bn per year on digitising their processes and IoT operations – up from €60bn in 2015 – with larger, more established manufacturing companies acquiring younger, fast-growing tech companies. So, what is driving IoT adoption in manufacturing?
IoT offers radical productivity improvements and manufacturers are starting to capitalise on its benefits. From predictive maintenance, self-optimising production, smart response and automated inventory management, companies are making use of IoT across value chains and creating growth opportunities. Over the last few years, the falling cost of sensors and connectivity, data storage and analytics has allowed firms to record huge volumes of information about physical systems. This trend shows no sign of slowing down. In fact, Gartner predicts that by 2020 there will be more than 20 billion connected sensors and endpoints. With the cost of technology solutions falling and a significant number of companies in the UK currently offering IoT platforms, opportunities for investment and M&A are set to accelerate over the next year with some of the highest spending industries, including manufacturing, utilities and transportation.
See also
Digital Twin Technology
Another concept gaining momentum is the use of digital twins, or the act of digitally modelling the performance of a physical asset or process. While this concept is well established, digitising actual physical processes has been slow to take off. However, it is expected that 50% of large industrials will use digital twins by 2021. This is driving more demand for such capabilities among industrial software vendors.
Developing and supporting digital twins requires big data collection and management capabilities as well as adaptive analytics and artificial intelligence. Companies that invest in digital twin technology could see a 30% improvement in cycle times of critical processes. According to Forbes, the increased business opportunities created by digital twin technology will lead to new collaboration opportunities – not just for companies and their current physical products and services, but also between companies. As we begin to see more digital twin technology enter the mainstream market, manufacturing firms will likely be able to benefit from predictive or condition-based maintenance, effectively reducing downtime and lowering operational maintenance costs.
Augmented Reality
With operating margins reduced to optimal levels, the race for efficiency has never been fiercer and AR may be the key to helping companies consolidate operations internally. PTC's 2018 research shows that while external business strategies such as sales and marketing were the main objectives for the implementation of AR last year, 2019 could see companies internalise the capabilities of AR. Indeed, PTC's research showed improved operational efficiency (44%) and training (39%) were among the top reasons for the use of AR. The same report found that almost 60% of businesses were expecting to use AR for internal use over the next 12 months. For investors, internal AR could also provide long-term ROI, unlike external AR experiences, which will quickly become an industry standard and thereby reduce the scope for differentiation and having a competitive edge.
2019 and Beyond
Now is the time for businesses and investors to evaluate the opportunities and solutions that are available to build fully digitised manufacturing organisations. Companies across the manufacturing industry are acquiring or investing in technology vendors to improve their capabilities and speed to market for IoT, VR and digital twin technologies, as well as developing their own capabilities and processes. Many manufacturers think and invest for the long term, and despite the headwinds from an uncertain political scene, they are committed to embracing digital transformation.