GKN, Bombardier, Spirit and GE are developing a new generation of aircraft wings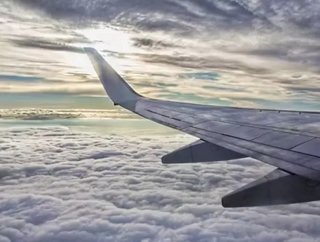 Major aerospace companies in the UK and the US are working to improve aircraft wing technology for enhanced performance.In the UK, GKN Aerospace is lead...
Major aerospace companies in the UK and the US are working to improve aircraft wing technology for enhanced performance.
In the UK, GKN Aerospace is leading a 13-partner effort on future wing research that will bring new design, manufacturing and assembly technologies closer to market readiness.
In the US, a Gulfstream jet with shape-changing wings instead of standard wings with flaps has been flown as part of an Air Force Research Laboratory project.
GKN Aerospace's program, VIEWS (Validation and Integration of Manufacturing Enablers for Future Wing Structures) aims to further develop technologies that emerged from its recently completed STeM (Structures Technology Maturity) research project which identified processes that could reduce the cost of manufacturing composite wing structures by 20 percent.
Work under the new program - backed by the UK's Aerospace Technology Institute - will involve:
Identification and definition of future manufacturing requirements to produce novel wing architectures.
Assessment of tools to improve product and process design
Assessment of how to enhance production.
Advancement of emerging composite and metallic manufacturing and assembly technologies and processes.
Development of innovative inspection and repair tools.
Major participants in the 27-month project are GKN Aerospace, Bombardier Aerospace, Spirit AeroSystems, and GE Aviation. Also involved are the National Composites Center, the Manufacturing Technology Center, the Advanced Manufacturing Research Center of the University of Sheffield, the Warwick Manufacturing Group of the University of Warwick and the Advanced Forming Research Center of the University of Strathclyde. The Universities of Nottingham, Bath, Bristol and Sheffield Hallam are also participating.
"Through the Institute the UK aerospace sector is able to work together effectively to develop promising technologies and processes that will help us maintain our position as the strongest national aerospace industry outside the USA," said Rich Oldfield, technical director, GKN Aerospace.
"STeM saw us make valuable progress and VIEWS will work from that base, taking us nearer to market readiness with a new generation of automated processes and technologies that will extend what we in the UK are able to manufacture, at the same time as increasing the quality, consistency and speed of production," he continued.
In the United States, the Air Force's Adaptive Compliant Trailing Edge (ACTE) program uses structures designed and built by FlexSys Inc. and partners with NASA's Environmentally Responsible Aviation project to improve aircraft efficiency and reduce noise during takeoffs and landings. It does so by using a shape-changing wing instead of the conventional wing with flaps design. The Air Force said the technology has been successfully tested on a Gulfstream jet using the new wing technology.
"We're thrilled this first flight has been a major success and we're hopeful that further testing will bear out our theories for the potential benefits for this technology," said Pete Flick, AFRL program manager.
He noted that successful completion of ACTE flight research will cap nearly 20 years of collaboration between AFRL and FlexSys Inc., which developed the variable geometry airfoil system called FlexFoil, that can be retrofitted to existing airplane wings or integrated into brand new airframes.