How tech investment is boosting resilience in manufacturing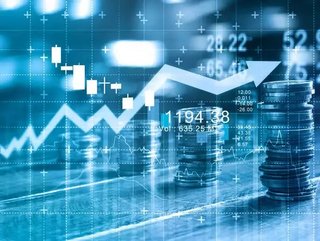 Tech investment
Manufacturers should prioritise tech solutions that yield swift returns & provide operational flexibility, says George Haddaway, Regional VP UK at M-Files
In recent years, the manufacturing sector has faced its fair share of challenges: supply headwinds, labour shortages and economic uncertainty to name just a few. Despite these issues, the sector remains an important cornerstone of the economy, accounting for 9.2% of total UK economic output in Q4 2022.
However, the industry is not invincible, and if incumbents show complacency over the coming months and years, these difficulties will evolve into insurmountable hurdles. To consolidate the industry's long-term future and avoid stagnation, manufacturing firms should consider how they can leverage digital technology to revamp existing procedures and optimise efficiency.
Industry leaders should kick off digital transformation efforts by implementing quick-to-action changes, focusing on automating processes to support employees with everyday tasks and modernising the way information is managed across the organisation.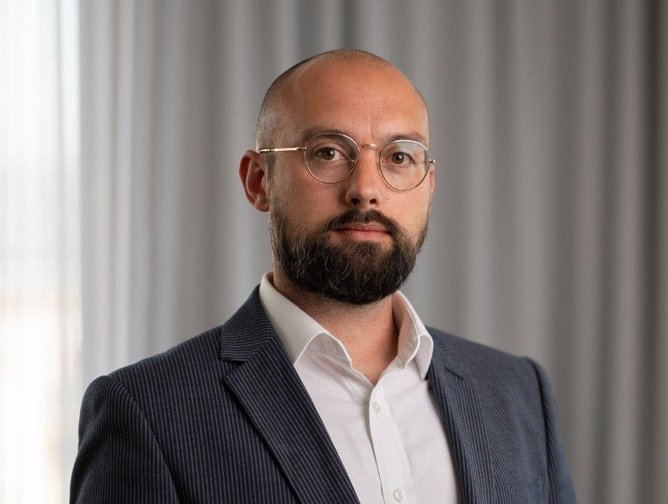 George Haddaway
Be sure to choose your technology wisely

Tech investment has proven to be a popular strategy for coping with external pressures, with 80% of manufacturing CEOs increasing digital technology investments to counter economic volatility. However, while investment is essential, it's important that CEOs conduct the necessary research to make sure they're integrating the right solutions.
Manufacturing leaders should focus on introducing technology that will have an immediate impact on business performance, demonstrating to shareholders that tech investment can quickly deliver ROI and free up funds for further spending down the line.
A good starting point for manufacturers is to consider how they are handling information across their business, and whether they can take steps to improve efficiency and prevent important data from getting misplaced or lost.
Identifying bottlenecks and modernising document management processes in response will allow firms to manage different types of information quickly and efficiently, such as quotes, orders and customer data. Employees will then be able to find the up-to-date information they need in an instant, allowing them to allocate more time to value added tasks rather than administrative duties associated with document management.
Metadata-driven document management platforms can provide almost instantaneous ROI to manufacturing firms, as they act as a central repository that can be integrated with existing applications and file storage systems.
As a result, the technology is easy to implement and easy to maintain, as users don't need to worry about manually storing documents in the right folders, losing versions of a document and enabling access to the right people, because the system automatically updates itself. Information is organised, secured, and processed using intuitive metadata tags that recognise the document type and context.
Manufacturing has been hit with a raft of unforeseen challenges over the course of the past year, and as a result, six in ten businesses have reported supply chain difficulties. Advanced manufacturing technologies improve the resilience of manufacturing firms, allowing them to instantly identify and respond to potentially debilitating issues.
For example, businesses can use technology to improve efficiency when scheduling shifts, analysing data to reveal exactly when output needs to be maximised, and prevent resources from being wasted.
Businesses can also leverage tech to track correspondence across the supply chain, allowing them to see where an order has been disrupted and address the problem. Built in workflows in a modern document management platform can also ensure there is a clear and accessible record of all communication, making it simple to evaluate performance through all stages of production.
Ultimately, technology is an integral part of building flexibility, resilience and increasing transparency throughout an organisation.

Automation reduces human error
The bulk of tech solutions do not exist to replace workers, but to complement them and make their jobs easier. UK businesses in general are heavily understaffed – 13% have reported a shortage of workers – and the manufacturing industry is no exception, so it is vital that employees have assets available to reduce the strain of maintaining output with fewer staff.
Manufacturing firms should automate workflows as a way of decreasing pressure on employees, as this clearly outlines workers' roles and responsibilities and ensures that manufacturing runs smoothly through each stage of the process. For businesses operating with a hybrid working model, workflow automation adds further value by allowing staff to approve documents while out of the office and even access information while working offline.
Automation also increases the consistency of work produced and reduces errors. Workflows act as a daily work guide, allocating assignments and sending out notifications to ensure awareness. Artificial Intelligence (AI) also has an important role to play in automating procedures, updating metadata that is used to classify files, triggering workflows and assigning document permissions. Users do not need to worry about manually applying AI or metadata to documents, as metadata-based document management platforms enable users to automatically reap the benefits.
Adequate training and change management strategies are prerequisites for the smooth implementation of new technology within any workforce. As a result, it's important that all staff are thoroughly trained to use any new tools or equipment and understand how these solutions can help them work collaboratively, more efficiently and support their roles.
Technology changes can add value to a company's culture and clear communication from senior leaders will help the workforce understand how new additions help the workforce achieve collective goals.

Only change can drive manufacturing growth
Manufacturing sector growth is contingent on businesses exploring new and innovative processes that boost efficiency and increase output. Identifying and implementing the right technology equips businesses to deal with any challenges ahead, while enhancing performance on a day-to-day basis.