Inspiring the next generation of women in engineering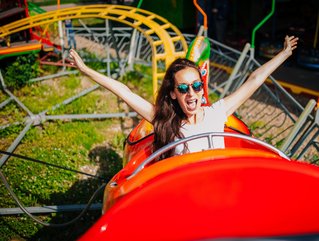 Engineering and roller coasters can be paired together
Two engineers-in-training from Runshaw College discuss women in STEM, gender diversity & the need for practical experience in engineering & technology
The engineering skills gap means that job candidates with the right skills are in high demand. 23rd June was International Women in Engineering Day, so it is an apt time to highlight the importance of considering gender diversity when filling gaps in the workforce. Women make up only 16.5% of all engineers in the country (as of March 2022), according to Engineering UK. Although this indicates progress – it's a 6% increase on numbers reported in 2010 – there is still a long way to go.
Engineering students Daisy Cocks and Mia Hickson, discuss gender diversity in engineering, careers in STEM and roller coasters.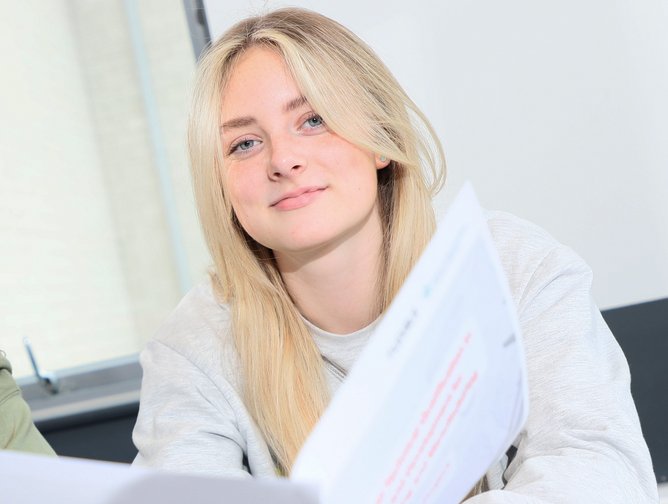 Daisy Cocks
"More female engineers are needed as we can add different perspectives, different ideas, different experiences," Daisy Cocks
Exposure and practical experience in engineering and technology
At an entry level, there are opportunities that employers can tap into to get more women moving through the ranks within their business.
T Levels are one of these opportunities. Introduced in 2020, T Levels help young women gain exposure and practical experience in STEM subjects such as engineering – whilst helping employers shape their workforce to provide the skills they need. The qualification is a useful asset to help address the skills gap and shortage of female talent in the industry.
A mandatory part of the qualification is the industry placement which students must undertake for a minimum of 45 days. This combined with classroom learning is designed to provide students with a holistic understanding of the topic they're learning and the industry it's associated with. It offers them exposure to a real work environment, so they are primed to hit the ground running when they enter the workforce.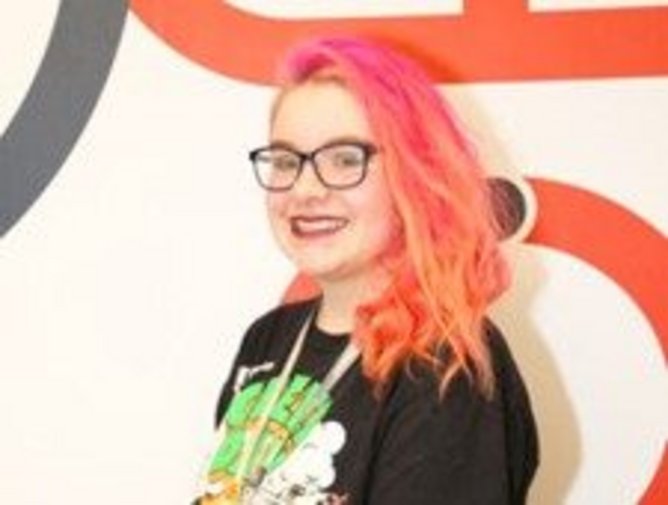 Mia Hickson
"My college has helped me realise that my love for engineering and roller coasters could be paired together," Mia Hickson
Young women in STEM breaking into the engineering industry
T Levels are helping students like Daisy and Mia break into the engineering industry straight from college – and their learning will be shaped by prospective employers. The training and experience they receive will be invaluable for their future careers in STEM.
Daisy Cocks is currently studying a T level in Design Engineering at Runshaw College, Lancashire and will be doing an industry placement where she will help design and manufacture surgical equipment. Her passion for engineering developed when she was younger, when watching engineers in action during Formula One. The practical component of a T Level was a big draw for her to take up the qualification.
"I'm doing a T Level because I am more of a hands-on and visual learner – I find practical experience more effective than learning from books," she says.
Her studies have also given her insight into engineering as an industry and its need for more female engineers.
"On this course, we have been taken on many visits and tours and I have noticed how male-dominated the STEM workplace can be. It made me realise that more female engineers are needed as we can add different perspectives, different ideas, different experiences."
Similarly, Mia Hickson is also studying a T Level in Design Engineering at the same college and is soon to do a placement with Holden Engineering.
"I chose to do a T Level in Design Engineering as it gives you the academic side of what you would get in an A level whilst also getting a real insight into what the industry is like. Being female in a potentially male-dominated space is a bit scary – especially coming from an all-girls school. However, the college and its facilities are helping to bring more women to STEM and I'm excited to be a part of this change."
Studying the qualification has helped Mia unlock her passion for engineering.
"I've had an interest in roller coasters since I was young and in year 6 this spurred me into wanting to take up a career in engineering. My college has helped me realise that my love for engineering and roller coasters could be paired together."
Both girls, upon completion of their T Level, hope to go on to do a Degree Apprenticeship. Daisy hopes to do one in mechanical engineering or automotive engineering, whilst Mia would like to study aerodynamics and animatronics, so she can one day become a roller coaster designer.
"T Levels provide a complementary foundation for a degree apprenticeship, in which students can continue to gain work experience in engineering whilst working towards a degree," said Mia.
"Dispelling myths around STEM and emphasising the message that it is an industry actively seeking more women is important in the push for gender diversity," said Daisy. "Technical education qualifications like T Levels and degree apprenticeships are providing a practical way to make engineering more accessible to people, particularly the younger female generation, whilst providing much needed talent for the industry."