Manufacturers shouldn't overlook remote access security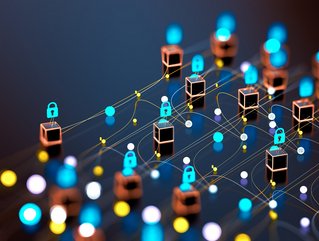 Cyber security
Justin Reilly is Chief Executive at Impero Software, a company which offers secure remote access solutions. Here he discusses remote access security
Decentralised workforces and remote access are essential to the modern, tech-driven manufacturing ecosystem. Users need to be able to connect to and access remote devices, servers, and networks from anywhere in the world – this keeps businesses agile, productive, and competitive.
Remote access is a frequently overlooked area of a manufacturer's cybersecurity implementation, yet it's an aspect that makes manufacturers particularly vulnerable to cybercriminals. Sensitive and proprietary information, such as product designs, production processes, and customer data, are prize attractions for hackers. The consequences could be dire if these become compromised, including financial loss, reputational damage, and even legal repercussions.
Risk triggers for cybersecurity attacks in manufacturing
Several major trends have spotlighted remote access, including the pandemic-induced shift to remote and hybrid working, the increasing sophistication and frequency of cyberattacks, and the growth of the Internet of Things (IoT). The proliferation of different devices, including the growing popularity of Bring Your Own Device (BYOD) policies, has also contributed to the need for secure remote access protocols. In particular, improper use of personal devices to remotely access sensitive systems data is a major cybersecurity risk.
At least one (if not multiple) of these phenomena has affected most businesses in recent years. Still, according to recent Impero research, just 57% of organisations currently have dedicated remote access security solutions that their employees can use to stay safe. Moreover, around a quarter (24%) of employees do not feel confident in recognising and addressing cybersecurity threats at work. Therefore, it's unsurprising that one in five (21%) has been involved in a cybersecurity incident at work.
Since the average employee now uses around three different internet-connected devices in their daily work, manufacturing businesses can't afford to leave the issue of remote access security unaddressed. The fact that employees use these devices to access company systems and data, on average, four times every week, intensifies the security risk.
Analysts estimate that there are currently well over 14bn active IoT devices, including many connected by next-generation technologies like 5G. Manually controlling and monitoring these devices is nearly impossible, so remote management is common practice.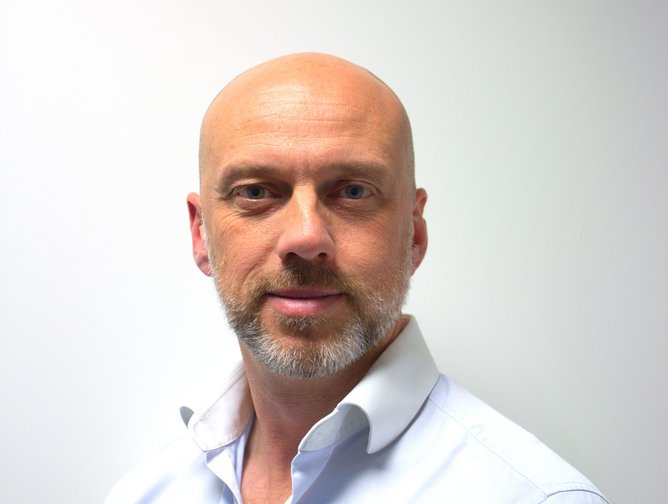 Justin Reilly, CEO of Impero Software
Guidelines for secure remote access
Cyber-attacks are a growing threat, and manufacturing organisations that fail to adequately secure their remote access systems place themselves at unnecessary risk. This is why secure remote access practices demand additional considerations, such as zero trust models, robust authentication methods such as multifactor authentication (MFA), virtual private networks (VPNs), intrusion detection, and endpoint security measures.
Here are six practical ways to fortify your remote access security:
Employ a zero-trust system. Users use all sorts of devices to access company resources, whether in or outside the organisation's network. A safety-first approach is to treat every device as suspect, so it's sensible for administrators to use "least privileged access" permissions and to continuously authenticate, authorise, and validate all users.

Be selective about remote access. One of the biggest risks with remote access is the possibility of unauthorised access, so consider which users need access – and which don't. If an attacker gains access to a company's systems or data with remote access permissions, they can cause significantly more harm than if the account doesn't have them. Limit permissions to users who require them for work tasks.

Train every employee to recognise cybersecurity threats. Though sophisticated approaches are possible, remote access systems are more exposed to unsophisticated attacks such as phishing. Ensure every employee knows what to look out for to shield the organisation from such attacks.

Introduce clear policies. Practising good "cyber hygiene" is an effective way of keeping threat actors at bay. Multifactor authentication – a security technology that requires multiple authentication methods – can significantly limit an intruder's access. The company should also compel employees with remote access permissions to implement regular password changes and ensure the installation of routine security patches.

Employ strong encryption. Sending unencrypted data over any network carries a real risk of falling victim to a man-in-the-middle (MiTM) attack, especially when accessing a secure system remotely. To keep both endpoints secure, organisations must utilise end-to-end encryption. And yet only half of the employees we surveyed stated that their company uses encryption software.

Use a VPN. Virtual private networks effectively protect corporate data and manage user access to that data by creating an additional layer of security. This makes it harder to intercept the data when it gets transmitted. Yet again, only 52% of employees said their organisation provides them with a VPN. Those companies that already have one can breathe easier.
Hybrid working and IoT digitalisation are transforming manufacturing as we know it, but they also expose businesses to increased remote access security threats. Nonetheless, manufacturers using robust remote access software can boost productivity and efficiency since employees can access the resources they need anywhere and anytime. Real-time collaboration and communication also offer opportunities to work in entirely new ways.
However, decision makers must balance this with the obligation to patch remote access vulnerabilities. This means identifying a solution that can work within the fast-moving and sometimes unpredictable manufacturing environment, while keeping systems and data secure.