Manufacturing Digital news roundup: sustainability & OT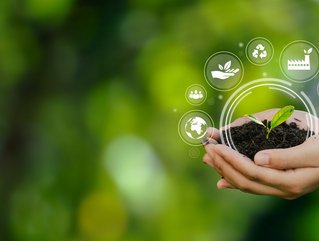 Sustainable manufacturing
This week in Manufacturing Digital, we looked at the top OT companies, sustainable manufacturing, resilience in the supply chain & construction technology
Brian Legan is EY's Industrial Products Americas Lead. Here he explores the intersection of technology, business and people in manufacturing.
"As the EY Industrial Products Leader for the Americas, my responsibilities include helping companies navigate the technology, business, and people aspects of their businesses to make informed, confident decisions that deliver measurable business advantages."
Manufacturing appears to be recovering from the obstacles presented during the pandemic and associated disruption to the global supply chain, but that is not to say that the headwinds have completely dissipated, says Tim Rowe, Microsoft Practice Lead at Delaware UK.
"After a show of strength in 2022, the near-term outlook is mixed, according to Deloitte, and specific concerns in the form of inflation and economic uncertainty loom large over economic forecasts," Rowe explains. "According the recent report, "Building a More Resilient Future for Manufacturers through Digital Transformation" from Forrester Consulting, in order to build on the momentum within manufacturing, companies must embrace digitalisation to cope with current challenges and anticipate future crises.
Robin Cordy, Managing Director, NBS, explores carbon calculations in sustainable manufacturing, reducing emissions & the need for third-party certification.
Hitachi, Honeywell, ABB, Schneider Electric, GE, Siemens, Cisco, Oracle, Accenture & IBM are our Top 10 IT & OT companies.