Manufacturing news roundup: smart factories & supply chains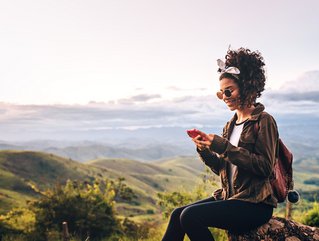 This week on Manufacturing Digital, we hear about additive manufacturing and its impact on the supply chain from LRQA & Nestlé & Ericsson's 5G technology
Additive manufacturing (industrial 3D printing) is a transformative technology. Deployed strategically, it has the potential to mitigate global supply chain issues, reduce costs and delivery lead-times, accelerate the circular economy, cut waste, and lower carbon impact.
Supply chain disruption during the pandemic, and more recently the war in Ukraine, has seen the technology increasingly explored as an alternative to traditional manufacturing, thanks to its ability to circumnavigate these challenges through in-country manufacturing.
This need has combined with a growing confidence in additive manufacturing as an established technique that has been widely applied in non-safety critical areas with significant benefits, says Andy Imrie, Additive Manufacturing Principal Consultant at global assurance provider, LRQA.
Nestlé, Ericsson and telecommunications company Embratel are working together to advance 5G technology in Brazil with the Ericsson Private 5G solution which allows fast data processing.
The food and drink manufacturer Nestlé is using this 5G technology to move forwards with all that industry 4.0. has to offer. Embratel will build the private 5G network in a São Paulo factory, while IT service Ericsson will supply the manufacturing equipment.
Supply chain disruptions have forced manufacturers to look at the vulnerabilities in their network. In order to protect themselves against further disturbances, new methods must be considered for supply chain assurance. Deloitte partnered with the Manufacturers Alliance in a study 'Meeting the Challenge of Supply Chain Disruption', where over 200 manufacturing executives were asked questions about the impact of supply chain disruptions on the manufacturing sector and what manufacturers plan to do. This is our summary and you can read the full report here.